The VC Moment: White Paper by VC Catalyst
The VC Moment is a new report on how venture-backed companies can transform Australia for the post-COVID era.
A deep dive into the Australian VC ecosystem, the report explores where the opportunities lie, and how investors can harness them to create a thriving technology export sector that will bring our innovation to the world. From software-as-a-service, to healthcare, deep technology, cybersecurity, space technology and agtech, the report shows that the startup sector is thriving, and investors today have a unique chance to break into the local VC ecosystem from its early stages.
There's no time like the present for Australia's VC ecosystem. The VC Moment demonstrates why investors have a once-in-a-lifetime opportunity to shape the nation's economic future.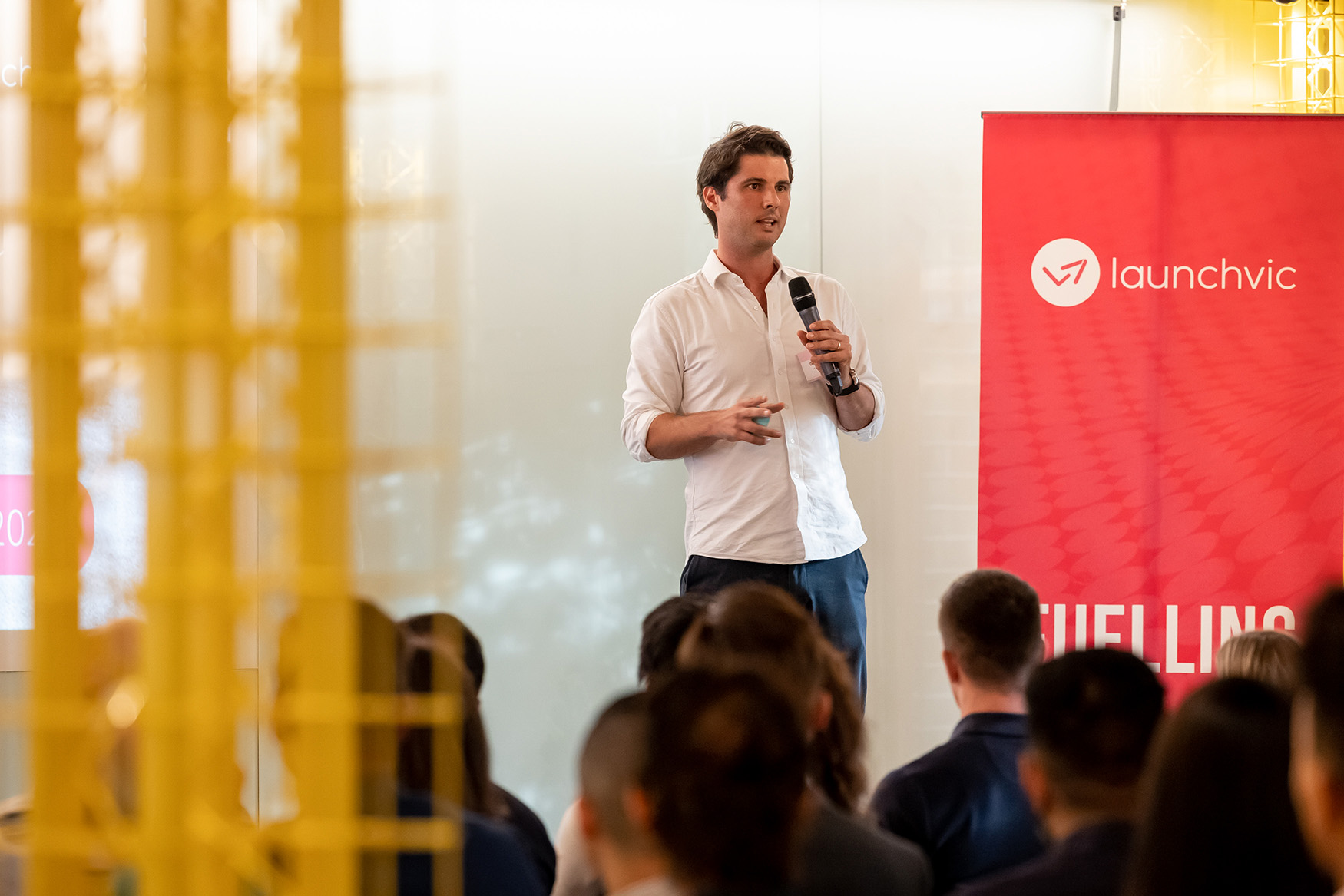 Key stats
31
VC funds with offices in Australia in 2023
$3.7B
funds under management in 2023
$7.4B
raised in 2022
60%
of all funding in 2022 went to seed, angel or early-stage funding
"While entry prices and
valuations come down and
less steady-handed investors
flee the market, we're left
with high quality deals, with
less competition, and more
favourable terms."

Rachael Neumann, Co-Founding Partner of Flying Fox Ventures and Lead Facilitator of the VC Catalyst program
There is a new space race happening. Morgan Stanley estimates that the global space industry could be worth more than US$1 trillion in 2040, up from US$350 million currently. Driven by advances in technology, growing interest from the general public and allocated government budget spend, investors are wise to be looking to the stars.
A broadening and deepening sovereign industrial capability in space technology is emerging in Australia. While the nation has traditionally been adept at harnessing the downstream applications of space technology,
we are now expanding into launch capabilities through companies like Gilmour Space Technologies, in-space mobility with companies like the Space Machines Company and situational awareness through companies like Fireball. International and HEO Robotics. Planning is underway for Australia's first mission to lunar orbit in 2025 through the Deloitte-backed Lunar Ascent Consortium.
"Investing in our spacetech ecosystem means not only investing in the development of world-class technologies, but will also help secure the future of our major industries."

Troy McCann, Founder and CEO, Moonshot
VC Catalyst is an immersive executive education program for active investors to gain the best practice tools and skills to make successful early stage high growth venture capital investments.
VC Catalyst is an exclusive multi-part program designed to provide a comprehensive understanding of the venture investment space. Delivered online, the program has been developed to maximise engagement and collaboration.
This program is one-of-a-kind in Australia, delivered by Wade Institute and sponsored by LaunchVic. You will engage with a curated cohort of diverse participants and experts from local and international markets who will share best practice skills, networks, and thought leadership to help you craft a strong investment thesis.
VC Catalyst also includes the rare opportunity for six months of expert mentoring, continued learning and development through alumni events and masterclasses, and access to Australia's most innovative entrepreneurial network.
Wade Institute of Entrepreneurship is a leading centre for entrepreneurial education located at Ormond College, the University of Melbourne. We deliver a range of immersive education programs, including the University of Melbourne's Master of Entrepreneurship, VC Catalyst, our investor education program powered by LaunchVic and UpSchool, our teacher PD program.