A low-key entrepreneur, Peter Wade is part of a seminal group of Australians who birthed some of our biggest travel brands, including Intrepid, Flight Centre, and his own business Travelbag.
Buoyed by the successful sale of his business in the early 2000s, Peter is now determined to increase the rate of success for the next generation of entrepreneurs. With the slow-down of the mining boom, Australia needs to find the next wave and create more capable founders who want to grow their IP here in Australia but have a global impact.
As Benefactor of Wade Institute of Entrepreneurship, Peter is doing just that. Eager to mentor this new generation of entrepreneur, he is an active member of the Wade Institute community. To welcome the 2017 The University of Melbourne's Master of Entrepreneurship cohort to the Wade Institute campus, Peter gave a private fireside chat to share his lessons from a 20+ year career of running his own business.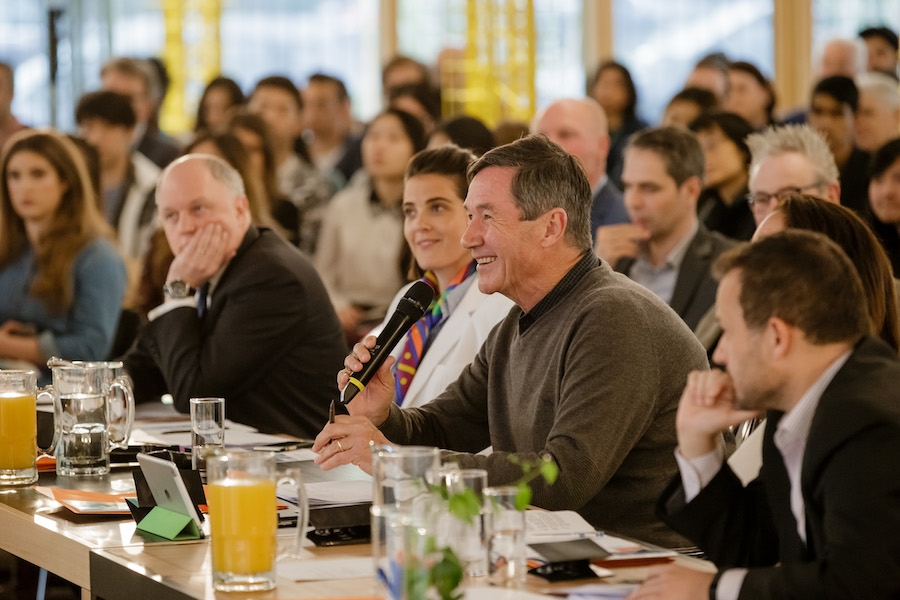 1. Corporate life isn't for everybody
After graduating from The University of Melbourne, as a resident of the university's esteemed Ormond College, Peter entered the expected pathway for a 22-year old Commerce/Law graduate "Back in my day, graduate jobs with a corporate was almost guaranteed. You'd interview with a couple large companies and you'd be knocking back offers".
Entering the world of big business, Peter was working long hard hours and travelling all around Australia. It was an exciting time for a young person, but eventually the realities of working for someone else hit him "I got to travel around the country but I was working over 100 hours a week to deliver someone else's agenda".
"I got frustrated giving it my all but having to bend to institutional rules and ways of working. I decided to leave it all behind and find something else. That was the last time I ever worked for anyone else in my life".
2. There's opportunity hidden in your life experiences
After leaving the corporate world behind, Peter's life took an unexpected turn "I had no clue what I would do, so I became a safari driver for tourist trips to Africa and Asia. When I left Australia, I had $2,000. Six years later, I still just had $2,000 but I'd travelled all over the world and had a great time. All kinds of things went wrong out on the road but nothing could have better prepared me for eventually working for myself".
Peter then moved to London where starting a travel business felt like a natural progression because "In those days it was easy to run a business. All I needed was a landline phone and the bicycle shed I rented out in the English country where I lived. There were no computers or mobile phones, but the travel industry was ripe for disruption. There was a group of us Australians who setup up shop there and stayed for over 20 years building our businesses".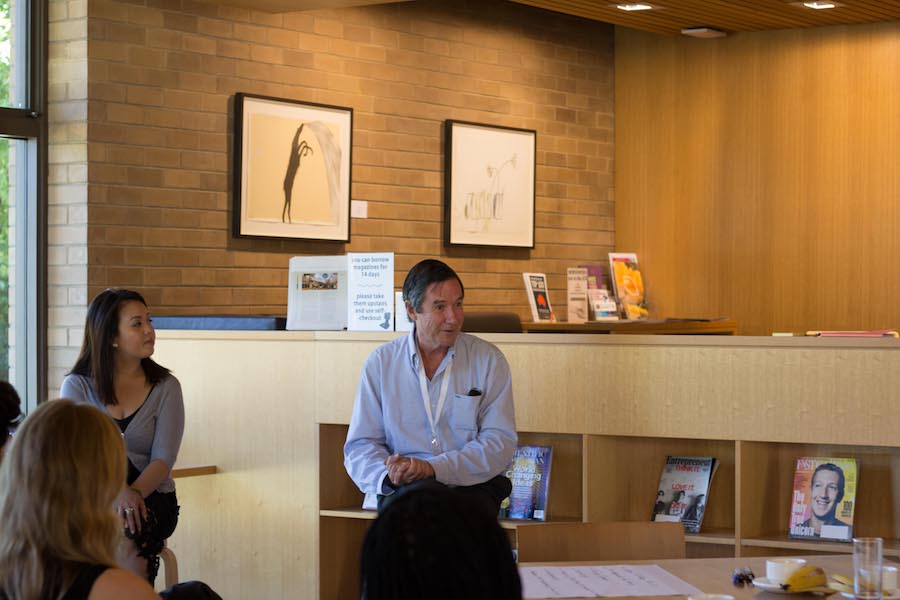 3. Not being a domain expert can help you think outside-the-box
While not a 'tech-person', Peter has always been open and curious about using technology particularly from an outsider's perspective. "While building my business [Travelbag], one of our great exercises was to hire a Director of Technology who knew nothing about technology. He was always asking great questions about what the technology could actually do for the business"
"We were there when online booking started so we had to decide how we wanted to use the technology. Our people went away for nearly 3 months to think about the problem and then came back with a plan that completely changed our business model. We consolidated 800-900 consultants into centralised locations and focused on 'complex bookings' that a standard e-booking platform at the time couldn't handle. This resulted in better internal intelligence, lower the ticket price for customers, and allowed us to compete with all the online companies and do well.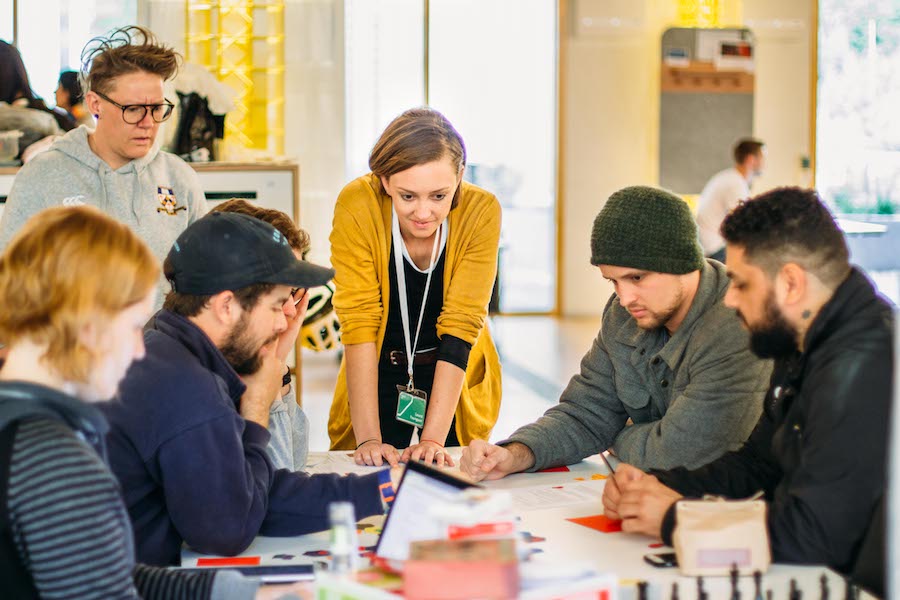 4. Entrepreneurs need to improve their rate of success
After a successful sale of Travelbag and a yearning to spend more time with his family, Peter moved back to Australia, but he saw some unsettling trends "Australia was doing well but we were also doing it easy; you could see the pain was going to come. We're so reliant on our mining industry, but there's only so much iron ore China is going to need. And we don't want the country to fall over after the mining boom".
"Australia is an incredibly bright country and we play above our weight in so many ways. Just look at the percentage of Australian's who are running big business overseas; we breed a lot of great C-suite talent. But we don't want to be the wealthy country that sees all our good talent leave. We need to create an environment that helps the next generation build their own business locally and play globally"
This is where Wade Institute of Entrepreneurship at The University of Melbourne was born. As the Benefactor, Peter's $10 million gift aims to grow more capable entrepreneurs who have a better rate of success, locally and globally. Peter says, "While the spirit of building a business hasn't changed since my time, the intensity is completely different. These days entrepreneurs need to grow faster and deal with more instability, so we need to arm them with better tools to increase their chances of success".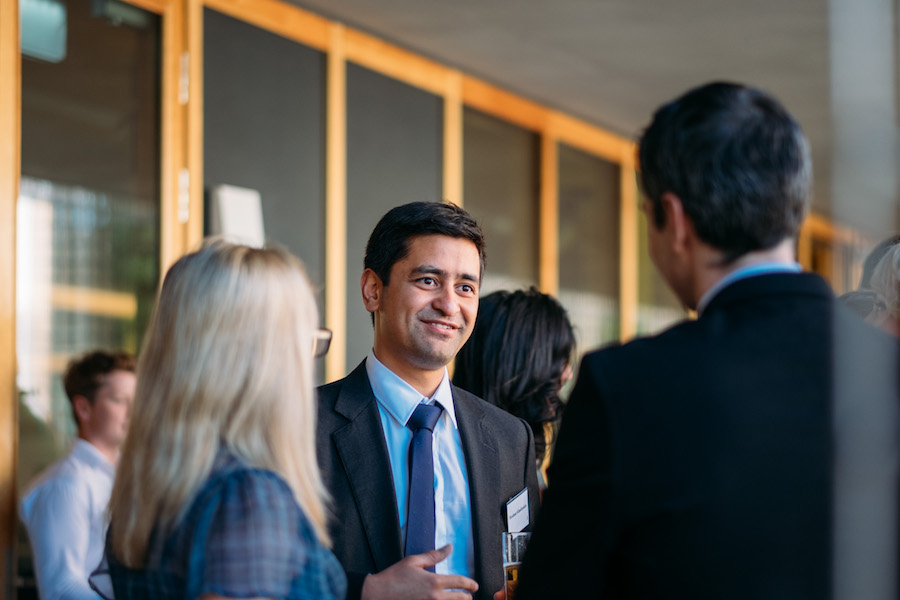 5. We don't need 8 billion founders; intrapreneurship is just as vital
Last year, Peter arranged a riveting debate between Qantas CEO, Alan Joyce, and former Virgin Australia CEO, Brett Godfrey, about intrapreneurship versus entrepreneurship. It was an enthralling discussion between two of Australia's most rivalled brands in recent history. While the value of entrepreneurship is often discussed, the debate reinforced that intrapreneurship within our big business is just as vital, and possible with the right people.
"Alan Joyce is incredibly smart and a model for intrapreneurship. From setting up Jetstar to the innovation Qantas is undertaking to significantly reduce long haul flight times with new flight paths, aircraft design, simpler passenger connections and closer collaboration with airlines. Looking at your business and not being limited by legacy".
"This is exactly the kind of internal disruption we need. New technology and ways of thinking to enable them to completely change the operations of their airline. We don't need 8 billion founders, but I think you could do a course like this [Master of Entrepreneurship] and go into corporate and absolutely change them from within, like Alan continues to do".
Despite his business success, Peter always imagined he would have been a teacher in another life. Stirred to mentor and guide curious and ambitious minds, through Wade Institute of Entrepreneurship and his work with the broader education community, Peter is empowering a new generation to take control of their career and succeed.
–
Wade Institute of Entrepreneurship  is a leading centre for entrepreneurial education. We deliver programs to accelerate learning, creation and connection, including teacher professional development programs, UpSchool Workshops, the University of Melbourne's Master of Entrepreneurship, investor education program VC Catalyst, and bespoke program offerings. Learn more or enquire now.