What a night! In a Showcase for the ages, we were blown away by the five teams who gave it their all for the chance to secure a share of $6K in seed funding.
From disrupting the way we dispose of unwearable clothing, to mental health and wellbeing for migrant communities, a marketplace for nano influencers, new age bathroom accessories and consulting to foster sustainable businesses, this year's pitches were as diverse as they were inspiring, tackling some pressing problems and big market opportunities.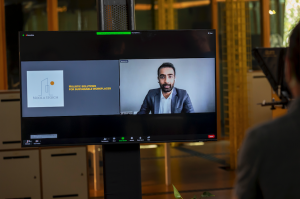 We were thrilled to be joined by a powerhouse panel of judges, who offered plenty of curly questions and valuable insights to our budding entrepreneurs: 
Peter Wade – Benefactor, Wade Institute
Rachel Yang – Partner, Giant Leap
Kyall Walker – Founder, Ageing Decelerator, VC Catalyst alumnus
While all of the pitches were incredible, there can only be one winner, with this year's major prize awarded to…
After, co-founded by Yesha Patel & Sunny He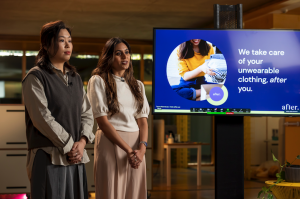 In Australia, 6000kg of clothes are thrown away every ten minute. At After, we're here to change that, by creating an ethical, convenient and transparent way for Australian consumers and businesses to dispose of textiles. Our platform connects consumers with textile recyclers through a collection and sorting service, helping to ensure your unwearable clothing doesn't just end up in landfill.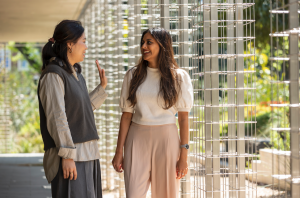 Runner Up – AEVOS, co-founded by Jordan Liu & Sohail Abdulla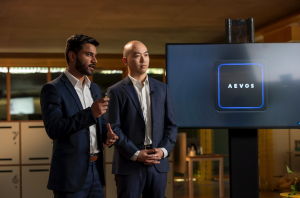 Have you ever had a razor blade develop corrosion? Or dull after just a few uses? The culprit is leftover water, which is hard to dry off. AEVOS is here to keep your razors sharper for longer, by automatically drying your razor after use. Convenience aside, AEVOS is also saving your hip pocket – by drying a razor after shaving, the life of the cartridge can be extended by over 60 shaves, and can save the customer up to $450 in 5 years!  
People's Choice Award – After, founded by Yesha Patel & Sunny He and DripDrop, co-founded by LamLam Luo & Bella Wu
This year the People's Choice Award was dually awarded to After, founded by Yesha Patel & Sunny He and DripDrop, co-founded by LamLam Luo & Bella Wu.

For brands and marketers, nano influencers can make a big difference when trying to reach a target audience. The trouble is, finding suitable nano influences which align with a brand's value can be time consuming. DripDrop make's life easier, and helps to match your brand needs and target audience with aligned nano influencers through our database. Nano-influencers are a cost-effective way to reach your audience, and we're here to help you find just the right one.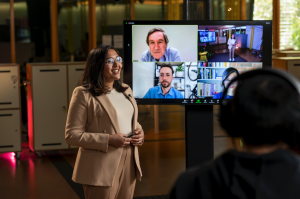 Congratulations to all who pitched, and to all 2021 University of Melbourne Master of Entrepreneurship students for their amazing achievements!
In case you missed it, you can catch a recording of the show, profiles of all the startups created by our incredible 2021 Graduating Class and lots of behind the scenes action on our Showcase website.
–
The University of Melbourne's Master of Entrepreneurship  is designed to support the development of new businesses, products, services, or processes, creating value and generating new revenue growth through entrepreneurial thought and action. The program is co-delivered by the University of Melbourne and Wade Institute of Entrepreneurship. Learn more or enquire now.