Brighton Grammar School is proud of its 'entrepreneurial culture', which values the skills students will need to thrive in the future. It runs three entrepreneurship subjects: 'iDesign' which takes place over three terms in Year 8, 'WeDesign', a week-long Year 9 intensive and Year 9 Entrepreneurship as a semester-long elective. The 'F1 in Schools' and 'Creative Design and Technology' programs also utilise the design thinking approaches that entrepreneurship provides. Attending UpSchool 3-Day Workshop in 2019 helped commerce teacher Kogulan Sabaratnam and Jamie Watson, Head of Creative Design and Technology, refine their programs, and consider the next steps for entrepreneurship education at the school.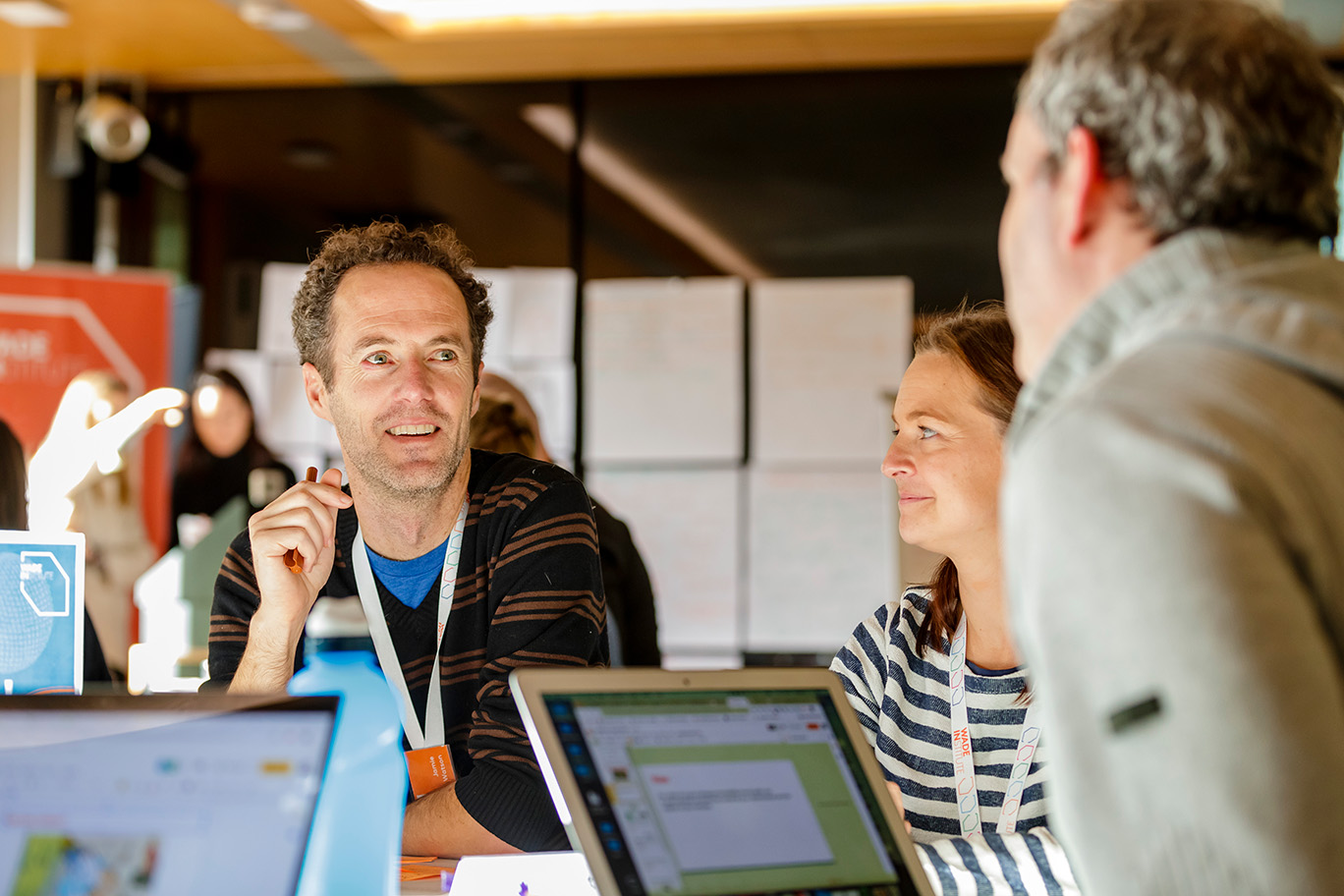 Brighton Grammar sees entrepreneurship as vital for preparing students for the jobs of the future.
"The skills we are teaching boys are centred around collaboration, networking, being able to pivot, being agile, problem solving and problem finding. They learn there is no such thing as a bad idea, and all the skills they are developing are transferable. Our kids in the early learning centre will be working until around 2080, so we're trying to think right through towards the end of the century." – Jamie
The school's entrepreneurship subjects engage students across a wide range of interests and abilities.
"It often suits boys that find the traditional classroom more challenging and gives them a sense of value and worth within a group. It gives them space to be creative in the way they learn and think, allowing them to realise and understand their strengths, weaknesses, and skills. We also emphasise the importance of feedback and students learn to listen to their teammates, as well as to go out and seek feedback from the public on their ideas." – Jamie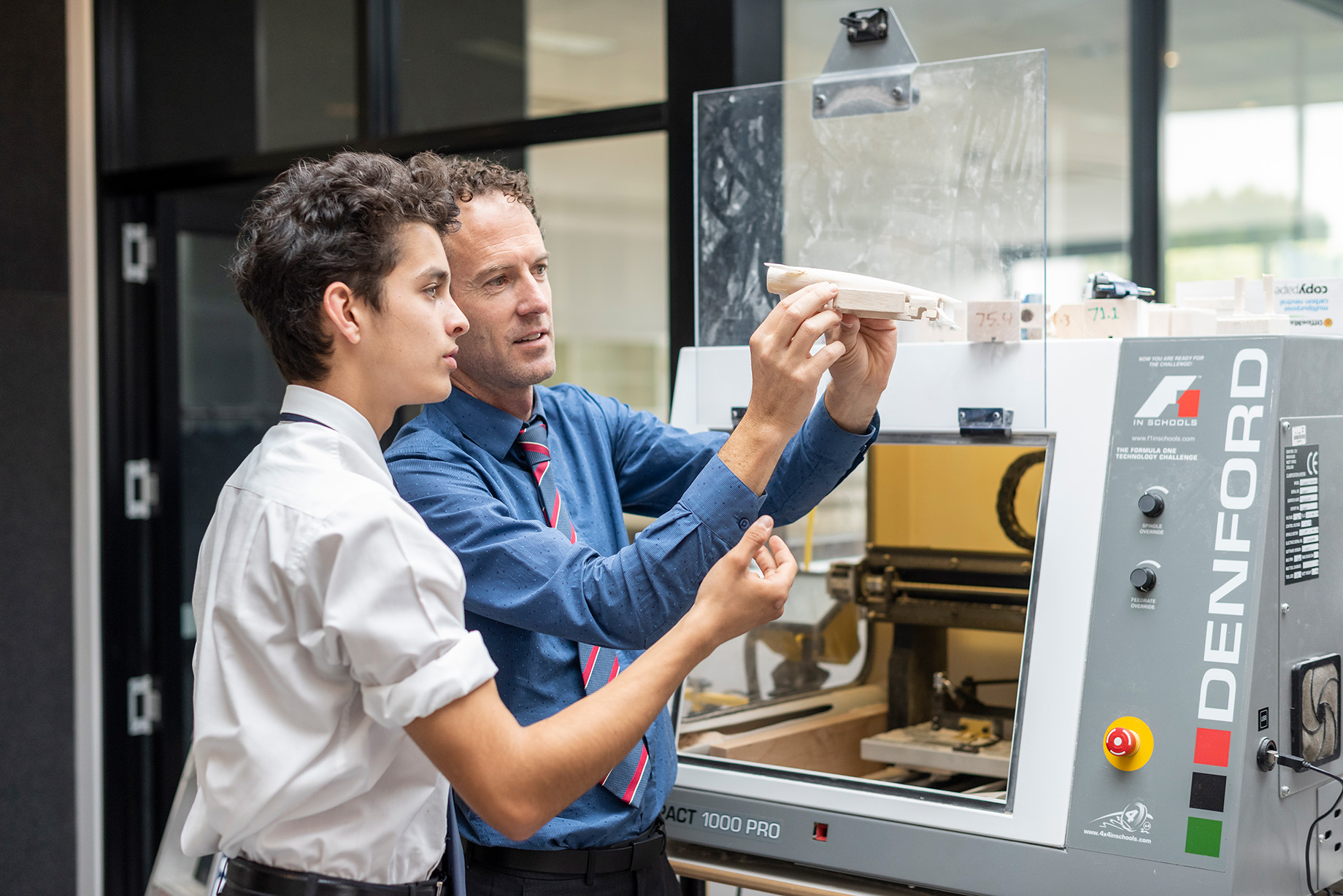 UpSchool's 'hands-on' learning approach helped Jamie and Kogulan reflect on what was working well in their existing programs, as well as areas for improvement.
"Putting yourself in your students' shoes is an effective way to learn. Working with teachers from other schools helped me consider different ideas for how we can support our groups to work together more cohesively. And having to go out and speak with the public to get their feedback made us realise how valuable it is, so we now place a lot of emphasis on our students gaining public feedback, too. We also learned the value of sitting with the problem for a bit longer before rushing to design a solution." – Kogulan
Wade Institute offers a useful reference point for Brighton Grammar's own entrepreneurship centre, the B-HIVE, due to open in late 2022.
"One thing I took away from attending UpSchool at Wade Institute is that it's quite important to have a dedicated space for this kind of thinking. If you try to take design thinking into a traditional classroom it's very hard to switch focus and be in the right frame of mind. Seeing how the Wade Institute structures its spaces, and how non-traditional they are, was very useful." – Kogulan
The next step will be supporting students to turn their ideas into real-world businesses.
"We would like to scaffold our students to go through their own start-up process if they wish, nurturing their ideas right the way through to market. It would be great for students to be able to pitch to investors for start-up funding, and perhaps invite entrepreneurs in our old boys' network to be mentors. I see that as a good way to bridge the gap between Year 9 and tertiary education, which exists because VCE doesn't currently accommodate entrepreneurship." – Jamie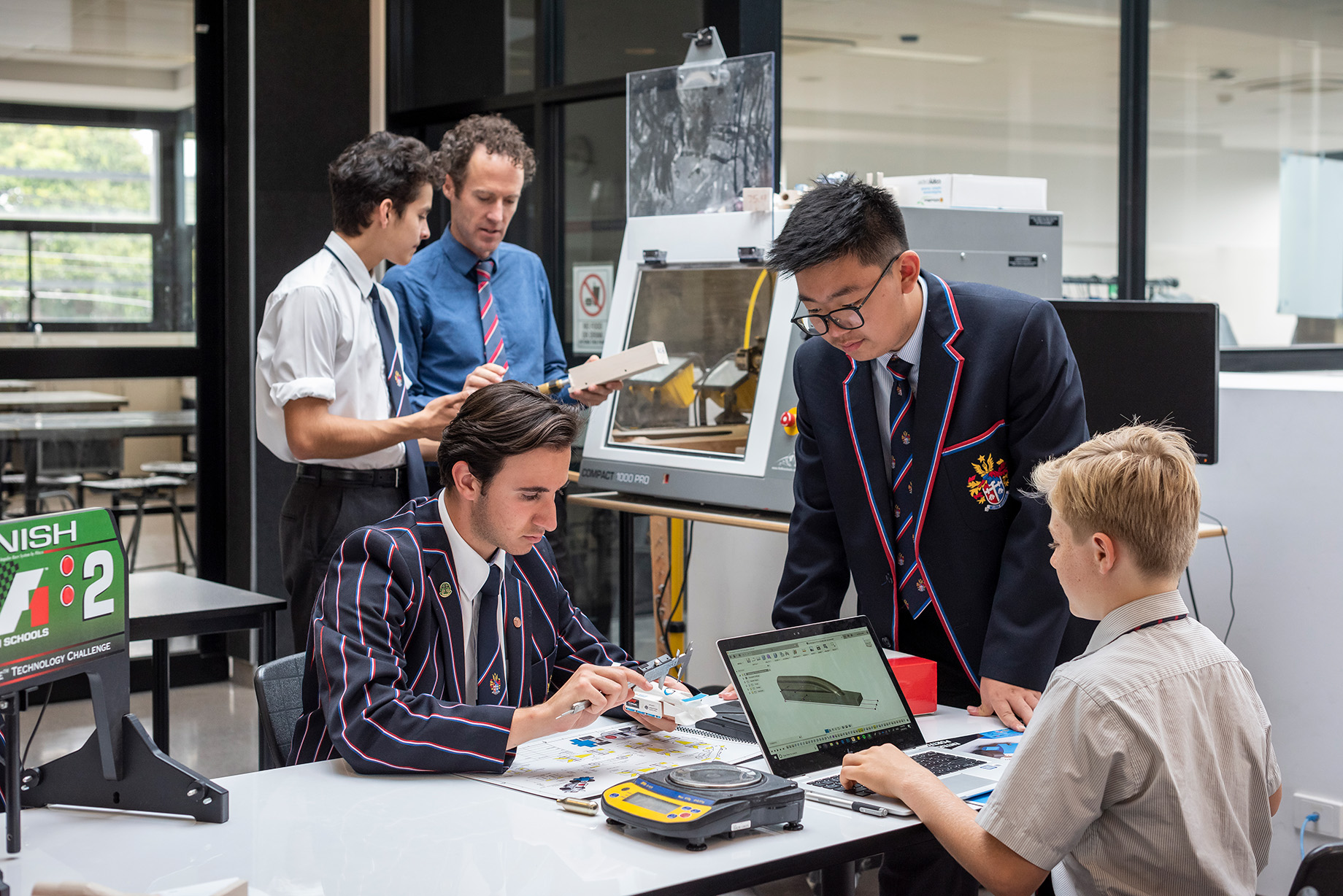 Jamie and Kogulan would like to connect with the wider UpSchool network to run a 'shark-tank' competition with other schools.
"It would be great to get all these different schools teaching entrepreneurship together to do some form of competition at the end of the year. It would be incredibly valuable for our boys to pitch against other students of a similar age, perhaps for seed funding or an award. It would be very motivational for them. That's where I can see the Wade network coming into its own." – Jamie