If you're an aspiring or emerging entrepreneur, you're not like everybody else; you think differently.
While your friends who work in nine to five jobs might give you advice on your business strategy or financial modelling, they're thinking about risk mitigation, security, and planning their career path. An entrepreneur is thinking about making exponential leaps!
Dedicating a year to study entrepreneurship could be the difference between maximising your chances of success and hitting the ceiling and not being able to break through. Working day-in-day-out alongside other people who have your same drive and ambition, but bring an entirely different set of life experiences, will supercharge your startup journey.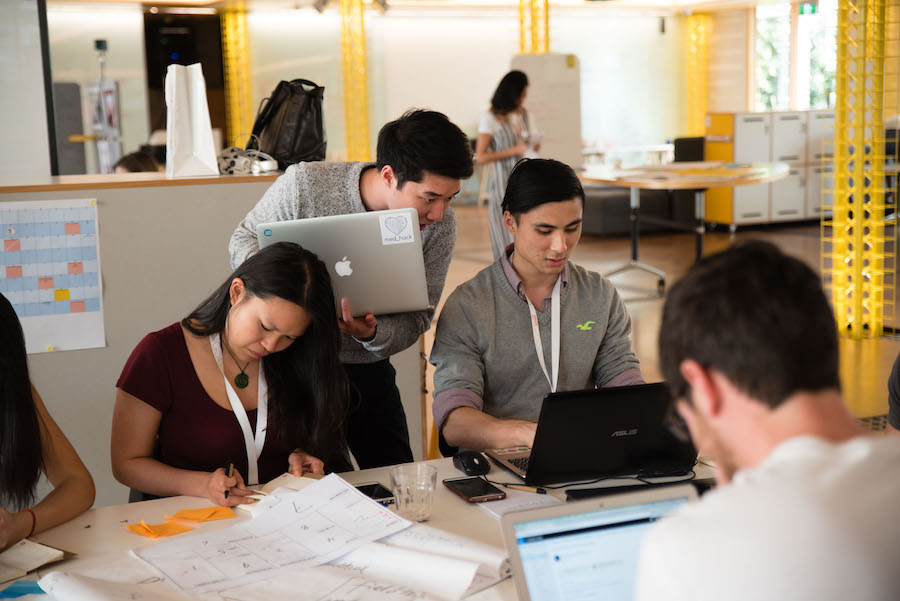 1. Don't waste time wandering aimlessly through the wilderness
Having met with hundreds of frustrated founders trying to do it on their own, our General Manager, Georgia McDonald sees a pattern.
"They come to me because they've hit an obstacle or impasse and are looking for advice from a whole bunch of people for how to overcome it. They'll usually stumble around in the dark meeting with as many people as they can at meetups, asking for coffee catch-ups until they solve it. When they get to the next barrier they'll spend another couple of weeks or months wandering the wilderness; this happens repeatedly."
Without the dedicated guidance from someone who's invested in your growth, it can be easy to waste valuable time. This can be a costly mistake, says Georgia
"If there's anything I've learnt from the Master of Entrepreneurship cohort, it's how quickly you need to get off the ground. Because once the big guys find out about you, they'll be ready to move or use their far greater resources to make it impossible to compete. Having access to the right person at the right time who can help you solve the problem, not just provide generic advice, can be the difference between thriving and floundering".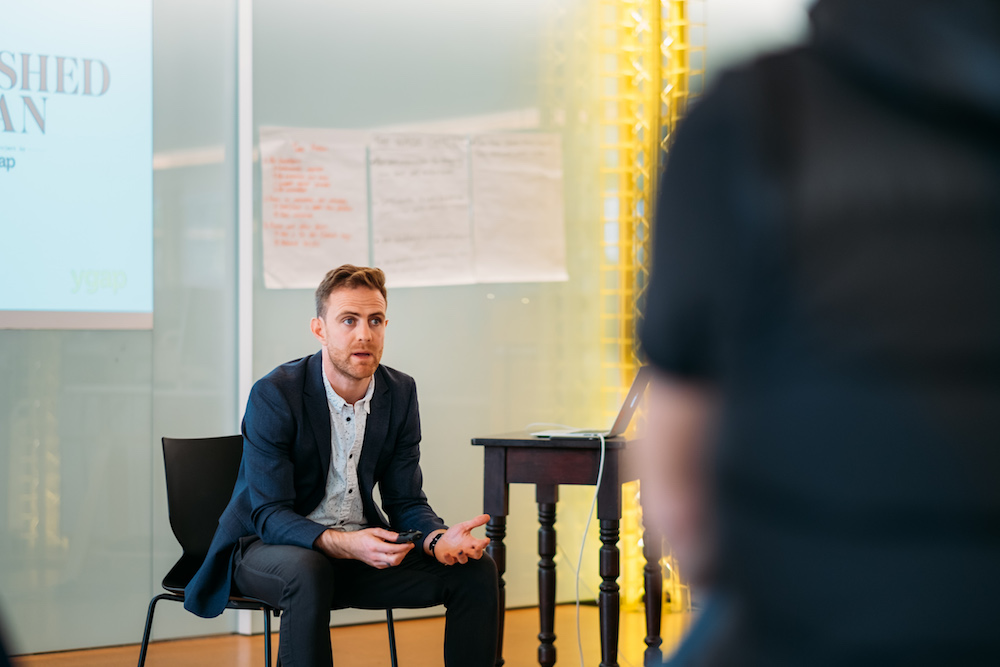 2. Connections to open doors you didn't know were available
As the Australian startup community grows, there are an increasing number of networks you can tap into to support your journey. The models and cost differ, but the fundamental truth is that the more people there are accessing a network, the less quality access you'll have.
For Master of Entrepreneurship students, dedicating a year, full-time, toward building their startup with a small cohort of peers has given them a unique level of access they couldn't have imagined. Georgia shares how the specific people they needed to speak with to overcome a problem or unlock an opportunity, were a phone call away.
"Sharad, an Engineer turned interior designer, talked to Jodie Imam [one of our resident mentors and co-founder of co-working space Depo8 in Prahan] who introduced him to another co-working space looking for design help. A simple conversation led to a new customer."
"Or take Kade, who was at one of our private events where he met someone from a prominent Arts foundation. The next week he secured a meeting with the Chairman of the foundation, a prodigious arts funder. That's simply not going to happen on your own. Our students are standing on the shoulders of a well-established and diverse network they can access by simply asking for it".
3. Get pushed to work harder, faster, smarter
When you're building a startup, finding the motivation to follow through is a challenge you'll face every day. You might be telling yourself right now why you can't follow through on your ideas – it's not a good time; I need more experience; I need a better idea; I don't have all the answers!
Working with a close-knit group can help you see that all problems can be solved and you have everything you need to take the next step right now. Master of Entrepreneurship alumna and co-founder of M-Time, Ting, experienced this when troubleshooting an issue for her website.
"Previously, I would have spent too much time trying to figure it out myself or spending hours on Google, but now I realise the most efficient way is to ask people around me. I have mentors, teachers, colleagues who can provide their knowledge. I've realised that I don't need to do it alone and that it's smoother and faster to ask for help; that comforts me".
Irrespective of your natural level of energy and enthusiasm or access to free resources, finding your tribe and being mentored by those more experienced will raise your performance. Entrepreneurship is hard; you don't need to do it alone.
–
Wade Institute of Entrepreneurship is a leading centre for entrepreneurial education. We deliver programs to accelerate learning, creation and connection.