Entrepreneurial education is booming, and with good reason. While although precise figures are hard to come by, the basic truth is that most startups fail. It makes sense for people to learn as much as they can (and fail safely while they do it) before launching a business.
One thing that guarantees failure is a lack of funding. Startups can't do without investors. And investors want results. So how do you bring the entrepreneur and the venture capitalist together and create the right conditions for success?
Pedram Mokrian, Adjunct Professor, Stanford University and Lead Instructor, VC Catalyst, believes a structured approach is needed. "You have to basically create that market where entrepreneur and investor are speaking the same language," he says. "Otherwise if you overinflate the one side of the market and have investors on the other side that don't understand this asset class, it's not going to be a successful outcome."
Pedram has worked with hundreds of business leaders and entrepreneurs worldwide. Alongside, Wade Institute's investor education program, VC Catalyst, he's an instructor of VC Unlocked, a venture capital investor training program at Stanford University.
He says these kinds of programs can give new investors confidence. "It gives them a little bit more courage to be a little bit more brave in terms of the investments and the opportunities that they might see," he says.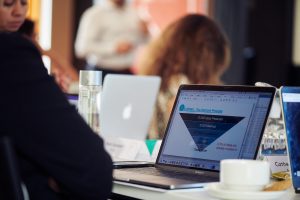 Nisha Dua, a speaker in the 2020 VC Catalyst program, agrees. She is Co-Founder and Partner of BBG Ventures (BBGV), a seed fund based in New York that invests in consumer startups with at least one female founder. Through BBGV, she has invested in more than 60 startups.
"It is a really lonely job to be an investor, and you are, every step of the way, second-guessing yourself," she says.
"You really need to build an advisory network of peers and mentors who have seen hundreds of companies, thousands of companies, and invested in hundreds of companies, to really understand what are the trends I should be looking for? How do I construct a portfolio for the right set of returns? What should I look for in founders? How do I manage my deal flow? All the stuff that you can't just pick up on your own."
For Peter Huynh, another VC Catalyst speaker and mentor, and Co-Founder and Partner at Singapore-based VC firm Qualgro, it's the personal connections that make the difference.
"A lot of the learnings at VC Catalyst which you can't find in textbooks or posts online are the things that you would share human to human, such as how do you establish rapport with a founder early on? How do you look at spaces that are completely new and nascent and try to form a view around those spaces? How do you become a good board member after you've made the investment? How do you contribute to businesses as they're growing?" he says.
"These are the sorts of learnings that tend to be shared from mentor to mentee, and this is a way to really supercharge that type of transfer of knowledge into these participants."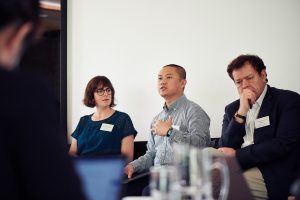 Pedram says the benefits of investor training programs go beyond sharing experiences and advice. He has seen people meet in the 'classroom', discover they share an interest in a particular field, and go on to establish funds together.
"We've had multiple, multiple, multiple co-investors follow on each other's investments and support each other's deals all the way through. So the spectrum of opportunities for participants is huge," he says.
And while that in itself is a win, ultimately these connections will help to boost the entrepreneurial ecosystem in Australia and beyond.
"There are a lot of different ecosystems in this world that can take advantage of programs exactly like this," Pedram says.
"I think it's very, very beneficial, even if people already understand what they're doing, to have that ability to polish up on some things, but more importantly to meet other people that are like-minded, that are doing the exact same things that they're doing, so they can share stories and then co-invest and co-conspire and do great things together."
Wade Institute of Entrepreneurship is a leading centre for entrepreneurial education. We deliver programs to accelerate learning, creation and connection.