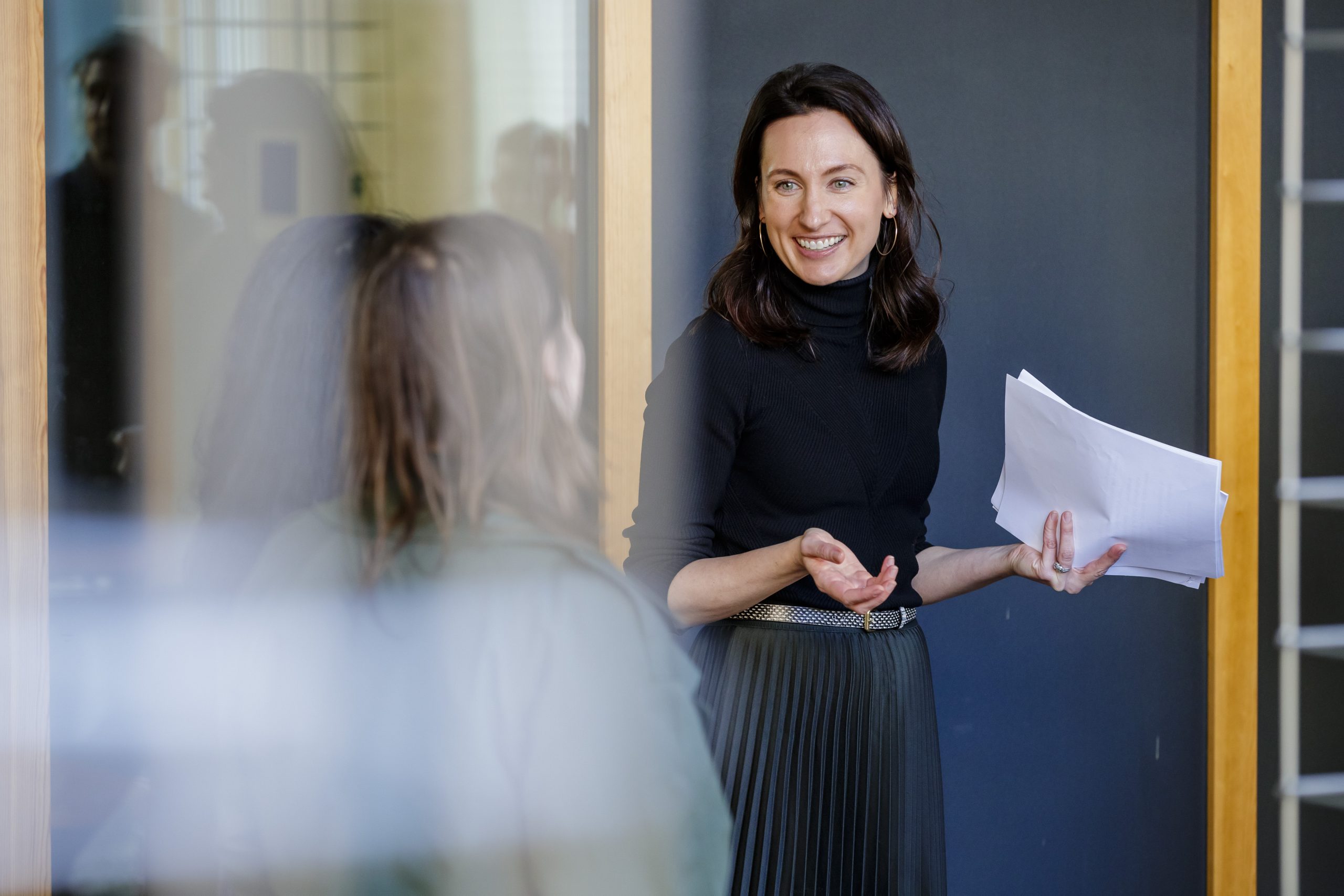 The team are back on deck and looking forward to another year of creating, connecting and cheering on our community of entrepreneurs, educators and investors. Off the back of a pretty unusual year in 2020, we've got a full schedule of programs in the pipeline, and can't wait to get out there and spread the word. 
As Wade's Director of Innovation & Enterprise, I am thrilled to be leading Wade into its next chapter. Our mission at Wade is to build a more entrepreneurial society, and over the past 5 years we have fulfilled that mission through our transformative learning programs and by creating a thriving global community. We want to build on what we've learnt and continue to empower our founders, educators, and investors with the entrepreneurial capabilities and connections they need to grow Australia's entrepreneurial future. It's about embedding entrepreneurial thinking into everything we do, whether that's building a startup, driving positive change within an organisation, or investing in the next generation. 
But building a thriving entrepreneurial society doesn't just happen overnight, which is why our commitment to delivering immersive, practical programs continues. Our investor education program VC Catalyst will return in May, with our all-star cast of instructors and guest speakers ready to give our active investors the knowledge, skills and networks to successfully invest in startups. We are still actively recruiting for our May program, so if you know any potential or existing investors in your own network who could be interested in participating in the program, do put them in touch with our VC Catalyst Program Director, Rosh Ghadamian at rghadamian@wadeinstitute.org.au.
Meanwhile, the University of Melbourne's Master of Entrepreneurship students are already back in the Wade classroom, learning the ins and outs of how to turn their big ideas into transformative businesses. These students are the final group to come through the current format of the Master of Entrepreneurship program, with work currently underway between Wade Institute and the University of Melbourne to develop the next iteration of this exciting degree.
We're also bringing back six Master of Entrepreneurship alumni to commence Wade Inc., our bridging program that aims to accelerate the growth of their early stage businesses. These founders will have the opportunity to work, collaborate and connect with people and resources to take their start ups to the next stage. We've got some super exciting founders joining us for this year's program, and we can't wait to see them grow. 
And our educator program will also be back in full swing, with our next UpSchool Workshop getting underway later in the year. At UpSchool, educators gain skills, experience, and confidence to embed entrepreneurial practices in their classrooms, and learn why empowering an entrepreneurial mindset has benefits for both their students, and themselves. We're thrilled to be working with educators from across a number of schools, and to have the opportunity to spread the word about the value of incorporating entrepreneurship education in school curriculums.
There's certainly plenty to keep us busy for the year ahead, and we're looking forward to continuing to connect with our community through events throughout the year. 
Katelyn Sharratt, Director, Innovation & Enterprise
–
Wade Institute of Entrepreneurship is a leading centre for entrepreneurial education. We deliver programs to accelerate learning, creation and connection.