Building a brand people LOVE is a surprisingly simple recipe. It just requires a level of relentless and uncompromising effort few are capable of delivering!
Tom Griffith, Co-founder of the beloved Emma & Tom's and a University of Melbourne alumnus, came to our campus to give a guest lecture to Master of Entrepreneurship students and dissect how they built a brand people love.
1. You can build a business from a conversation
It was the result of a deep conversation with a cafe owner that led the duo to starting their now thriving business venture. Founded in 2004 by childhood friends Emma Welsh and Tom Griffith, this conversation gave them real customer insight into the real needs, wants & pressures faced by café owners.
Today it's called customer-centred design, but back then was just smart business – listen to your customer. The high failure rate of new businesses can be attributed to many controllable and uncontrollable forces, but starting with a problem that actually exists and someone will pay you to solve, is starting on a solid foundation.

2. Take advice but you're ultimately in control
No one person is going to have the answer to all your questions. But if you speak to enough people you'll be able to piece together the answers to suit your needs.
As the boss, you're responsible for the decisions you make for your business, so don't rely wholly on other people to solve your problems – take their advice with a grain of salt.
3. Positive word of mouth is your best marketing
From the genesis of the business, Emma & Tom's success can be attributed to genuinely great customer reviews. Tom invested time and attention towards good service and working closely with their producers. They offered customers weekly check-ins, regular face-to-face interaction, great friendly service and delivered a product they are proud of.
It wasn't about having the biggest advertising budget, but rather focusing on a great customer experience that felt authentic and meaningful.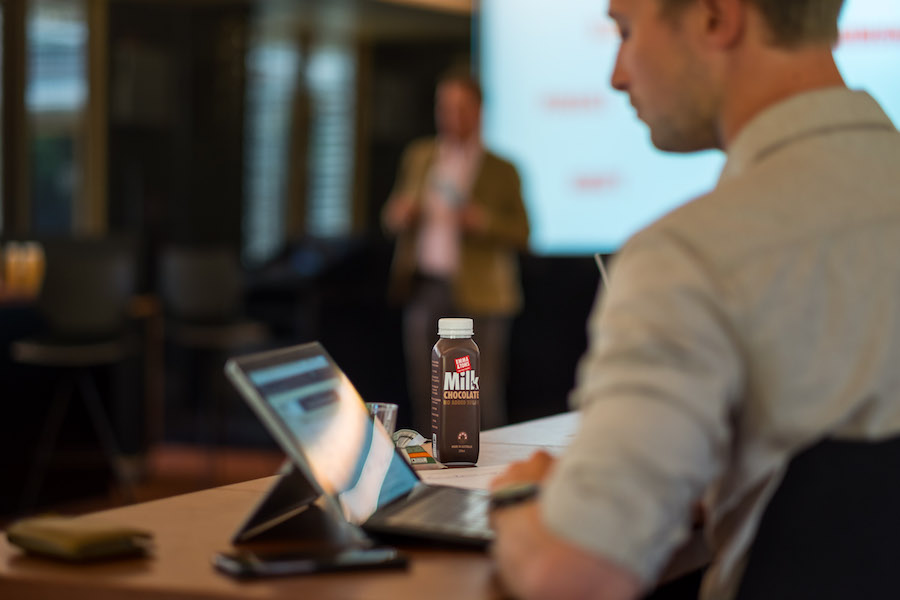 4. Understand your customer
Emma & Tom's have always been very clear about who they're targeting. That audience has changed over time but their ability to understand the customer's needs and how to speak to each segment has remained the same.
As they expanded into China, they understood that an Australian-made and loved product was very important to the Chinese consumer. Whereas in Australia, the consumers primary focus was on healthy and ethical products. Their core values were the same, but they adjusted their messages to suit the varying markets.
5. The journey to success is a marathon
There's no shortcut to success; the battle is won one customer at a time. Small steps, day-in day-out. And the hardest part is the last 100 yards. You've got a strong product, great customer service and your supply chain sorted out, but now you need to get it on the shelves. You have limited control over this so you need to make sure what you can control is exceptional.
And finally, given how hard this journey is, it's important not to forget the small wins; acknowledge and celebrate every achievement.
–
Wade Institute of Entrepreneurship is a leading centre for entrepreneurial education. We deliver programs to accelerate learning, creation and connection.