Fending off taxi drivers from loading bays, haggling with apple farmers and raising an eyebrow at the price of kombucha. These are some of the practical challenges facing someone like me: a young entrepreneur studying the University of Melbourne's Master of Entrepreneurship program, delivered at the Wade Institute.
I know what you're thinking: "Why would anyone care about the fermented excrements of a parasitical fungus?" Well, the answer is, because that's what your customer wants. This program has taught me that you should always give the customer what they want. And if that means finding the best fungus on the web for your fermented waste juice, I say "go for it!"
Let me take you back to the first week of semester.
The flowers are blossoming, the summer has just started to cool down and the cute checkout girl at your local Woolies finally knows your name. As some may say, the world is your oyster.
This is a good place to start, because you're about to be thrown into a group with complete strangers, all with very different passions and personalities, and you're aiming to come out of this experience with a sustainable, scalable startup idea at the end.

Fast-forward 12 weeks and you're off to a flying start.

You may have  created an artwork on your desk with your stress-pulled beard hairs, but you've also made valuable connections, had life-changing conversations and heard from some of the most exciting entrepreneurs in the game.
Most importantly though, you've had the chance to cut your teeth building a micro-business from scratch in just 12 weeks. That's what Garage Project, one of our first semester subjects, is all about.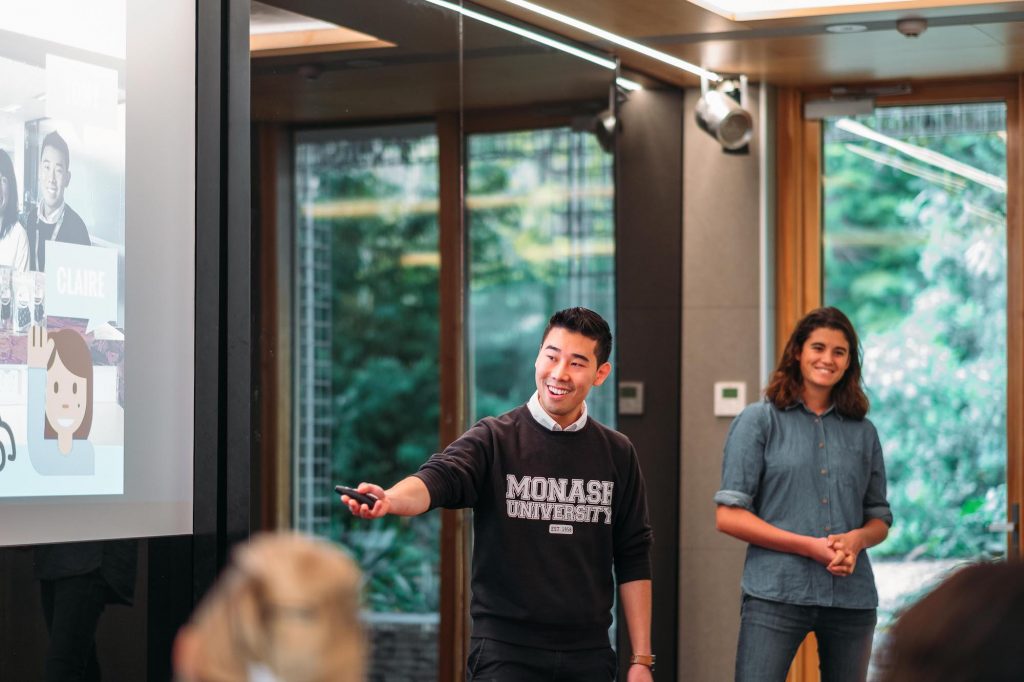 Here's three lessons Garage Project taught me about the process of starting your own business:
1. Pull up your sleeves and just get it done
When our team secured Australia Post as the first customer for our corporate health food box, we were elated. But when the first delivery was due in two hours and our wholesaler still hadn't dropped off our ordered stock, we were fuming. Sometimes in business, things aren't going to work out the way you expect and you just need to find a way around it. That's how you end up on a motorbike in Coburg, weaving through traffic with 3kg of peanuts strapped to your waist.
The experience taught me that, in the real world, customers don't hand out participation awards. They just care about what you deliver, on time and in full. You need to sort out everything else.
2. Traction is everything
Whether it's convincing people to join your email subscriber list or calling old contacts to get them to try your product, showing that there is interest in what you're doing is key to startup success.
Don't be afraid to leverage your network to get the results.
The weekly investors and successful founders coming to speak at Wade we have been fortunate enough to hear from made me realise that everyone uses their networks to get their first customer. That's why when we created the 7Bites corporate health food box, I called upon my contacts at Monash University and Australia Post to secure product trials.
Keep in mind, they don't necessarily need to buy your product. If you can get them to play with your product and give you feedback, that's already enough. It proves that people are interested, and that's what will draw other interest, possible investment and in our case,  a sale!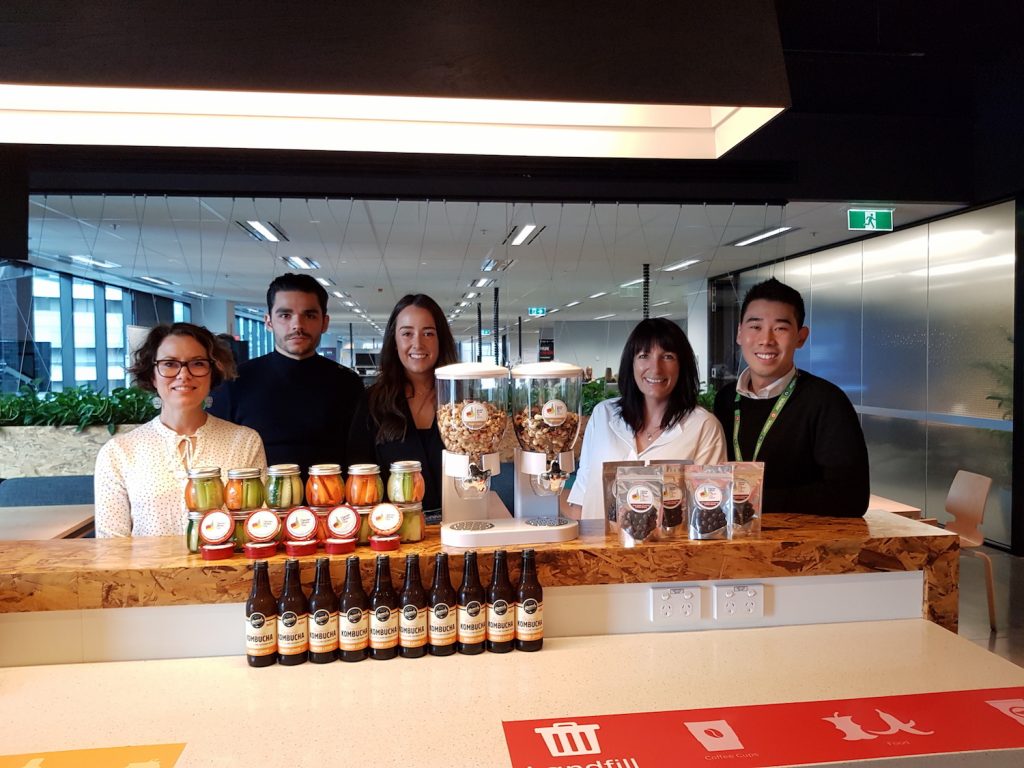 3. People power: choose your team wisely
There won't always be consensus in your team. I'd almost say there was less consensus in my team than times when we were going in the same direction. But this only helped emphasise how important it is to find the right people who believe in your idea.
I'm not going to pretend that the first semester project wasn't taxing. Yet, by having tough conversations on an idea that may not be the one that you continue, you learn to appreciate the process of finding a cofounder who has a similar vision to yours. This first semester has taught me that passion, drive and trust in your team ultimately creates the world's most memorable businesses. And that's what you need to find.
Sure, my time hasn't been without its challenges. But I've grown a lot, tested what does and doesn't work for me, and now I'm more prepared than ever to focus on my own startup project – in the coming months and beyond.
---
Guest blogger Tony Tan is part of the 2018 cohort studying the University of Melbourne's Master of Entrepreneurship program, delivered at the Wade Institute. You can connect with Tony on LinkedIn.
–
Wade Institute of Entrepreneurship is a leading centre for entrepreneurial education. We deliver programs to accelerate learning, creation and connection.