Tony studied environmental science because he wanted to change the world, but he discovered after graduating that he could never make that happen from the inside of a lab. The answer was a Master of Entrepreneurship at the Wade Institute.
Want to know how Tony's making a difference in sustainability with a business card rather than a test tube? Read on to find out.
Combining research insight with business impact
Tony had tossed up the idea of progressing to a higher research degree, but there were enough climate scientists in the world already, and everyone was ignoring them. "The evidence is clear, it's already in front of us, but people don't want to listen," he says. Doing yet more research wasn't going to change that. So he asked himself – "how do I do something that's going to convince people and make a real difference?"
Tony had always had a natural instinct for business. "When I was travelling I'd be like 'ooh, that's really cool,'" he says, "… and then I'd sell it to my friends at uni." But this wasn't fulfilling enough for him either – it had to be about making the world a better place.
He realised that there needed to be businesses that made sustainability profitable – that took the scientists' hypotheticals and made them into reality. A Master of Entrepreneurship was the natural next step.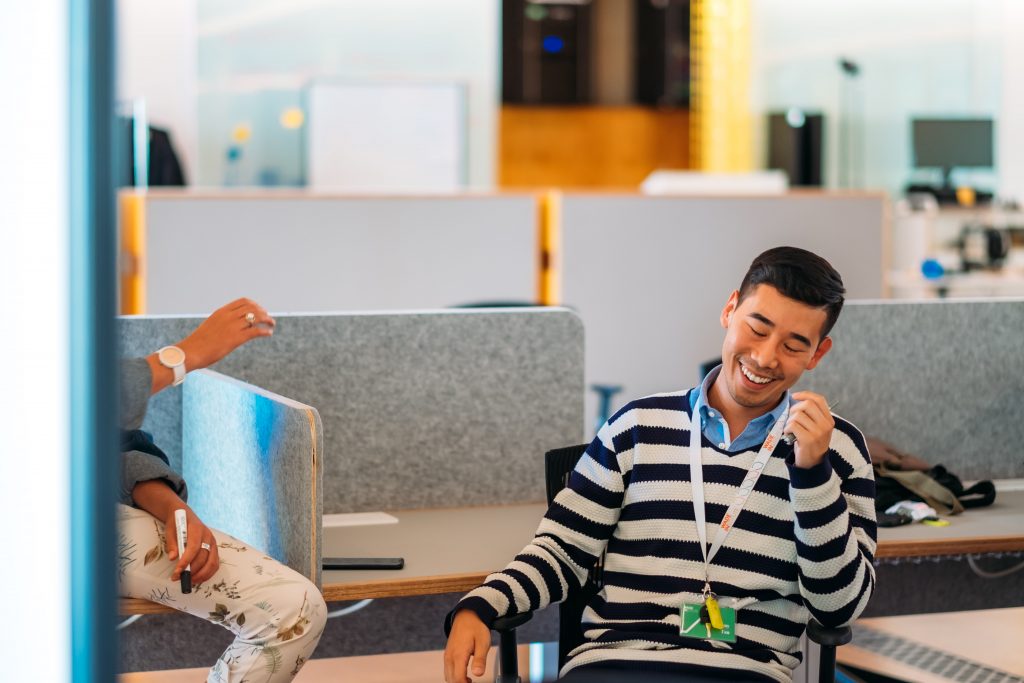 Making the jump to entrepreneurship
Tony used the Wade Institute to incubate his environmental sustainability business and learn about start-up development until it was ready for the market. The result was Silfresh, a company that produces reusable silicone packaging to replace single-use plastics. "If you can imagine in a commercial kitchen setting like Coles or Woolworths," he says, "they're preparing all this food, they'll use cling wrap to keep it fresh overnight – what we do is create a silicone lid that they can put on top instead, and so we help them reduce the amount of waste they're producing, but we also help them save money because they're not always purchasing more clingwrap every week."
He's now working with both of Australia's major supermarkets, as well as major international businesses like Qantas and Ikea, none of which would have been possible without his Masters of Entrepreneurship.
"One of the benefits of the Wade Institute is that it provides you with a Masters' level degree – it's like, go play with your idea, but here's a qualification from the University of Melbourne." Tony says this definitely opened more doors for him, especially in China – in fact, Silfresh just received half a million dollars in funding from an innovation competition at a world-leading Chinese university. He's confident that "studying at the University of Melbourne put me on a higher standing with the judges."
But it hasn't always been easy
Despite everything Tony had learned at the Wade Institute, Silfresh still struggled to get off the ground. His darkest days were when they were securing their first customer. A certain major supermarket were dragging their feet in negotiations, "and we just had no money," he says. "Like, no money. And I had to convince myself, and my team, that this was all worth it. And that's a really hard sell."
Tony drove for Uber in his spare time and even rented out his own bedroom to keep Silfresh afloat. "I knew the breakthrough was coming. That is the greatest challenge that any entrepreneur will have to overcome – you need to persist in believing that your product is right for the market and your time will come.
And it was the networking, team-building and leadership skills he learned in the Master of Entrepreneurship that made this endurance possible. "If you look at all the other founders from the Wade, all of them have gone through this," he says. "You're never going to be in a situation where you have enough money, or enough people, or enough customers, or enough anything. Your job as CEO is to create miracles with not enough."
Make it work
Tony's advice to current and future Wade students is to focus on a practical vision of success and do everything necessary to make that happen. "Make it work," he says. "Don't get hung up on the most optimal idea or plan. Make compromises. All that matters in the end is what you can produce."
We can't wait to see what he comes up with next.
–
Wade Institute of Entrepreneurship is a leading centre for entrepreneurial education. We deliver programs to accelerate learning, creation and connection.