Hugh Laverty is a self-starter. Having worked in a variety of roles for many small businesses and project hopping as a communications freelancer, it was time to channel his mixed bag of skills into his own startup ideas. The Melbourne local quit his day job to join our 2018 University of Melbourne Master of Entrepreneurship cohort.
A sense of knowing early on
From a young age, Hugh felt like he wanted to do things differently.
"As soon as I left high-school I sort of made myself a rule that I would only ever take jobs in businesses that had less than 10 employees because to me, whenever you are in a small company, you end up doing not just one job but more like four or five. This way, I knew I could boost my skills really quickly."
Hugh's golden rule has taken him on a winding work path, from jobs in luxury travel and men's grooming products to countless freelance gigs in media production, graphic design and digital marketing. He taught himself the skills he needed along the way. But he grew tired of working for other people. He wanted something more.
"I always just knew I'd never be happy working for someone else. Working within those small businesses opened my eyes to what is possible if you go out and do your own thing. I realised I could teach myself other skill sets. It's how I learn."
The road to entrepreneurship
Despite always having the itch to go his own way, Hugh doesn't come from a business background. "I studied Arts for my undergrad because I wanted to be a generalist. But I came out of that thinking 'Okay, I don't have a specific skillset. What the hell happens next?"
After searching around for small business courses, he discovered the Master of Entrepreneurship. The more digging he did, the more it felt right. His application was accepted in 2016, though he deferred his offer to pursue a job opportunity. A year later, Hugh knew it was time to jump in.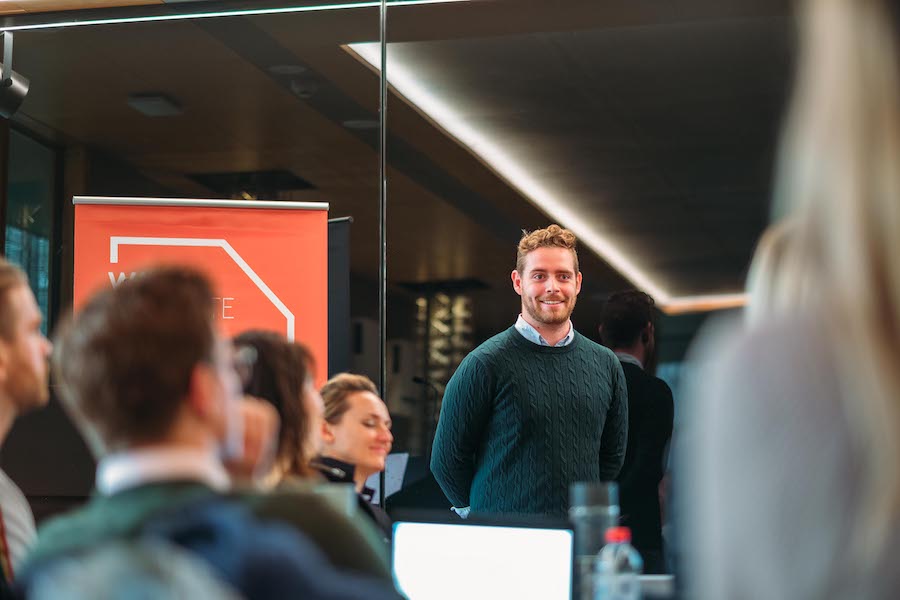 Although, Hugh admits taking the leap wasn't easy. "It's obviously very difficult to step away from the comfort of guaranteed employment." But he hasn't looked back, and says he's excited to be an entrepreneur in Melbourne right now.
"Melbourne is the best honey spot to be in; it's a great nursery for entrepreneurs. We're reaching a really interesting time where new influential technologies are opening up a world of possibilities for people to innovate and create using really powerful tools."
An introvert who learns by doing
From teaching himself the Adobe Creative Suite for work to learning electrical theory watching YouTube videos and building a motorcycle from scratch for fun, it's clear Hugh is someone who thrives on challenges.
"Taking something which is ridiculously complex and going 'alright, let's figure this out, let's find out what makes this tick' – that's the kind of process I really enjoy."
While being so used to going it alone has its downsides, he says pushing himself out of his comfort zone was one of the key attractions of pursing entrepreneurship.
"I am incredibly introverted, so the way that I like to work is to basically take a project and scurry off to a corner and do it. Team work is not something that comes naturally to me. That's part of what I want to work on at Wade – being able to be a really well functioning member of a team."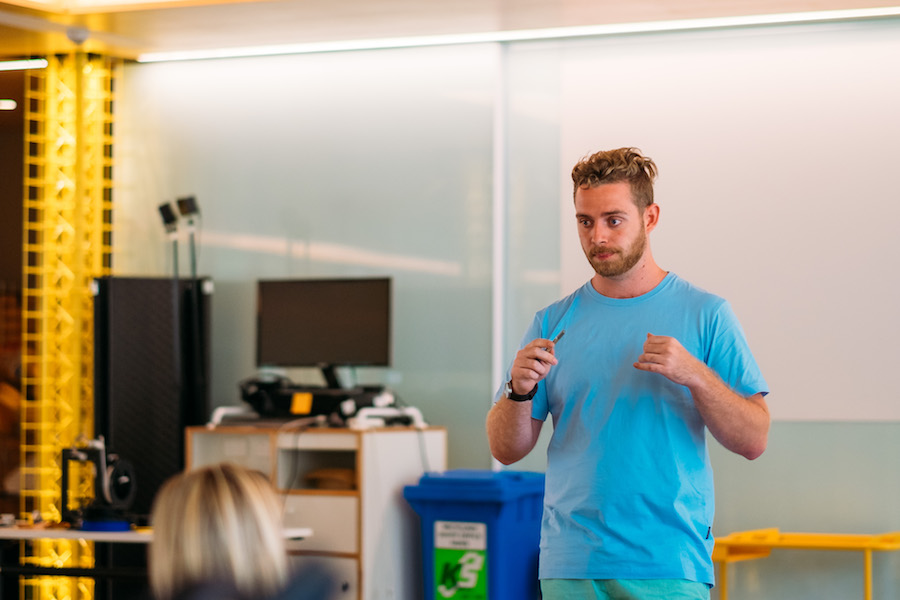 Ideas to action & beyond
At Wade, Hugh is getting good practice. During Semester One's Garage Project subject, Hugh was involved in developing Cards for a Cause, a social enterprise selling Myki card skins and donating 100% of the profits to Melbourne City Mission.
"To date, we've shipped our 200th product. I remember the first order coming through and getting a notification on my phone. I didn't recognise the name on the order. Then three or four more came in that day, and now we're up to $600 worth of orders. I get such a buzz from that."
While chipping away at Cards for a Cause and helping startups in the Melbourne Accelerator Program (MAP) on the side, Hugh heads into Semester Two exploring exciting, disruptive ideas for his next major project. Stay tuned!
Update: Hugh has cofounded Avocardo, Australia's new pay-per-kay car insurance service.
–
Wade Institute of Entrepreneurship is a leading centre for entrepreneurial education. We deliverprograms to accelerate learning, creation and connection.