From cinema to study, entrepreneurship student Mary Minas shares her story of turning a passion into a business.
Mary Minas found entrepreneurship after an impressive film producing career. Having worked on international and local films that have been premiered at Film Festivals across the globe, it was time for a new challenge.
Now, Mary has taken on her creative processes in a new way, creating wellness experiences to be enjoyed every day, rather than on screen.
Mary started out as a freelance film producer. While it all began with a passion for cinematography, she started gaining traction in the producing arena leading her on to bigger and more diverse projects.
"I made music videos with artists like Kimbra and Temper Trap and a whole host of other collaborators. In the early days, getting to work with Kasimir Burgess on the short film Lily, which won an award at the Berlin International Film Festival was a highlight. Next, Mary came on to produce Burgess' short The Man Who Could Not Dream, with Alan Brough and Geoffrey Rush, which is a fantastical film about holding onto your dreams in life."
When working on Fell, a 2014 drama that premiered at the Sydney Film Festival, Mary worked closely with co-producer John Maynard who she identified as one of her most significant mentors in the industry.
"John really inspired me to push the boundaries and challenge the norm in any given industry and discipline. He also had a belief in me that trickled down and infused my self-belief."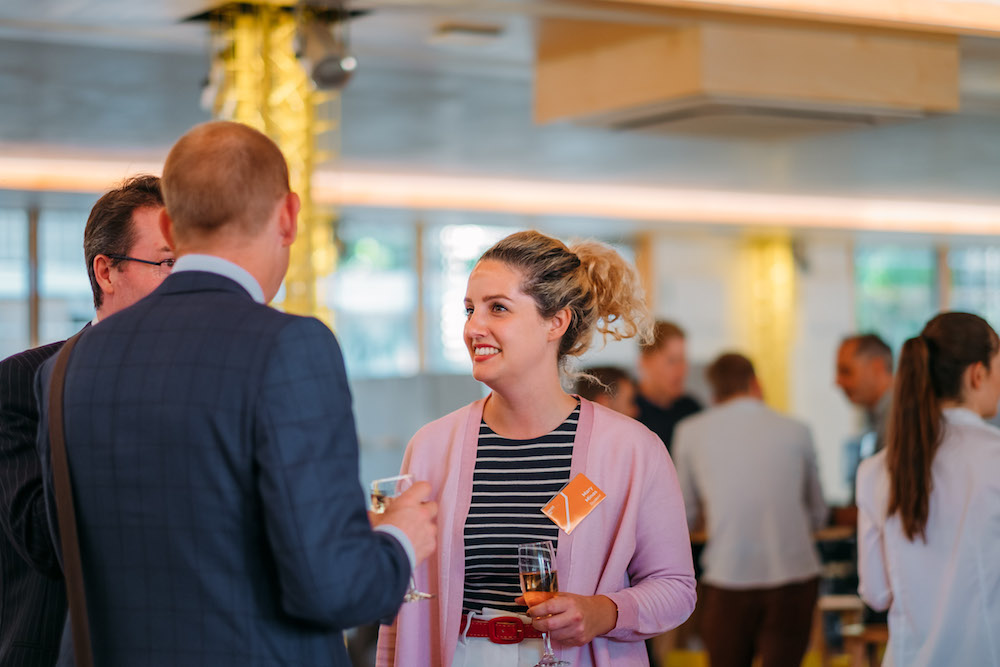 Most recently, Mary produced a short film supported by Screen Australia with Australian/ Iranian writer/director Nora Niasari. Waterfall premiered at Melbourne International Film Festival this August. It tells the story of a family whose road trip detours when fourteen-year-old Zahra cannot come to terms with her mother's new fiancé.
Mary's films have received great reception from audiences at festivals and beyond given their capacity to provoke thought and incite action. However, for Mary – her journey didn't stop at just films. Wanting to take things one step further, she decided to take on a new challenge and extend herself beyond the world of cinema
"I felt that I could create change in new and different ways through the startup ecosystem. I wanted to look at challenging the ways that we do things, either within film or elsewhere. It's interesting because being at the Wade I'm using my film skills in my current projects and integrate them with newfound skills that I'm learning along the way."
Since joining The University of Melbourne's Master of Entrepreneurship, Mary's interests have been with the wellness movement where she's been embarking on projects that call on her ability to create experiences both visually and tangibly. The result takes the form of a day spa for the modern person, aptly titled Sense of Self (S.O.S).
"S.O.S is a self-activated experience that integrates bathing, body treatments and mindfulness practices. We aim to create a journey for people by prioritizing what people value most, being the environment that they're in and the experience – it's modelled as a more regular model rather than an every now and then luxury."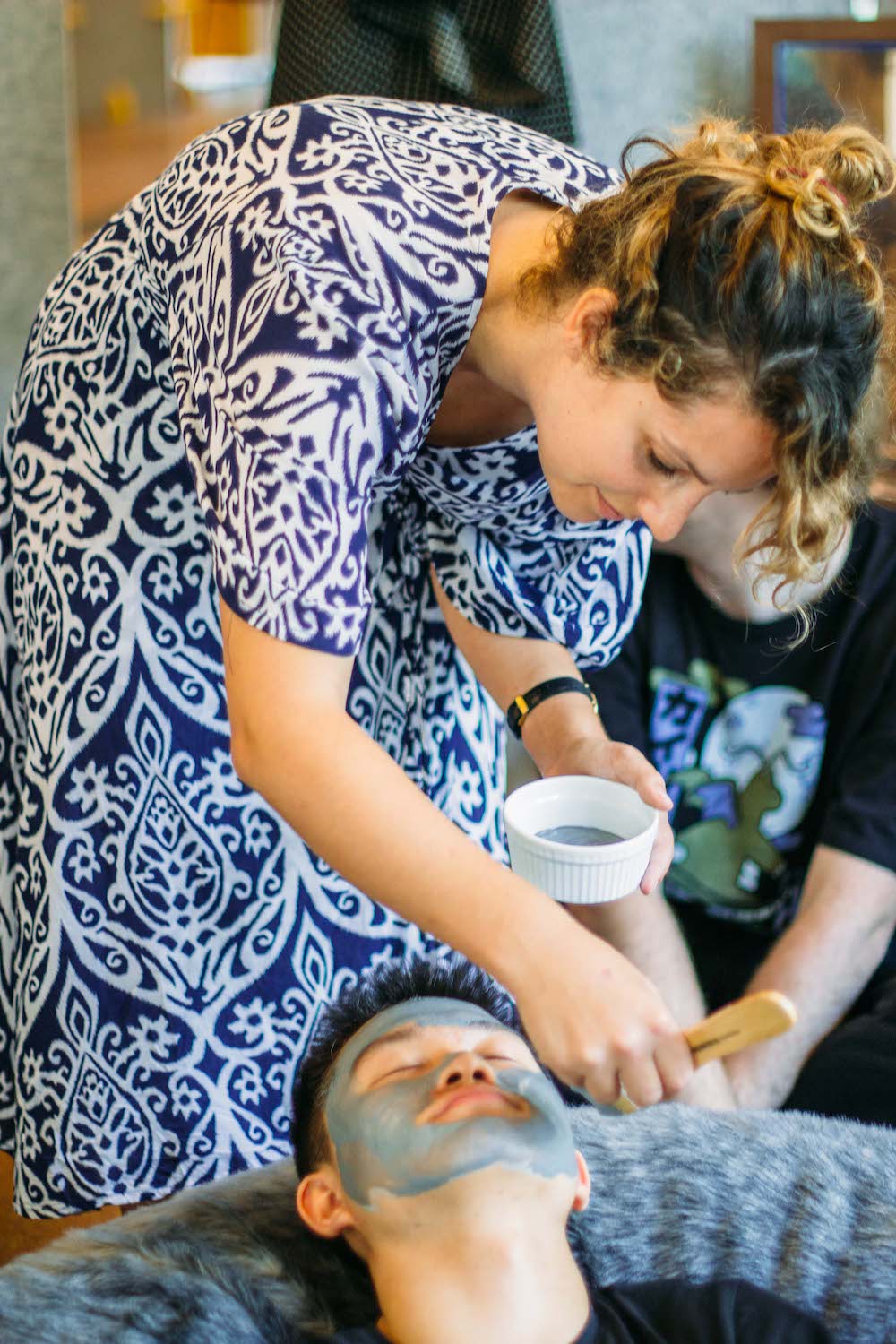 She's worked closely with Corrs Chambers Westgarth to get S.O.S where it is today, whether it be customer validation, prototyping or research. Mary is the 2017 Corrs Chambers Westgarth Scholarship Recipient.
"Corrs have been really generous in supporting me this year and sharing their expertise. I've been working with them on ethnographic research for S.O.S and they've been fantastic in not only providing an avenue for me to start to understand different customer statements but to validate the problem and make sure we're going down the right path."
As part of building up her idea, Mary set up a prototype at the Wade. Complete with a place for mindfulness surrounded by lush greenery and calming artworks as well as the option to have a facial, the 'Wellness Corner' was all about creating a multi-sensory experience.
"We wanted to activate all of the senses for people and provide a way to tap into the present. The response from participants was fantastic."
Beyond the Wade, Mary is taking S.O.S to the real world. In the age of connectedness and constant interaction, switching off is becoming increasingly difficult, however thanks to Mary and her team there'll soon be an approachable place to visit and learn to unplug.
For more info on Sense Of Self, check out their website or to keep up with Mary on the SOS Instagram.
Article written by Lucy Miller.
–
Wade Institute of Entrepreneurship is a leading centre for entrepreneurial education. We deliver programs to accelerate learning, creation and connection.