Growing up around financial strain, an estranged relationship with a parent and battles with mental health, Leanora Collett is the living and breathing example of resilience.
Her journey took her from a tin house on a hill in a small town in northern New South Wales to building a business that has her more optimistic and driven than ever before!
When asked what drives her, Leanora's answer was unwavering.
"I've always wanted better than what I started with – and I think anyone who has ever felt like that has the potential to set themselves on a different trajectory."
Now, just months away from completing the University of Melbourne's Master of Entrepreneurship, Leanora looked back on her journey to share eight lessons that saw her become her into a strong independent woman building a future for herself of which she has full ownership.
1. Opportunities won't find you, go and find them
Leanora's mother raised her three daughters with one key outcome in mind – to educate them and encourage them to take every opportunity to learn.
"Financially, it was really difficult growing up, but one of the best things that my mum did was put the money that we did have into education. This has always driven me to achieve and I've been a high achiever because of it. I was also supported by the Smith Family with the Learning for Life scholarship since I was 10 years old."
2. You never know your limits until you push yourself
"When it came to secondary education, we were helped along by government grants to get me to a private school in Murwillumbah, close by to where I lived. When I entered in year 11, I was ranked 3rd at by old school and 26th in my new cohort. By the time I graduated I finished up as 9th and pushed myself really hard to do well get into uni."
Leanora later graduated from the University of New South Wales with a Bachelor of Media (Communications and Journalism).
3. Listen to yourself – mental health is everything
After taking six months off to travel, explore the world and spend some time with her father in the States post-graduation, Leanora spent a year and a half working in Media as a journalist and content manager for Eat Drink Play.
"The job was essentially two-part time jobs merged into one, and I grew to absolutely hate it and become acutely depressed. The second job was for a ticketing company and was something that I had never been interested it. But I was so desperate for the money at the time that I did it. The weight of the two and the lack of the journalism work I was interested in meant that I was becoming increasingly depressed. I knew it was time for a change."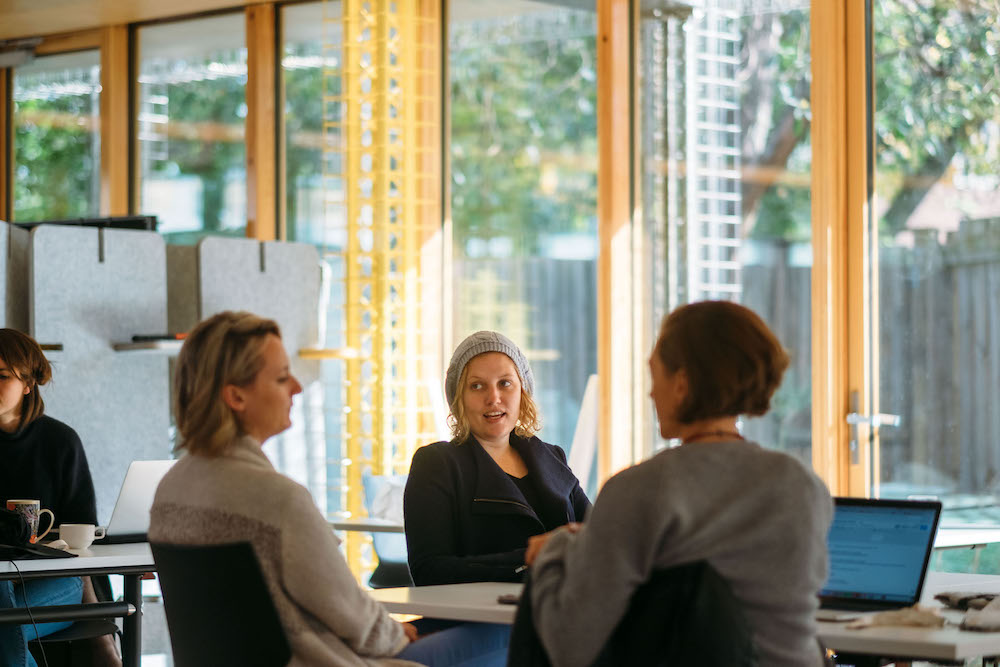 4. Time spent on nurturing your mind is time well spent
Leanora took a year to re-gain her mental health, an important step in her journey. During this time, she realised that she had ideas with real business potential and that acting on them instead of dreaming about them was a step towards a healthier and stronger life.
"My goal was to find happiness and pull myself out of this depression. None of my family have any background in business, so I took it upon myself to search business degrees, MBAs, the term entrepreneurship and then eventually found the Wade Institute of Entrepreneurship and their 3 Day Startup program. I didn't know what it would lead to, but I just knew that I needed to try it."
5. When you know, you know
Within an hour of being in the startup boot camp, Leanora knew this was the ticket to happiness, "3DS made me realise that this is exactly what I wanted to do. I then put all my work and energy into Wade and I was convinced that if I did this it would be my pathway to happiness."
Leanora then enrolled into the Master of Entrepreneurship to dedicate 2017 to her explore her new calling to the fullest, "I moved here with my partner, James, the week before the Masters started and I haven't looked back. It has changed my life."
6. Find an environment that fosters happiness and growth
For the first time in 5 years, Leanora's happiness and her professional passions are on the same page. Through the course of the program she's found the intersection of her skills and passion her business, Fussy Foodies.
A meal kit delivery service for people with food intolerances that is coupled with an online video cooking class to take you through the entire cooking process. Currently, 1 in 70 people are coeliac, 1 in 7 people are FODMAP and 1 in 4 people have diabetes among other health conditions. Leanora is on a journey to serve this market better options and improve their quality of life.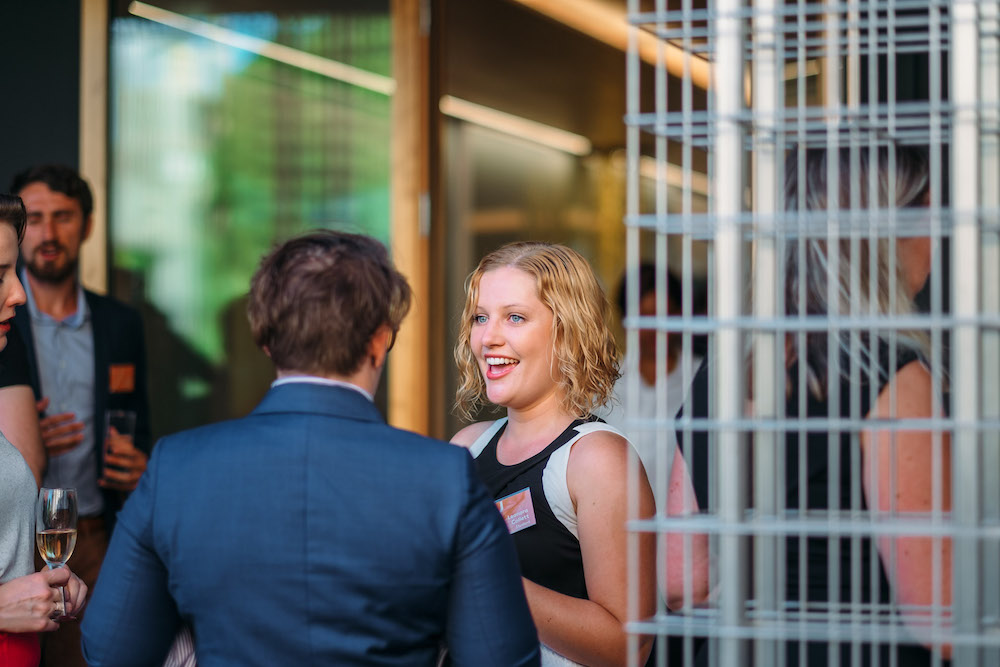 7. Embrace advice
Taking on this task is no mean feat, and Leanora has been hard at work conducting customer and market research.
"Instead of trying to learn everything that I can about FODMAP on my own, I called up a dietician who I'd never met before and explained to her what I was doing. She thought my idea was fantastic and put me into contact with a FODMAP Chef in the area. We've been discussing the potential to partner over this and work together to find a real solution."
From an idea that started as one thing, Leanora is proud of how it continues to evolve the more she learns – every customer has an impact on shaping the business.
8. Enjoy the excitement of reaching goals
"I'm so excited about where this could go. I'm experiencing such happiness working on this project in this crazy pressure cooker environment, so I can only imagine how much happiness it will bring my next year [after graduating] when I have my whole day to dedicate to working on this venture."
Leanora has come a long from the tin house on a hill at Mooball to building a life that gets her jumping out of bed in the morning. Not only is Fussy Foodies aiding the day-to-day lives of those with dietary obstacles, but her openness about her struggles with mental health and hardships and how to deal with them go to show a strength in character and resilience.
"A lot of people don't talk about it, but it's a part of my story and there's a strength in that – it's led me here today."
To learn more about Leanora's entrepreneurial journey, visit her blog.
Article written by Lucy Miller.
–
Wade Institute of Entrepreneurship is a leading centre for entrepreneurial education. We deliver programs to accelerate learning, creation and connection.