When it comes to entrepreneurship, inspiration can strike at any time. For some, this comes after years of professional experience. For some, this comes from the search for a career that encompasses flexibility, creativity and innovation.
For Keely Malady, a student of the Master of Entrepreneurship, inspiration came after 7 years of professional life, and when the opportunity arose to face a new challenge, a 3 Day Startup Bootcamp, Keely rolled up her sleeves and leapt in.
We sat down with Keely to get into the nitty gritty of how coming into Entrepreneurship after a professional life helped her solve real-world problems.
Brush off those skills you didn't think would come in handy
After years of study and work in architecture firms, then finally becoming a registered architect, Keely decided that there was something else out there for her.
She craved something with a little more flexibility and ingenuity, like the architecture that she had studied at uni, and yearned for the passion that helped her jump out of bed in the morning. When Keely decided to take time off work, a belated 'gap year' to focus her efforts on a different kind of project, the 3 Day Startup program seemed like a good place to start.
"It was all on a whim, but I'm so glad that I did it. 3DS really made clear to me I already had a lot of the experiences and skills needed for entrepreneurship, but I wasn't so sure how to apply them in a innovative business context."
Keely came into 3DS with a problem that she had experienced first-hand; what to do when you're a professional with years of accumulated experience seeking a career change. Within two hours, a team had formed around the idea and work was underway to find a tangible solution.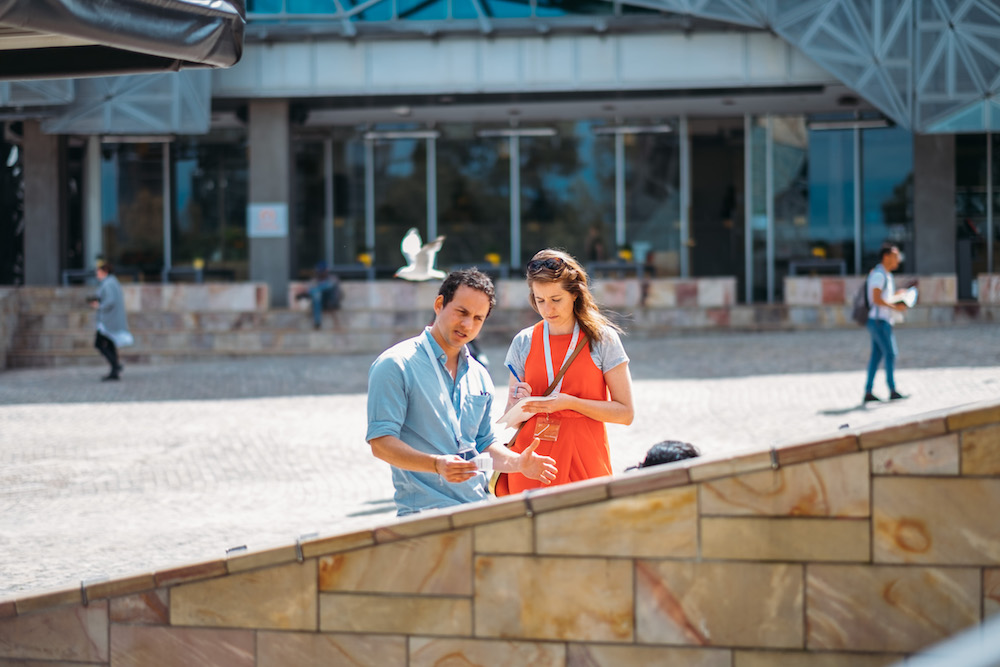 "We spent the weekend validating how you'd build a platform around the problem, whether it's enabling work experience immersions for adults or just opening minds to the possibilities of trying something new."
"It was an amazing experience pitching it and working with such a great team of really committed and interesting people. In the end we couldn't quite tweak it to work on the revenue side. However, I solved my own problem in rethinking my own future career path. You just have to keep your eyes open to be able to see opportunities like this coming your way."
She likened her architecture experience with essential skills needed to launch a startup. "I've worked for a few different small to medium architecture firms and they're all trying to do the same things that entrepreneurs are trying to do with startups. Grow new business, be creative and ideate different problems and get to the best solution for the various stakeholders involved – they just call it something different."
The revelations that the 3DS brought about for Keely inspired her to take her ideas even further, and apply for the Master of Entrepreneurship.
Finding your tribe changes everything
Keely had long been interested in entrepreneurship. When disillusionment with her job began to settle in, she began exploring what else was out there by interviewing small business people from around Melbourne and writing about them on her blog, Small Talk & Co.
"I interviewed entrepreneurs for the blog and we spoke about their passions, desires and what they valued. I wanted to know what made them take the leap, which is a bit of a theme for me!"
With this leap in mind, Keely began the search for like-minded people at 3DS, and from there a new 'tribe' began to form. "I'm so grateful for the experience of team formation at 3DS, it really wouldn't have been the same without them, all the challenges and triumphs!"
"Not long after I wrote a lengthy thank you to my new tribe – this group of people who don't always agree with but whose unique set of skills, experience, dreams and ambition, explode with potential to innovate. A tribe is a group of individuals whose sum is greater than their parts."
This search continued into the Masters year, bringing together equally as passionate people who bounce off each other with ideas, advice and feedback. A very important addition to Keely's new tribe is her fellow student-come-business partner, Freya.
"Freya and I have been working very consistently at a high rate this year to get our ideas off the ground. We met early on in the course and found not only did we work well together, but we held similar ambitions for the year and perhaps most importantly, aligned on the big picture values."
"We work together, study together and we even travelled together during the break – but we can still talk to each other too. The diversity at Wade is pretty amazing, we've made life-long friendships with people that we never would have met otherwise."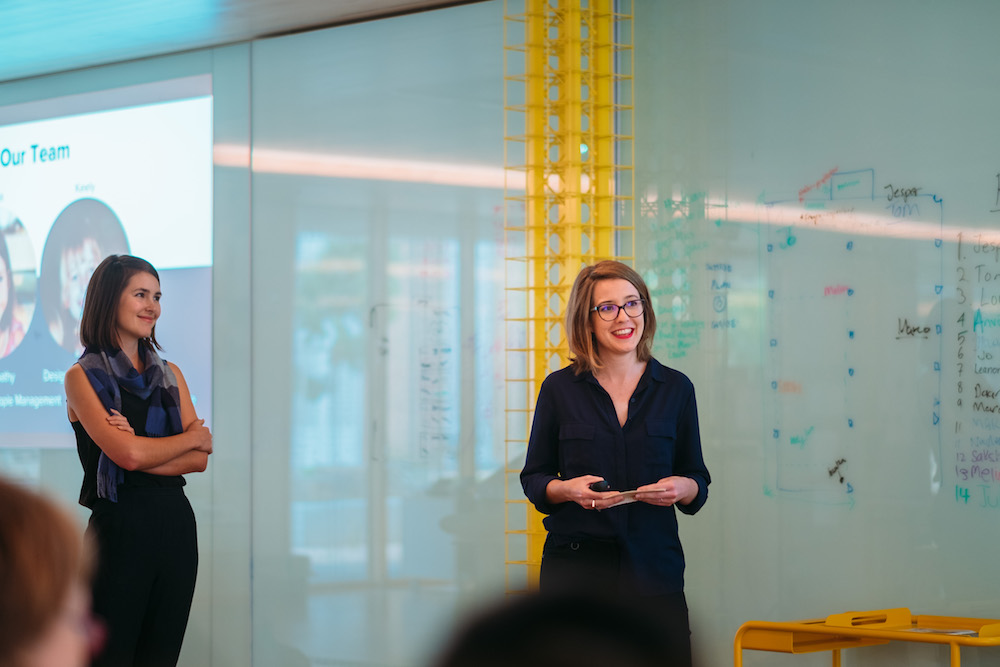 Keep your eyes open and your mind ready
Now, over halfway through the year Keely's focus lies in the Eat Play Lunch venture with Freya. Eat Play Lunch delivers healthy lunchboxes direct to schools – an idea that simultaneously has ambitions to prevent health problems related to childhood obesity, right down to smaller scale issues like working families time constraints and fussy eaters.
"It started out as a workshop, with the two of us and a thousand ideas. This is the one that stuck in terms of meeting a customer need and being small enough to test feasibility in a year. It got really tangible really fast, starting out with the garage project, then validating our assumptions by 'getting out of the building'."
"We did things like talking to people at AusKick sessions on Saturday mornings and trying to get down to the crux of the problem for parents, kids and schools. We spent a semester validating the problem and working out that it's worth pursuing."
For Keely, this experience has been about being flexible and adaptable to make the most of the opportunities available throughout the year. "It's about resilience, and taking what you know and progressing on it, often in new fields of enterprise. Taking that leap is a weird feeling, but something that you just have to embrace."
Keely and Freya have come a long way in a short time with Eat Play Lunch. They have recently signed on with the kitchen team at Ormond College [home to Wade Institute] to use the facilities to start providing school lunchboxes to local inner Melbourne primary schools.
Looking to the future, Keely and Freya have applied for a City of Melbourne Startup Grant with the hope of streamlining of potential operations once they graduate at this year. Head to their website for more info on the project.
Article written by Lucy Miller.
–
Wade Institute of Entrepreneurship is a leading centre for entrepreneurial education. We deliver programs to accelerate learning, creation and connection.