Entrepreneurs come from all different backgrounds, from business school graduates to trained doctors, engineers, architects, artists and beyond.
Joanna Yan is proof that there are no limits to what an entrepreneur can do or where they've come from – taking her background in clinical medicine and family infused passion for herbal remedies and applying it to a current consumer problem.
Joanna shared insightful tips for taking a concept from promising to building.
Follow your instincts
Driven by a lifelong desire to start a business of her own and equipped with a degree in Radiation Therapy from the University of Otago, Joanna Yan took the plunge and moved to Melbourne to embark on her entrepreneurial endeavour. Joanna comes from a long line of traditional Chinese medicine doctors, which sparked an appreciation for the power of natural medicine.
"My family history and my involvement in the medical field really heightened my passion to bridge the gap between the conventional and alternative therapies. Really, I wanted to do something that will make a positive impact not just within my family but that can be passed down to future generations."
Like every good entrepreneur, Joanna started with an incredibly supportive network – her family.
"My parents encouraged me to study the academic underpinnings of how to run a business. I started searching business courses online and the first thing that popped up was the Wade Institute of Entrepreneurship. I watched their video and when they talked about commercializing and innovating science, I knew it was going to be a good fit for me."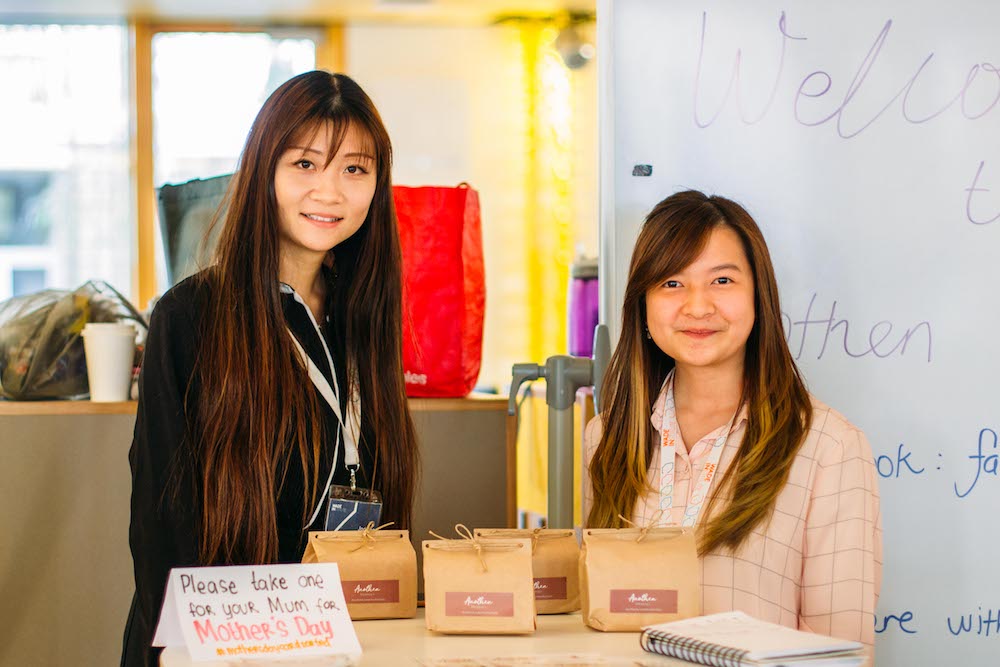 Work with what you know
Since leaping into the Master of Entrepreneurship, Joanna has applied her idea of a herbal remedy business to a real-world problem, developing a tea made from Chinese herbs and traditional recipes for breast-feeding women that helps with lactation. Her business partner, Melissa, is also a Master of Entrepreneurship student.
"Melissa and I were drawn to each other because of our shared values. She initially come in wanting to do something in the social enterprise sphere, and was very enthusiastic about health and wellbeing. Our mutual goals to do something positive to change people's lives has inspired this project."
"It's worked out really well because we complement each other's skills – Melissa was an accounting and economics major in her undergrad and is a 3rd generation entrepreneur, so the business side of things is sorted. I bring to the table the long lineage of traditional Chinese medicine and my knowledge in radiation therapy and clinical medicine."
Never underestimate the power of one conversation
It's no secret that when it comes to entrepreneurship, networking is key. Between living on campus at Ormond College and meeting influential industry players in class, Joanna and Melissa have been busy getting the word out there to a huge range of incredibly responsive people beyond the herbal tea and medical industries.
"I was working on an assignment that required me to interview the founder of a start-up who had launched a business within the past 5 years. My teacher, Marcus Powe, set me up with an entrepreneur, Ethan Glessich, who launched Kognitive in 2012."
"At first, I thought the interview would just be a great conversation with someone in a totally different industry to me. The morning after I interviewed him, he had called me to ask if I would like to showcase my tea project at one of Kognitive's events."
From a conversation with a neuroscience and consultancy professional, Joanna's venture has now been seen by thousands of prominent businesspeople who attended the event.
Being surrounded by the right people can be an invaluable tool that Joanna has learned can accelerate progress. "People who come from an entrepreneurial background will understand you because they've more than likely been through the same thing. There are so many people out there who want to help you and see you succeed – it's important to find them and reach out."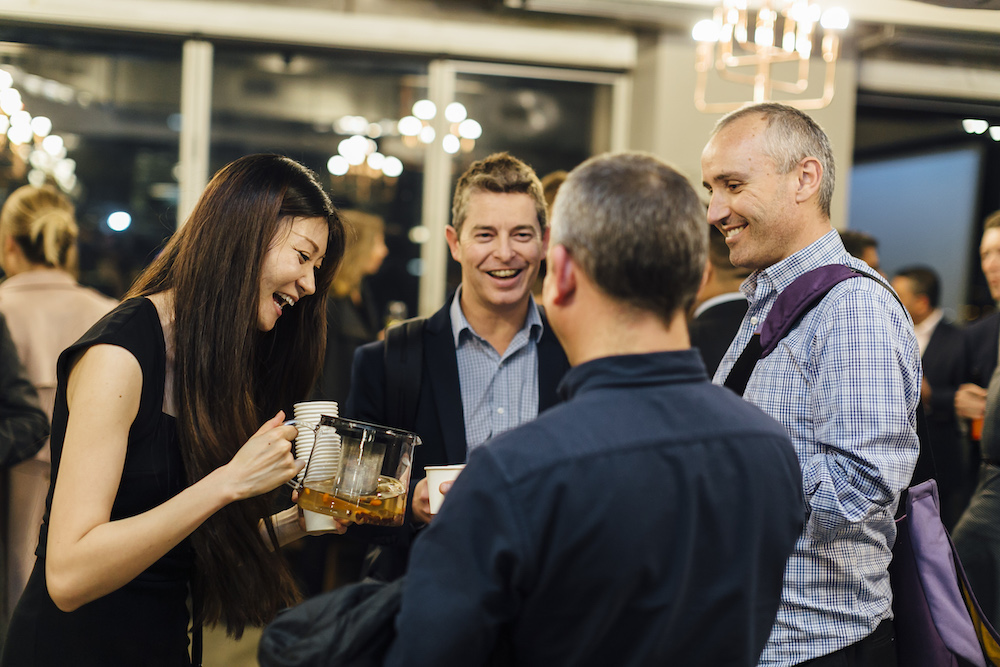 Problems then solutions, not the other way around
Joanna's experience has equipped her with a critical lesson for anyone with entrepreneurial ambitions.
"I came in with the solution of using herbal teas to solve physical issues, however as the year went on I realised that you can't fit a solution to a problem, it has to originate from the problem to have a real impact."
Through using the network of mentors and teachers and going out into the world and seeing what else was happening in the herbal tea industry, Joanna was pointed in the direction of issues surrounding pregnancy and breast-feeding.
"We faced a major challenge to finding our problem early in the validation process. Early in the project we needed to interview pregnant women and mothers with newborn babies, and I struggled to find people given that they were in a totally different orbit to my Melbourne network. Once I started sharing my struggles with people, I was amazed by how many people said, 'oh I know so and so' and picked up the phone or started texting."
"The people surrounding me at Ormond College and Wade Institute were incredible in this respect. The more I started talking to mothers through the validation process, the more I found that it's not the solution that matters most but the problem. That's how I learned to pivot my broad idea to something more specific that would solve a real problem."
For Joanna, this year has been an opportunity to build an idea on solid foundation. Having proven that there's a market for their idea, Joanna and Melissa are now building out the business' infrastructure, continuing R&D and strengthening their network so they can launch more widely following graduation.
Article written by Lucy Miller.
–
Wade Institute of Entrepreneurship is a leading centre for entrepreneurial education. We deliver programs to accelerate learning, creation and connection.