After 15 years of corporate life you might ask yourself, 'Is this what I want my next 15 years to be like?'
For Anvita Bhasin, after 15 years of international corporate experience spanning organisations from Shell Oil to Telstra to NAB, she was craving change, challenges and a spark of creativity. As a single mum who had only known the steady pace of the corporate world, the road from employee to intrapreneurship has been one of excitement, uncertainty, rigour and so much potential!
Anvita shares 5 steps that helped her turn a problem she was facing into her experience of finding a solution for thousands of others facing the same obstacles – employee disillusionment.
1. 'Do' or 'don't', there is no 'maybe'
"I'm a corporate girl through and through – it's all I've known. I get a real buzz out of delivering in project environments, specifically the People part of People, Product, Process and Technology transformations. I got to a point last year where I was ready to challenge myself intellectually and I had to decide whether to continue at NAB."
"I read an article called "Harnessing happiness to build your career" by Frederique Dane and it spoke to me in urging me to do something different. I quit my job and started looking around for practical study options."
It was time for Anvita to move beyond the corporate bubble.
2. Opportunity is hidden in your biggest obstacles
Despite a successful corporate career that gave her the kind of work she enjoyed, 15 years of corporate experience gave her an insight that left her wanting more.
"I kept coming back to the fact that throughout my 15 years, no matter what the job title or how much money people earned, I was seeing frustrated employees. There was something amiss in the culture that traditional HR practices weren't looking at, and I wanted to do something about it."
Anvita wanted to use her experience in various roles around people transformation, and most recently as a customer experience lead at NAB, to address this issue. She wanted to experiment with models and validation in the "real world", and one thing was for sure – this next phase had to be hands on.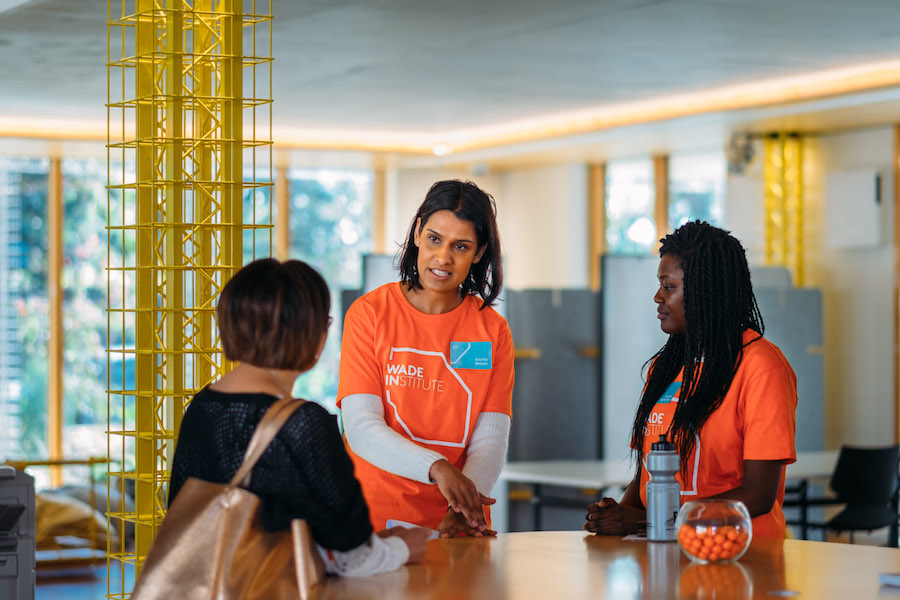 3. Change your environment, change your life
Eager to immerse herself into this new unknown pathway, Anvita enrolled into the University of Melbourne's Master of Entrepreneurship.
"I call this my year of experimentation. I'm meeting so many new people I would never have met in a corporate setting. I've been introduced to Robert Draffin and Sue Clark from the Victorian College of the Arts, who conducted workshops with us, to help us get to know who we are as Entrepreneurs and what drives us."
"They put me in touch with Dr Emma O'Brien from the Royal Melbourne Hospital, who runs a music therapy program in cancer services, palliative care and neurology. What's so great about experiences like this is that they open up my world to new ways of thinking.".
4. Take some time to experiment
For Anvita, this year is her time to be open to possibilities and recognise that success requires hard work and the resilience to overcome repeated obstacles. She came into the program with her idea to solve employee disillusionment.
As a part-time student [completed over two years], she's now working through a series of tests, research projects and pragmatic approaches to finding a viable solution.
"I want to take a minimum viable product to go and test in an organisation like NAB. Currently, I'm looking at workplace stress and anxiety in the context of neuro-science and neuro-psychiatry, which has captured the public's imagination. I'm trying to determine whether this hype (appropriately termed "neurohype") is real and if this is my answer to working with individuals in the workplace."
5. Being hands on isn't easy, but good things come from it.
It doesn't stop there – Anvita is determined to use this hiatus from the corporate bubble to create impactful and tangible change.
"My goal is to develop a solution that's going to create a less stressful work environment. You can't control what goes on in an employee's life once they leave the office. Rather, it's about employees being sufficiently engaged and resilient with their work that fosters sustained change."
Almost halfway through the Master of Entrepreneurship, Anvita is showing no signs of slowing down. Stepping out of her comfort zone has accelerated her passion and eagerness to connect back into the Corporate world to solve this problem. She's busy researching, validating and making powerful connections, on the epic journey to bring her ideas to life.
Article written by Lucy Miller.
–
Wade Institute of Entrepreneurship is a leading centre for entrepreneurial education. We deliver programs to accelerate learning, creation and connection.