This article was originally published in Newsroom, by the Faculty of Business and Economics, The University of Melbourne.
An Indonesian entrepreneur's Australian journey.
On May 23, 2016, Indonesian President Jokowi was opening the Indonesian Young Entrepreneurs Association Jamboree in Bandung with an important message to the crowd, "dare to compete."  According to the President, Indonesia's young and budding entrepreneurs have passion but they may lack the courage or skills to act.
A few hours away in Melbourne, Indonesian student, Fiyona Alidjurnawan, was doing just that. Like many young would-be entrepreneurs, Alidjurnawan wasn't sure whether or not to make the leap into entrepreneurship, but knew to act on her dreams she needed to develop her skill base first. "Like the saying goes, you need to have wings before you can fly" she laughs.
Alidjurnawan was part of the inaugural Master of Entrepreneurship cohort at the University of Melbourne and agrees with the President that Indonesia is ready for start-up success: "I was recently reading about the similarities between the Indonesia now and China in 2008 (in terms of entrepreneurship). With the 4th largest population in the world, Indonesia is a huge investment opportunity for start-ups". We sat down with Alidjurnawan to find out about her experience, next steps and that 'Friday Feeling'.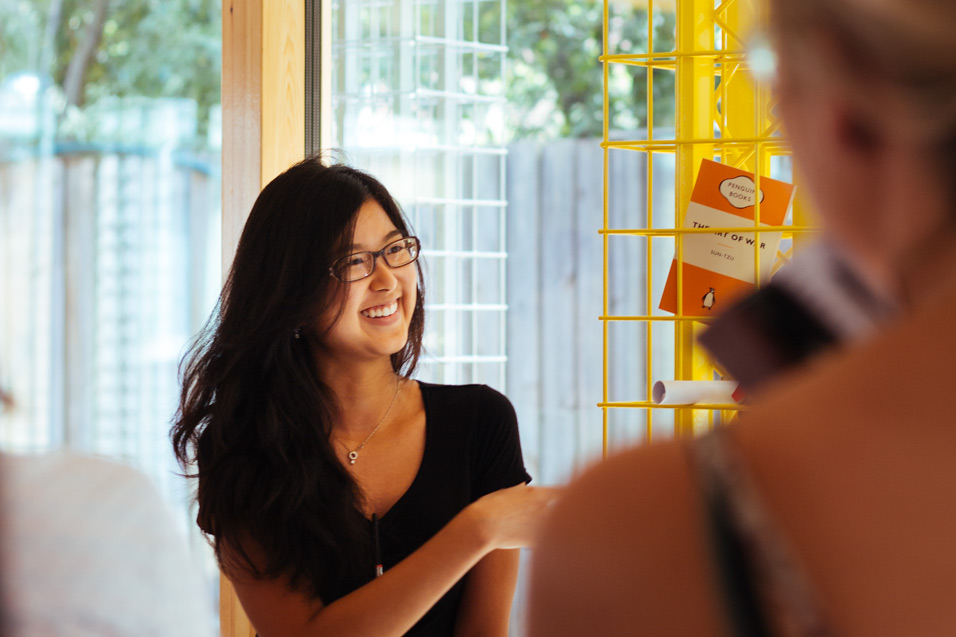 A lot of people think Entrepreneurs are from the tech or Engineering sectors, but you're coming at it from a completely different angle aren't you?
Yes, I LOVE fashion and styling as you can see from my Instagram (@fiyonana), but I've always wanted to be an entrepreneur. My mom is a fashion designer so I guess I learnt to love fashion from her and I still work as a free-lance fashion journalist. When it came to entrepreneurship, I wanted to continue my passion for fashion. So you're right, I wasn't sure if the Master of Entrepreneurship would suit someone like me.
During my final year of studying fashion and textile merchandising I completed a project on "Creating a Successful Fashion Business Model in Indonesia". After interviewing a few executives on the topic, I realized how the market is changing so fast, while most of the businesses in Indonesia remain traditional. I knew I had to learn what I lacked, I'm just lucky The University of Melbourne started an entrepreneurship degree just when I was looking.
The Master of Entrepreneurship is taught at the Wade Institute on the grounds of the University of Melbourne's Ormond College. So I went along to their Open Day to see if it was the right fit for me. After speaking with the team there I loved the practical curriculum and the really strong connection that the Wade Institute has with mentors and leading entrepreneurs from so many different industries in Australia. I think what sealed the deal for me was speaking with the Wade Institute General Manager, Georgia MacDonald, who is really supportive of encouraging more female entrepreneurs.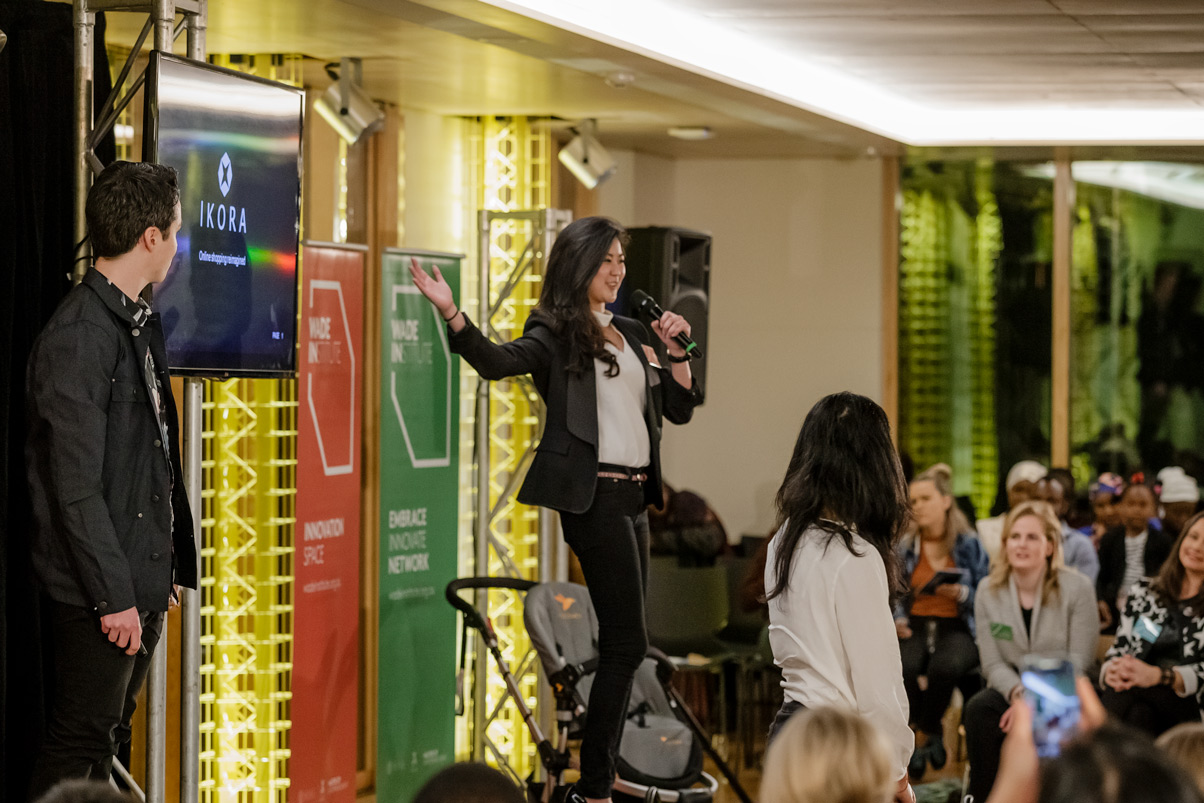 What were some of the highlights of the degree for you?  
I have to say the highlight of my experience was the "Friday Feels", which is a weekly session we ran which came of a subject called 'The Entrepreneur Within'. In the subject you are taught to be self-aware regarding what kind of Entrepreneur you want to become.
It involved questioning your ethics and morals while sharing your hopes and dreams for the future. It became a very intimate Friday for me, where the people I just met that year would learn more about me then my best friend. I must say after the Friday Feels, the cohort felt more of like a family than a class.
An important lesson for entrepreneurs is learning from failure. In the Master of Entrepreneurship each student creates their own start-up, but you decided not to pursue yours. Why was that?  
I was working on a start-up called Ikora, an innovative online marketplace that combines social media and e-commerce. But the more I thought about it, I wasn't aligned with the purpose of the company, the same way my co-founders were. Ikora's goal was to increase consumption from customers to become profitable and profit is the key goal of many start-ups.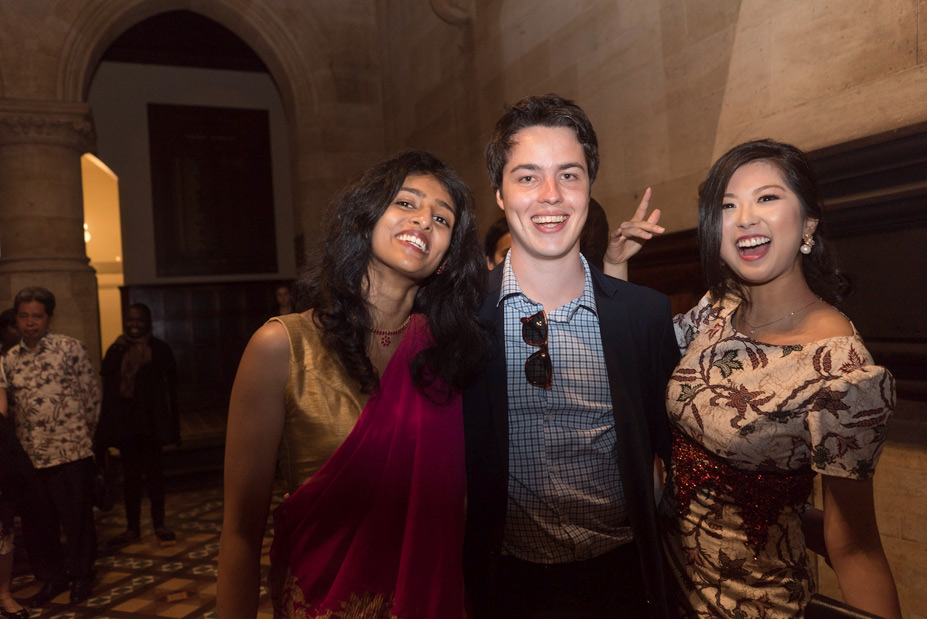 Congratulations on completing the Master of Entrepreneurship! What are your future plans?
Thank you! It's safe to say that it's the best decision I've made to date. I've just returned to Indonesia so my plan this year is to maximize my impact in Indonesia's entrepreneur and startup ecosystem and help them reach full potential. I think Indonesian people have an entrepreneurial mind-set however the majority are often not familiar with the concepts or jargon, especially around the venture capital world.
To my knowledge there isn't a degree like the Master of Entrepreneurship in Indonesia and while I think there has been a lot of development in the start-up scene here, Indonesia still needs time before the majority of population understands entrepreneurship. I really hope to share a lot of the knowledge I've gained as well as look toward creating my own start-up soon.
In 2015 President Widodo created a non-ministerial department for the Creative Economy, Bekraf (Badan Economy Kreatif Indonesia). It is responsible for the development of 16 subsectors, which includes fashion, architecture, music, culinary, writing, art, and more. My plan for 2017 is to help this department in the fashion sub-sector, with my background in fashion and new skills entrepreneurship.
–
Wade Institute of Entrepreneurship is a leading centre for entrepreneurial education. We deliver programs to accelerate learning, creation and connection.