From Silicon Valley in the middle of the dot-com bubble and a PhD in Commercialising Innovation to a career in multi-nationals and co-founding several successful businesses, Professor at The University of Melbourne, Colin McLeod, knows the mechanics of good business.
Colin never planned to have such a rich and varied career "I've always thought you do work that you find stimulating, with people you find engaging, and the thought of going to work gets you out of bed in the morning. You try to do it to the best of your ability, work hard, work smart, and appealing things keep turning up," says Colin.
Born from his love of business and fostering talent, Colin is now Program Director for The University of Melbourne's Master of Entrepreneurship. He wants to create more capable and strategic founders that have a chance to not only survive but also thrive. However, he sees some myths about the entrepreneurial process that are holding back this growth.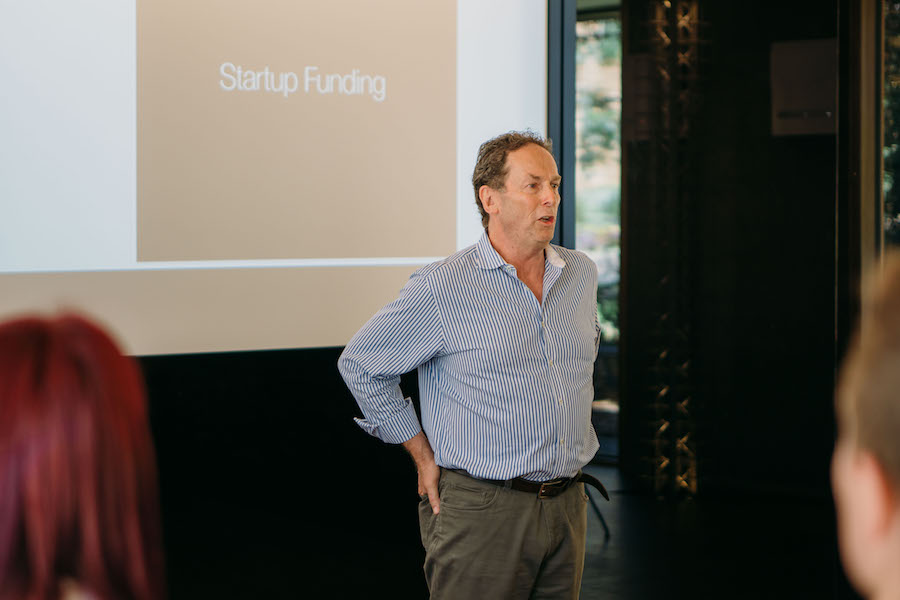 1. Entrepreneurship is a teachable set of skills
The evidence that entrepreneurship can be taught is overwhelming. Having worked with, advised, and held Directorships of start-ups dating back to the early 90's, Colin knows that studying entrepreneurship improves the likelihood of success.
While in Silicon Valley during the 90s, he saw that a business needs to be built on more than just funding "I was in Silicon Valley when Amazon, Google, and Apple were getting started. No one understood the internet, but FOMO [Fear Of Missing Out] was driving action. People were getting ridiculous amounts of money for startups that had no more substance than an untested idea. In some cases, people thought if you threw enough money at it, you could make it work. It was a very expensive way to find out that an idea isn't enough."
"If you look at founders of successful businesses, the number who studied entrepreneurship is very high. The number is even higher for those who studied post-graduate entrepreneurship. People ask me 'Will it make me a successful entrepreneur?', But that's like asking will studying medicine make me a good doctor. There are no guarantees, but it'll make you better than you would be without it."
"If you think you're the next Mark Zuckerberg, Steve Jobs or Richard Branson and can do it alone, then go and do it. But the genius of these people isn't the idea, it's the ability to create and build a business to house the idea and commercialise it."
"One of my favourite examples is Drew Houston from Drop Box. File sharing was hardly an original idea – in fact, there were already dozens of file sharing services available at the time that Drop Box launched. But somehow a fresh college graduate created a globally-dominant file sharing platform. His 'secret sauce' wasn't the idea of file sharing, but the learning process he adopted, the way his business model evolved as he learned, and his very rapid realisation that the skills you need to launch a new venture are different to the skills you need to guide that new venture through massive growth."
"The opportunity to learn is a critical part of being an entrepreneur and formal education looks like a good model for a lot of people. At the individual level, the founders of Amazon, Google, Dropbox, Uber, Airbnb, are all college graduates who studied entrepreneurship as part of their formal education."
"At the institutional level, the fact that graduates from Stanford University have created about 50,000 businesses that exist today, employing about 3 million people, and turning over 2.7 trillion dollars looks like a pretty good indicator of entrepreneurship as a teachable/learnable skill."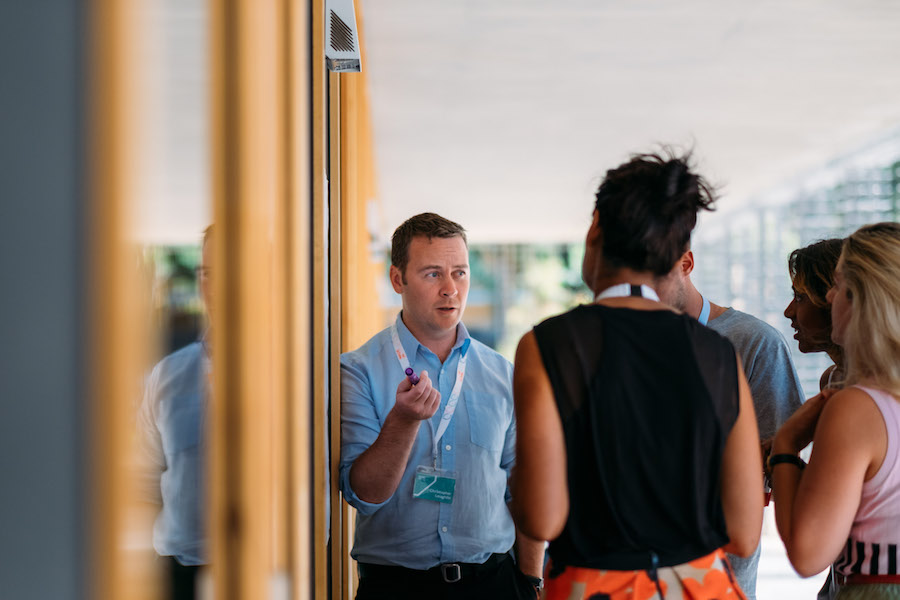 2. Entrepreneurs aren't like most people
When designing The University of Melbourne's Master of Entrepreneurship, Colin knew from years of teaching that the needs and pressures of a founder are simply different to everyone else. Walking into an established organisation as an employee, regardless of your seniority, requires an entirely different mindset, risk profile, and stamina.
"Take people management. As an entrepreneur, you're going to hire the very first person to work for your company – starting from a blank canvas, you have to work out every aspect of what they'll do and how their presence will affect your business. You're not just working out how to fit them into an organisation that already exists – already has policies, processes."
"As well as deciding who works there, you decide the values of the organisation, define what success is, determine what role you and your organisation will play, and what you will stand for in the broader community. You've even got to decide who owns the organisation and what job you want. Unfortunately, most entrepreneurs simply don't have the skills to make these and hundreds of other decisions that go into setting up and growing a business.
For an entrepreneur, it's about more than just the technical skills. "We wanted to design a world-class program for entrepreneurship. You can't do that with 300 students in a lecture theatre. You need small cohorts, a collaborative space like we have here [at Wade Institute of Entrepreneurship], experienced mentors, and a curated program that unlocks an entrepreneur's natural talent."
"We've used the best practices from helpful colleagues at Stanford, Cambridge, and Berkeley, but adapted it to the challenges of the Australian startup world. Tremendous advice and support was given from leading members of the entrepreneurship community, including venture capitalists, incubators and accelerators, peak bodies like LaunchVic and Startup Victoria."
"As well as a regular flow of active entrepreneurs who are eager to pass on insights from their experience. The fact that established organisations like Credit Suisse, Australian Post, and Corrs Chambers Westgarth see our program as a channel to engage with and support emerging entrepreneurs also tells us that we're on the right track."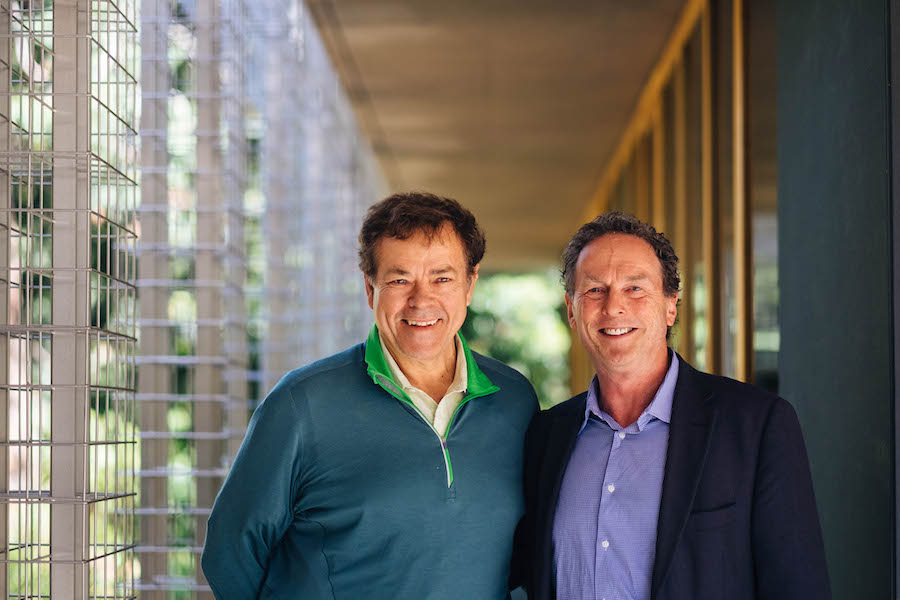 3. Startups don't fail to start; they fail to grow
Being a founder is quite fashionable now. The barriers to entry are low, and there are lots of resources to help you get started, but growing a business is no less difficult than it has ever been.
"People say you've got to start with a solution to a problem. But you've got to start with a solution to a problem that's big enough that someone will do pay you to do something about it. CB Insights [leading US research company] looked at 500 companies and found that 70% failed because the founders admitted they were building a product no one wanted. A good idea simply isn't enough."
"The mortality rate for most businesses is year 3-5 – when they finally close down. A major study led by my close friend, Professor George Foster from the Graduate School of Business at Stanford [pictured above], on behalf of World Economic Forum showed most failed founders didn't know how to do budgets, work with investors, build a brand, negotiate a contract, read a financial statement, or lead people."
"Many don't even know what success looks like for their business, and they had no strategies for dealing with the 'dark moments' that are inevitable in any early stage business – if entrepreneurship was easy, everyone would be successful!"
"People have this mentality of build it and they will come, but you need to build the pathway to market. How will you get your product on the shelf at a retailer? How will you price it? What will your business model be? What are the alternative sources of funds? How do you find your first customers? Are they the right customers if you plan to grow quickly? How do you work out the potential market size?"
"There's a simplicity to the questions, but a complexity to the answer. They're all issues you have to deal with after you come up with an idea."
"The World Economic Forum report showed there's about a 50% chance that a CEO who was a founder will be sacked by their investors within 3 years of accepting venture funding. This is because the skills they had in founding the business weren't the same skills that are needed to scale a business to deal with high growth rates –most entrepreneurs fail badly in dealing with these questions."
After many years of teaching, mentoring, and building businesses, Colin has designed a one-year entrepreneurship program that will give entrepreneurs the skills and connections to maximise their chances of success and build a pathway to growth. He also teaches two subjects in the Master of Entrepreneurship:
Semester one: Creating a Successful Business Model – who you'll partner with, how you'll find people, what resources you'll need, what channels you'll use, what market you'll target, how you create value for your new business.
Semester two: Managing Growth and Pathways to Market – challenges of growth and the ways that both the entrepreneur and the business need to adapt, evolve and grow to create and capitalise on new opportunities.
–
Wade Institute of Entrepreneurship is a leading centre for entrepreneurial education. We deliver programs to accelerate learning, creation and connection.