When Georgia McDonald first joined the Wade Institute of Entrepreneurship team, there was no team – just an idea, funding, and an empty corner of the Ormond College campus. She was one of the first employees and was brought on to help deliver Wade's mission to demonstrate that entrepreneurship can be taught and isn't just for an exclusive few who are 'born with it'.
Two years on and now we have an amazing building, an inaugural cohort of students ready to graduate, and Georgia is the General Manager. So, we sat down with Georgia to understand what she's learned these past two years growing a new generation of self-aware and highly capable entrepreneurs.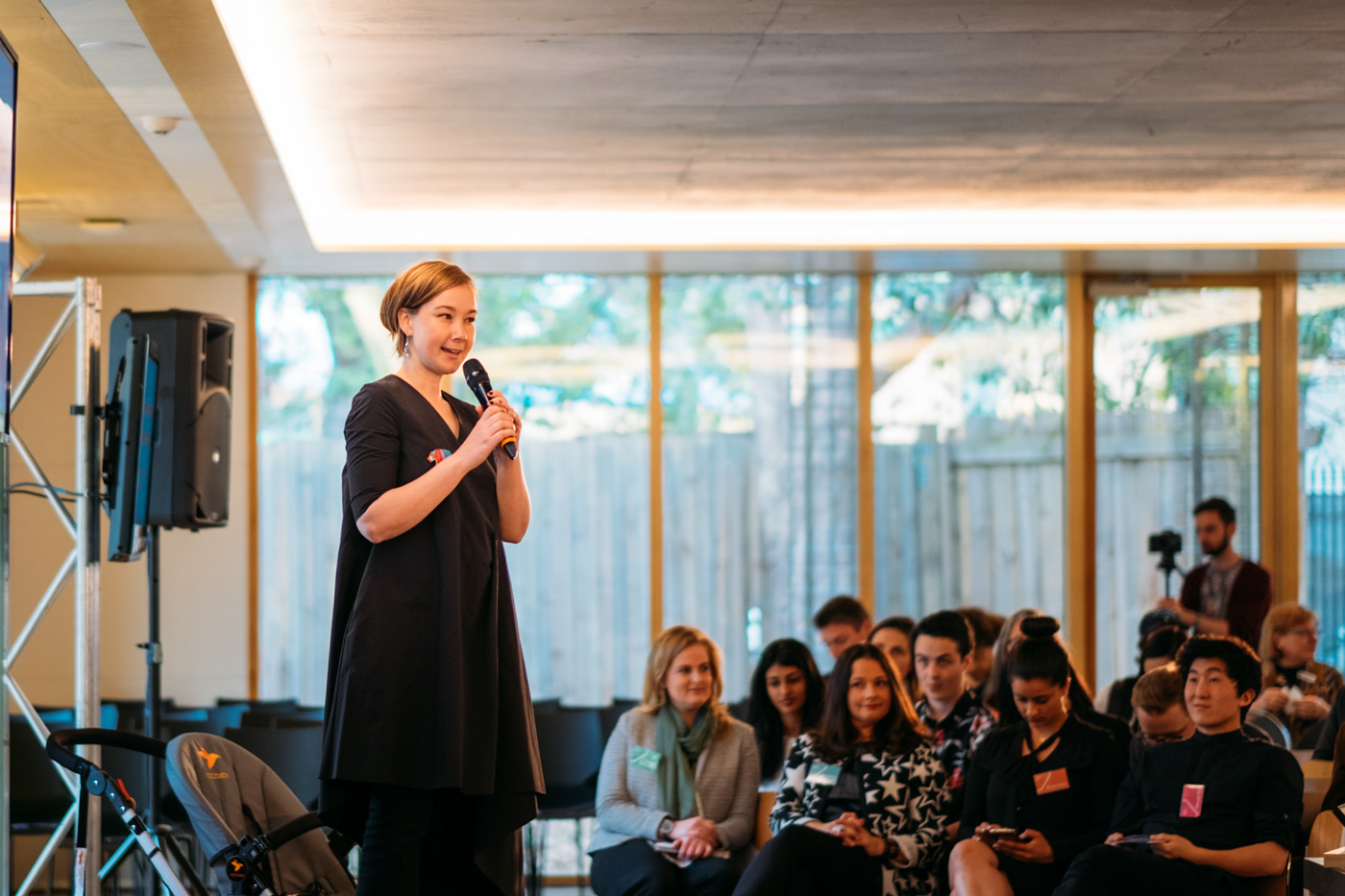 Curiosity and ambiguity are an asset
Being the first employee of a new venture would be intimidating for some, but working in the abstract and unknown is familiar territory for Georgia. She spent the better part of her twenties living all over the world. From six months in Argentina learning to speak Spanish to eight months in Laos running a new tourism business. Georgia loved experiencing new and different people, places, and ideas.
During the same time, she nurtured a love for philosophy which would later prepare her for the world of entrepreneurship – both disciplines are rooted in complex ideas and abstract concepts that require you to understand your present and envisage the future.
This curiosity drew her to the dream job she never knew she could have – finding people who want to create something bigger than themselves and helping them see a vision for how to make it a reality, whether they realise they're capable of it or not.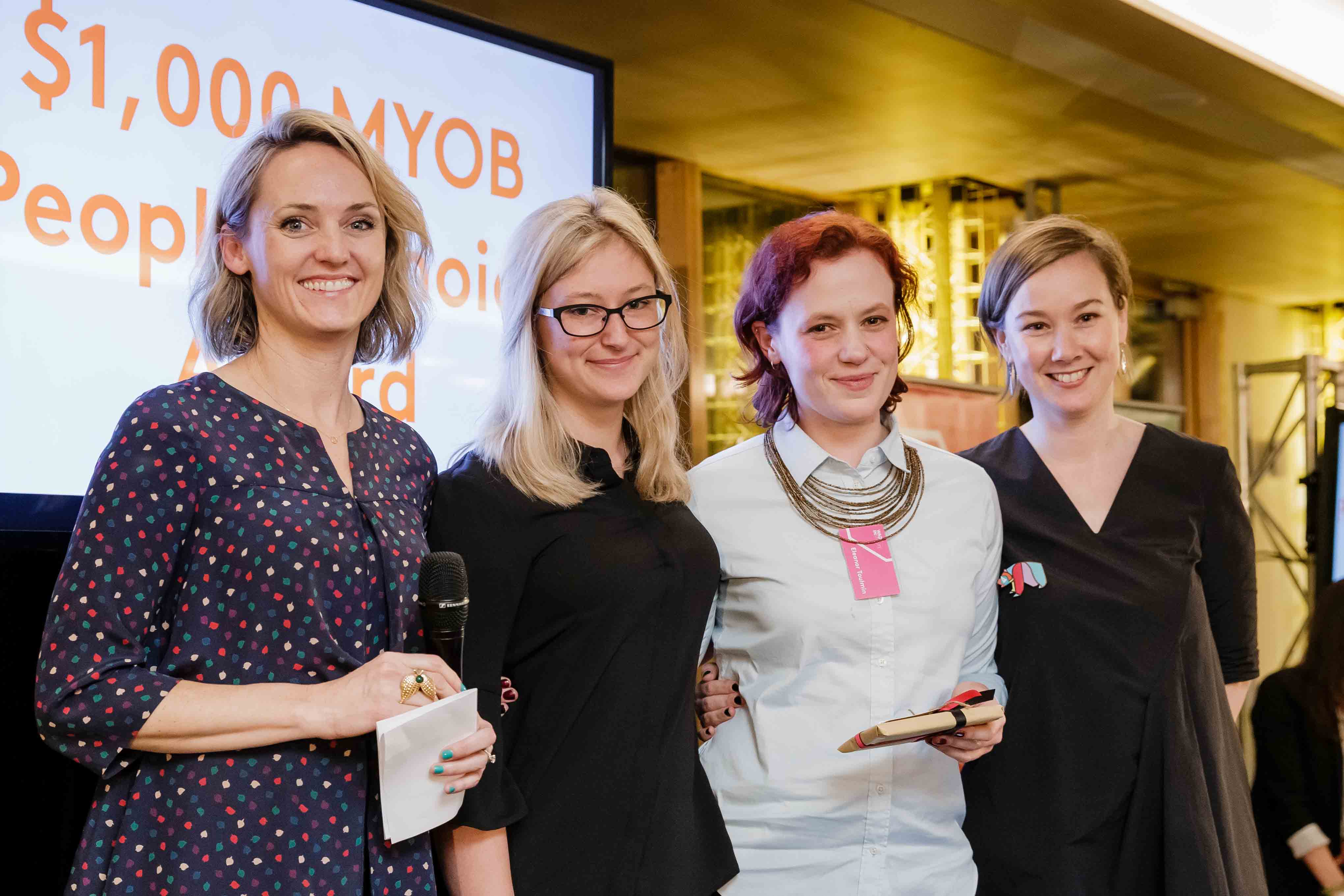 Business can be a force for good

Having worked at the Centre for Ethical Leadership before she joined Wade, Georgia knew the clichéd concept of 'big-bad-businesses' was flawed "I saw how seriously senior leaders from some of Australia's biggest companies took the ethical challenges they came across. They had to balance their responsibility to shareholders, staff, and their customers, and they tried to do their best. I saw the real human faces behind these businesses and understood how important it was to have a strong sense of purpose".
Now working with aspiring entrepreneurs, Georgia works hard to help them develop the same strong sense of why they want to be business owners and what impact their businesses will have on its staff, customers, and communities. "I'm so proud of the choices our students are making. Take Sarah Last (pictured above), she joined Wade without an idea but is now building an AgTech startup, MimicTec, to decrease the stress in chickens in poultry farming to better animal welfare and increase production. It's not a social enterprise, but it undoubtedly has a strong social outcome".
"Then there's Mond Qu, whose custom furniture business Prymari is looking for ways to reduce wastage by incentivising customers to return items back to them to be recycled for future projects. And Rosh Ghadamian, who wants to utilise a growing number of redundant manufacturing resources to make his modular baby prams in Australia, rather that outsourcing overseas. They're all creating commercial businesses that will be profitable while being conscious of their impact on our broader community. Doing good doesn't have to be evangelised and be limited to charities; you can embed it into the DNA of your business".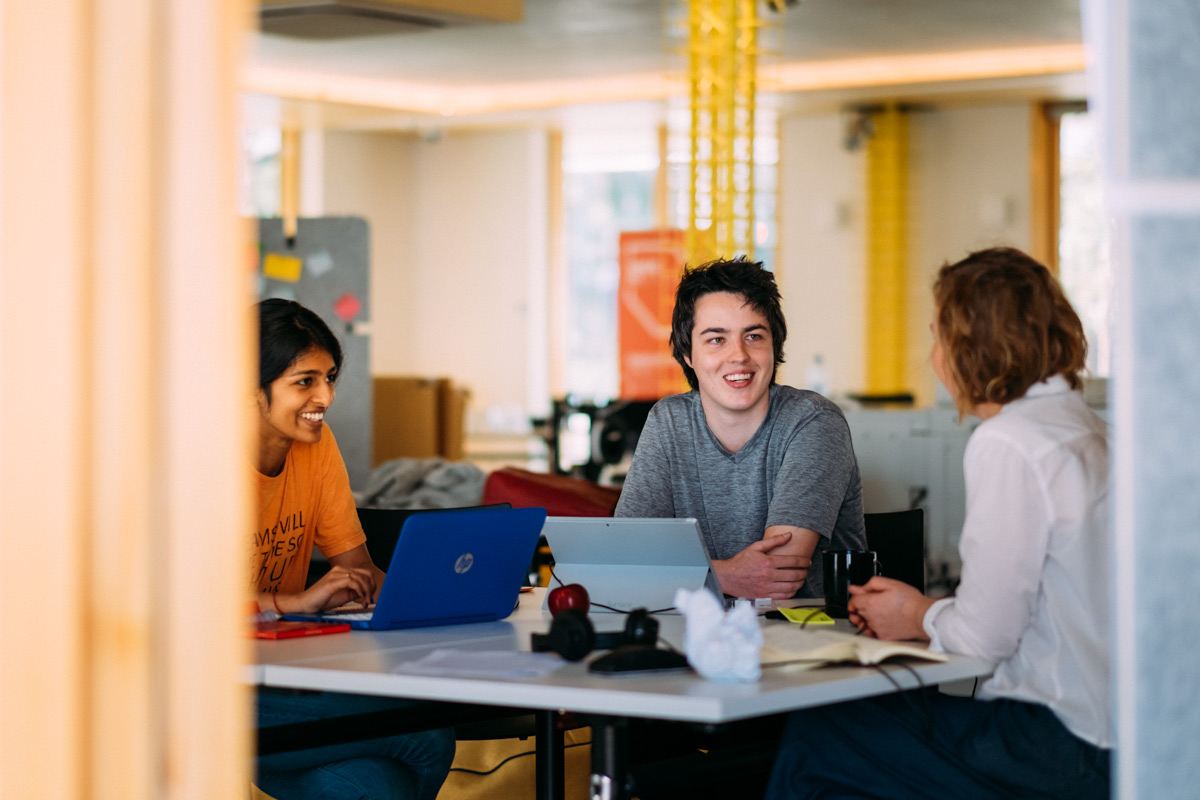 Entrepreneurs need to find their tribe to thrive

When you spend an intensive year with a group of people, day-in-day-out, it's hard not to develop a symbiotic relationship with them. Every student Georgia has worked alongside this year has taught her that we all have what we need right now to make bold leaps of faith.
"Seeing how much our students have changed this year is incredibly satisfying. A couple of months after joining Wade, one of our students, Bindi Raja, told me that she was close to not applying because she didn't think she'd get in. Having coached her throughout the year to overcome the self-doubt and then seeing her win $10,000 at our recent Pitch Competition, with her game-changing HealthTech startup, makes me so proud of her and the work we're doing here".
Throughout this year Georgia has been the students' go-to for honest feedback, a shoulder to cry on, and limitless high-fives. "I think I'm a kind of mum-type. Not the kind who'll clean the dirty dishes for you, but the kind who'll remind you why you're doing what you're doing and help guide the way for you to do it on your own"
"I've found it incredibly satisfying to support our students through their transformation. I remember first meeting them and seeing them set on a certain pathway and, whatever might have happened on that journey, now their trajectory is something they're excited to get out of bed for! And it's totally contagious. I wake up every morning thinking I can't wait to get to work. When you know you've found your tribe, it's a game-changer".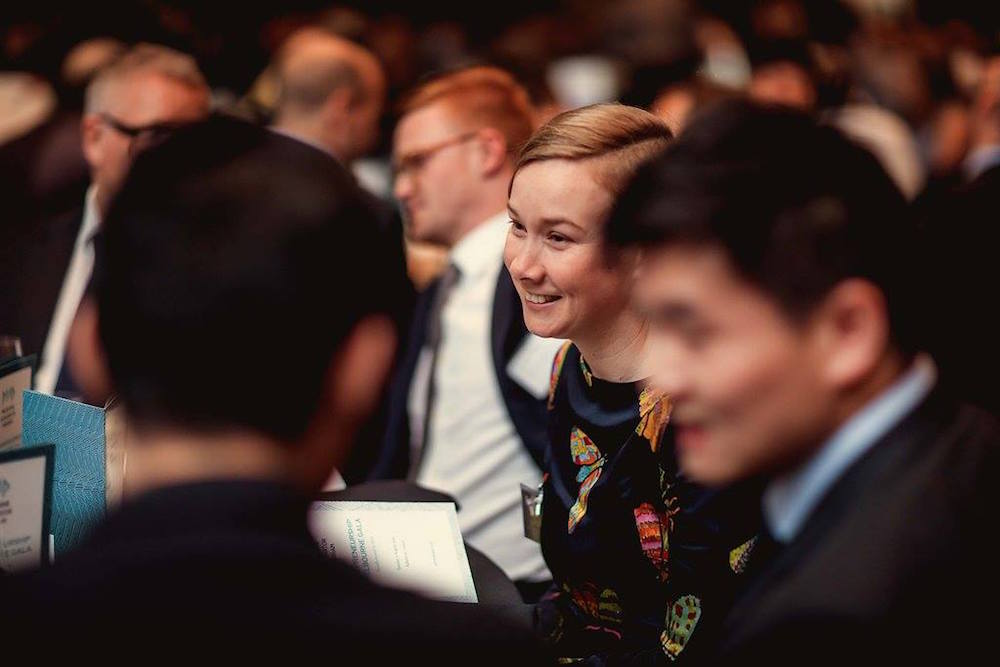 To talk to Georgia about how to kick-start your entrepreneurial journey in 2017, before our applications close on Mon 9 Jan 2017, contact her on gmcdonald@wadeinstitute.org.au. Learn more about studying in 2017.
–
Wade Institute of Entrepreneurship is a leading centre for entrepreneurial education. We deliver programs to accelerate learning, creation and connection.