Melbourne's diversity, evident in the abundance of food fusions, art, research facilities, etc, is one of the driving forces behind our local entrepreneurial ecosystem. The collision of students, corporates, government and startup communities adds to this energetic environment but you need to know how to work within it.
This is where Vesta Gheibi comes in. As our Engagement Associate, she connects these unique and innovative communities daily to expand the web of Melbourne's entrepreneurial network. Through organising events, networking, and partnerships, she is helping us broaden the opportunities for entrepreneurs so they can turn their ideas into transformational enterprises.
Perspective and understanding
Vesta's ability to connect with a variety of people stems from her multicultural background. Being of Iranian decent, growing up in Singapore and Qatar, and going to university in Australia, she has discovered her love of finding ways to connect with anyone she meets.
Her interest in Wade Institute began while she was a student at Ormond College [home to Wade Institute], completing a Bachelor of Environments at The University of Melbourne. She was drawn to the vision we were building, so not long after, she joined the student advisory committee during the early days when Wade Institute was still just an idea.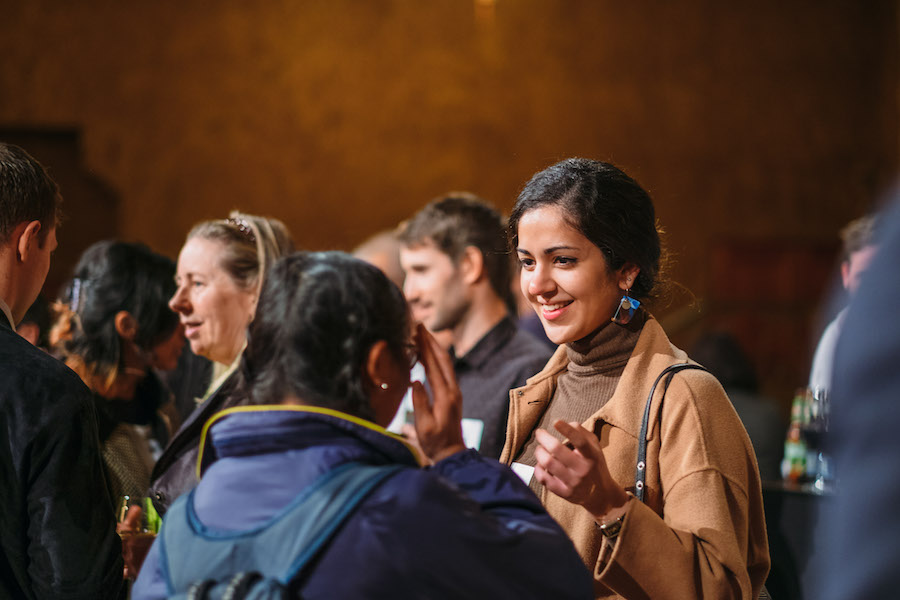 Growing a thriving and interconnected network
Vesta's role involves facilitating and growing our community partnerships within the startup ecosystem – Startup Victoria, General Assembly, FYA, and York Butter Factory to name a few. As the engagement associate, she is a connector who helps us share our insights, learnings and resources with the wider community of aspiring entrepreneurs, online and offline.
Her favourite part of the job is the networking aspect and finding opportunities to connect like-minded people together. "Talking to a variety of smart yet humble people" is what adds a spark to her day and enables her to learn from and grow a network of inspiring people who want to 'do' and create. If you ever spot Vesta at a startup event, make sure to say "hi!" and geek out over all things entrepreneurship.
Going back to the roots of education
The education focus of Wade Institute "feeds into these innovation systems of accelerators, incubators, VC's etc. to ultimately make the start up community stronger. I believe that the Master of Entrepreneurship goes back to the roots of what education should be by instilling higher-level thinking and tools to commercialise and build a pathway to success for people who want to change the world."
One of the greatest lessons she has picked up while at Wade Institute is the way her team works together. "It has shown me that a small, highly skilled team can do big things".
We're thrilled to have Vesta join our team and help us grow our tribe. Follow Vesta and the thriving entrepreneurial hub she's helping us grow on Instagram, Facebook, and Twitter. Or sign-up for one of our events and meet Vesta in person.
–
Wade Institute of Entrepreneurship is a leading centre for entrepreneurial education. We deliver programs to accelerate learning, creation and connection.