Australia needs a greater, more vibrant network of entrepreneurs to create the jobs and opportunities of tomorrow. People who see the big hairy problems and want to be part of the solution.
Our industry partnerships are critical to ensuring these high-potential individuals have access to cutting-edge entrepreneurial education to help them bring their visions to life. These scholarships enable emerging founders to dedicate the year to experimentation, collaboration, and rigorous learning through The University of Melbourne's Master of Entrepreneurship.
This level of support for entrepreneurs from some of Australia's biggest brands and individuals at the tops of their fields reinforces the importance of the start-up ecosystem to the Australian business sector.
Meet the 2018 go-getters they're backing: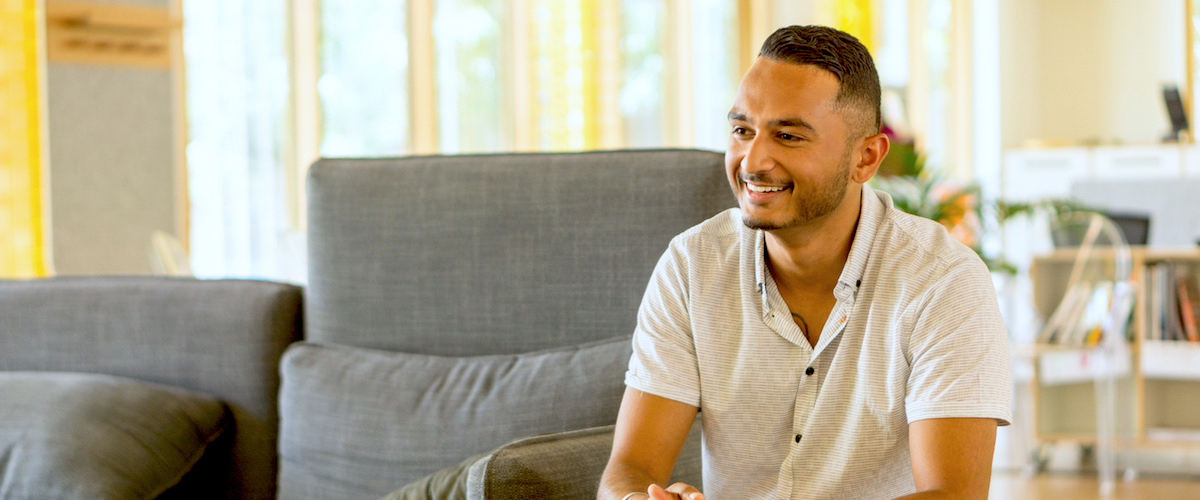 Amila Waniganayake, Credit Suisse Scholarship
I believe that entrepreneurship provides a pathway and opportunity for individuals to follow their dreams and do something they love on a daily basis. My hopes for studying the Master of Entrepreneurship at the Wade Institute is to gain an in depth understanding of the skills and knowledge I need to be able to build my dreams.
My passion lies in education and particularly in helping provide opportunities to underprivileged children who have not been offered the fortunate upbringing that I experienced. For me, recognising how lucky I have been to have had such a privileged childhood was the first step, but giving back is the next. In this way, I hope that the Master of Entrepreneurship and having Credit Suisse as a support partner will enable me to help others whilst utilising my business acumen to make an impact in the education sector.
Having Credit Suisse as a partner is something I hold as an absolute privilege and I hope to make the most of such an incredible opportunity during this year. Though a global leader in banking, Credit Suisse is also renowned for their pioneering philanthropic arm. The organisation's focus on education through their 'Global Education Initiatives' is something that resonates with me on a personal level and makes this partnership particularly special.
By leveraging their vast resources and building a strong network for the future, I hope to make the most of the opportunities offered by Credit Suisse and ensure I can give back to the organisation and my other colleagues in the program.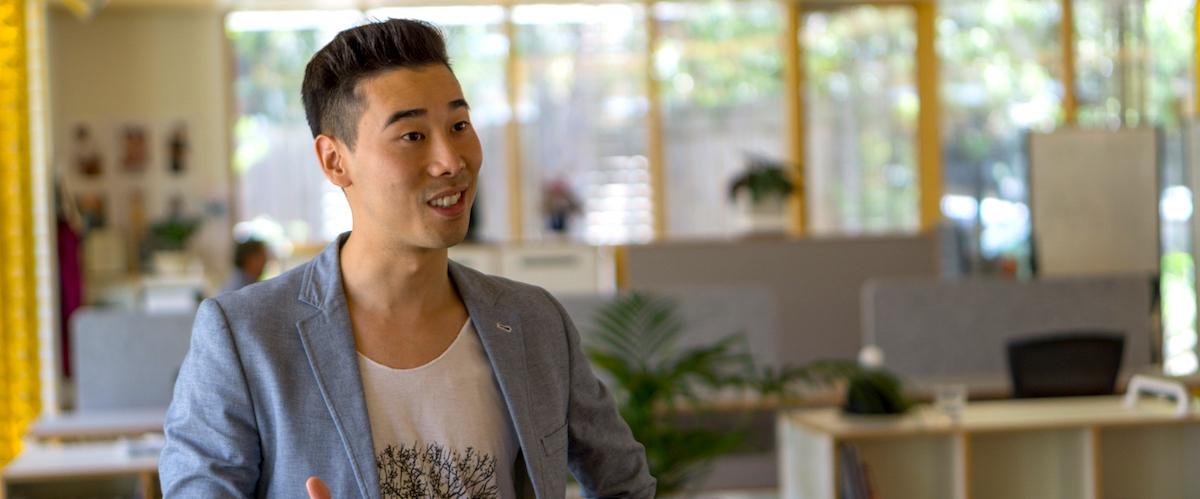 Tony Tan, Australia Post Scholarship
At the Wade Institute, you're in a unique position where you are surrounded by a group of selected individuals passionate about bringing their dreams to life. Some say that entrepreneurship can't be taught. However accounting standards, marketing strategies and working with employees are all challenges that an entrepreneur faces every day, and are barriers learnt to overcome at Wade.
I aim to come out of this course with a business that is focused on sustainability, customer validated, gaining traction and, importantly, helping communities live better lives. Through learning from my peers and incredible guest speakers, I have no doubt I will be able to create deep and meaningful social and environmental impact.
Receiving the Australia Post Scholarship sees me standing on the shoulders of giants. I feel so privileged to be able to work with such a successful enterprise, which bridges distances to deliver packages and shared experiences to people. Coming from a migrant background, I aim to use this investment to empower those who are disenfranchised and create a business that speaks to the values of Australia Post.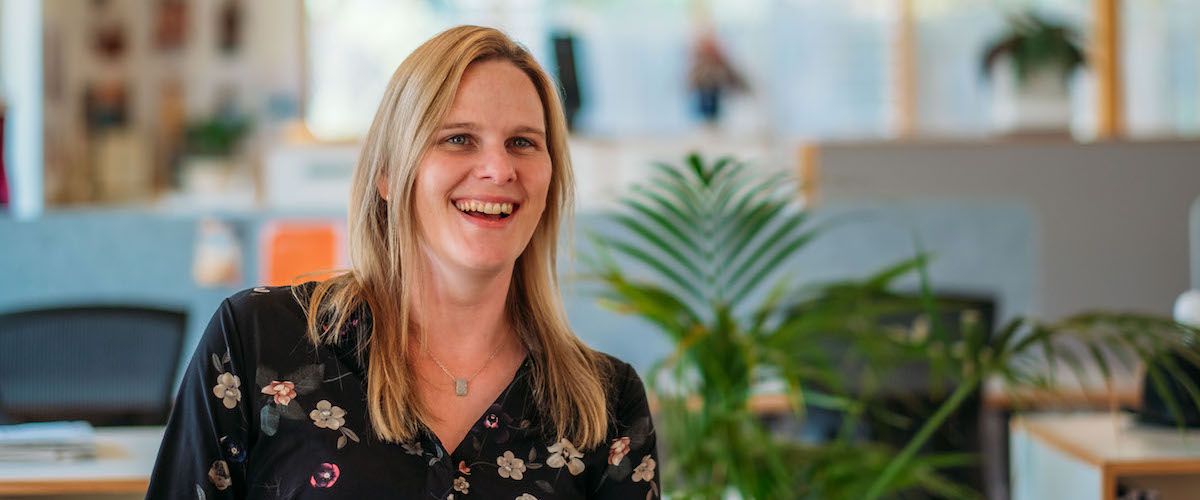 Lisa Stephenson, Corrs Chambers Westgarth Scholarship
Lisa Stephenson, Corrs Chambers Westgarth Scholarship
In studying at the Wade Institute, I'm taking my first steps towards become a skilled actor who can contribute to the change I want to see in my world. I'm inspired by my past experiences working in public health and I will be using this opportunity studying entrepreneurship to look at ways we can better support the unique health and wellbeing challenges facing Australia's largest workforce.
The only thing that is certain in the highly variable world of entrepreneurship is that success is built from a community of positive, ambitious 'misfits' who are willing to challenge the status quo. As my journey begins, knowing that Corrs Chambers Westgarth Lawyers chooses to commit their time, energy and passion to a vision where impact can be made from humble grass root beginnings means so much to me. It's empowering to know that the Wade Institute is backed by the best 'corporate misfits' who are part of our growing start-up ecosystem.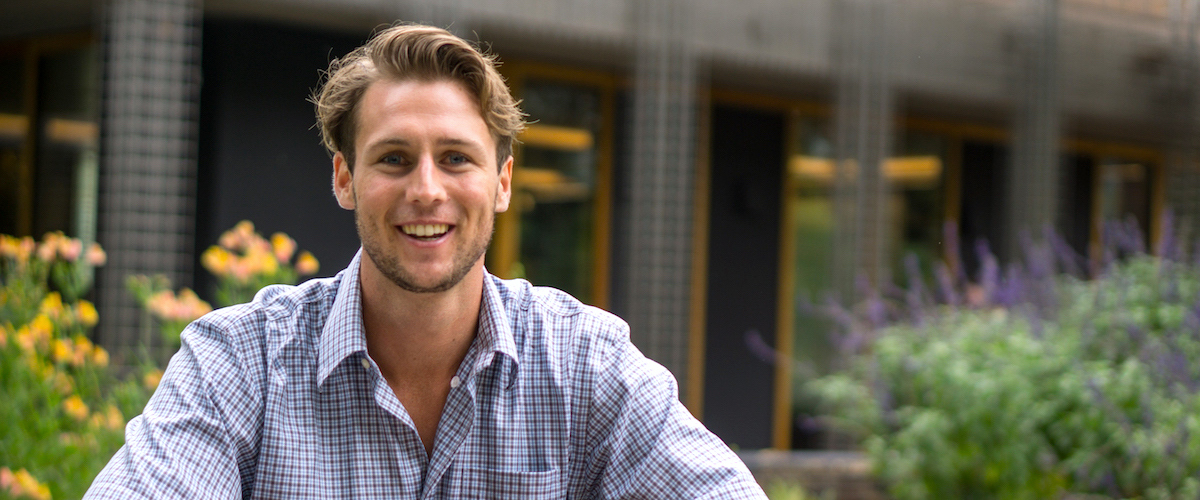 Jaxon Hickey, MYOB Scholarship
Studying entrepreneurship at the Wade Institute will enable me to learn the processes, techniques and skills required to generate solutions to real world problems that I am passionate about. Being surrounded by like-minded entrepreneurs and some of the best mentors and academics, will allow me to create a variety of start-ups and best prepare me to expand further into Melbourne's start-up ecosystem.
I believe entrepreneurship is particularly important in Australia at the present time as we are facing uncertainty in the economic environment. Whereby the sectors we have relied on for decades are being challenged and we must evolve to remain globally competitive. In order to continue driving economic prosperity, we must challenge current mindsets through innovation and entrepreneurship.
MYOB's support has enabled me to move interstate and leave work commitments behind to fully immerse myself in the world of entrepreneurship. Through this scholarship, I hope to learn from the success of MYOB: a local start-up turned multinational corporation. Having personally come from a background in accounting, I am very familiar with MYOB and proud to be their 2018 ambassador for the Wade Institute.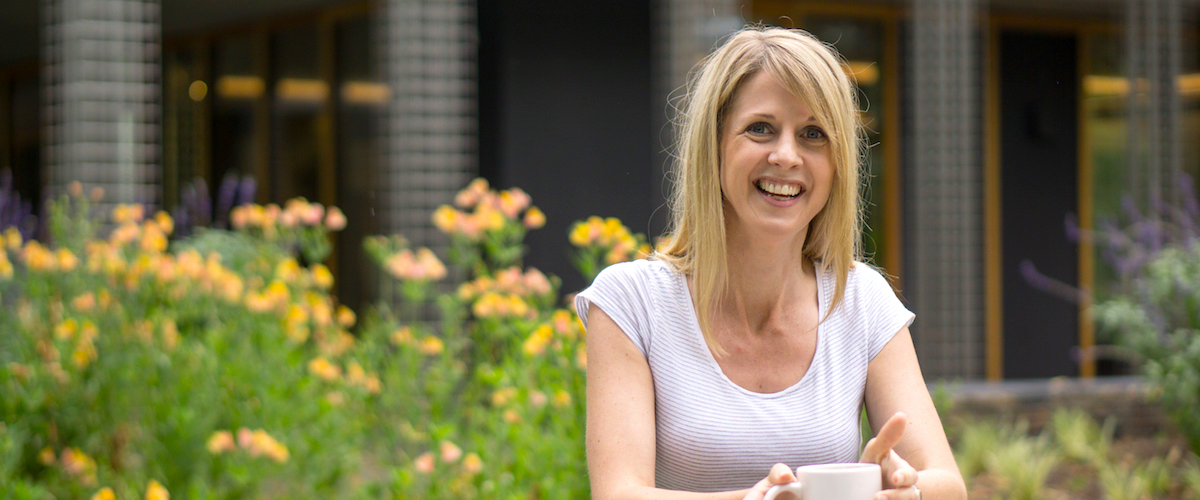 Valerie Judge, Naomi Milgrom Scholarship
The Naomi Milgrom Scholarship has allowed me to stop working full-time in order to fully immerse myself in the Master of Entrepreneurship. Beginning this journey has been a total leap of faith that I could not have taken without the scholarship.
I hope that studying entrepreneurship will equip me with the skills, networks and connections to build multiple start-ups. I expect to be surrounded by like-minded people, have access to experts with relevant and current knowledge, along with guidance from experienced mentors in order to help me achieve success.
I hope to strengthen the profile of women as successful leaders and entrepreneurs, and seek to inspire other women to follow.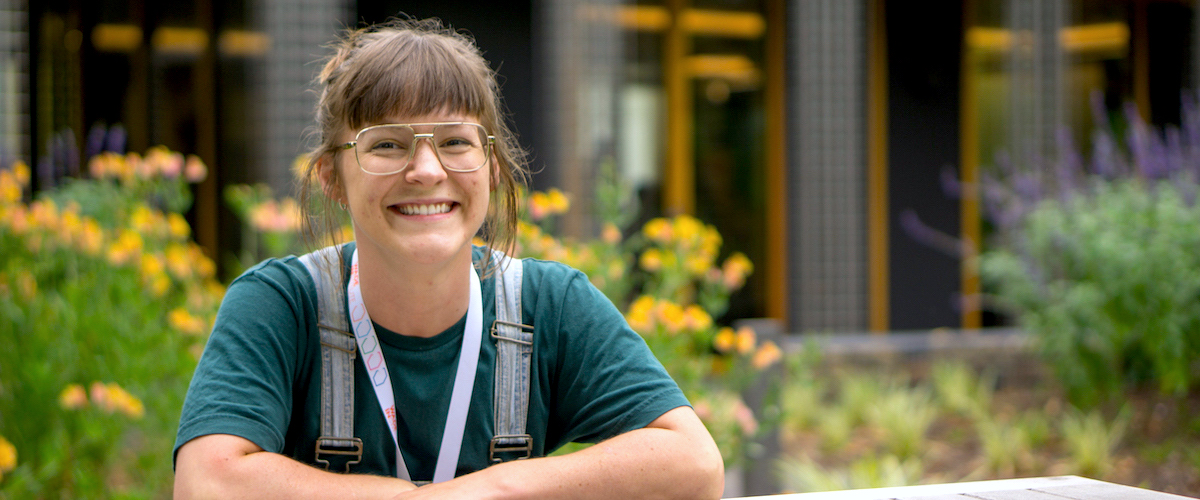 Claire Bremner, Neville & Di Bertalli Scholarship
As a Tasmanian, I grew up on the 'edge-of-the-world'. Travelling abroad made me realise how precious and pristine our environment is, especially to people in more densely populated and polluted regions of the world.
Receiving this scholarship means that I can pursue my dreams to innovate in Tasmania's agribusiness sector, knowing I have the financial support to take the necessary risks to build a disruptive business. I am excited to funnel my passion for fresh Tasmanian produce into a global outlook, contributing to the success of Brand Tasmania in international markets.
Studying entrepreneurship will equip my start-up tool belt with the resources and skills necessary for resilience and discipline in a highly competitive start-up ecosystem. The support and mentorship shared between students, alumni and teachers at the Wade Institute is invaluable on the sometimes-solitary path of entrepreneurship, fostering a sense of shared purpose and vision.
The time for female entrepreneurship is now! The start-up ecosystem has never been so ripe for supporting the innovators of today and tomorrow. I endeavour to pay forward the privilege this scholarship offers me, hopefully inspiring the dreamers of the future take chances – and wade in!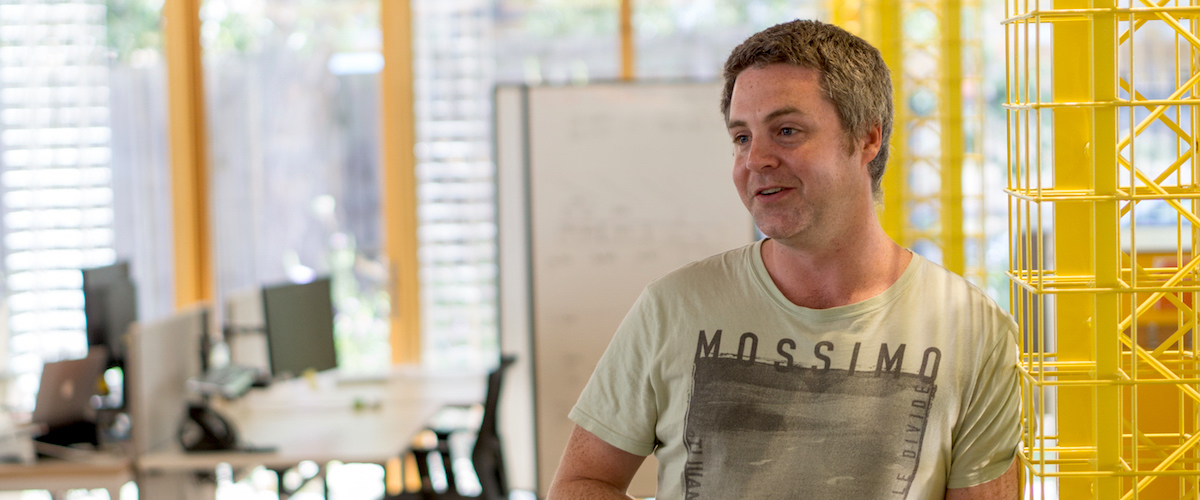 Paul Lockwood, Neville & Di Bertalli Scholarship
I've always had a drive towards entrepreneurship. I have a video tape of my primary school graduation where my classmates dream jobs were being read out. When it came to me, the announcer read out that I wanted to build my own business.
I have previously founded a couple of small businesses between finishing secondary school, undertaking my Bachelor, and now the Master of Entrepreneurship. The Wade Institute stood out to me in its practicality, tight community, and startup culture immersion and I knew this was the next step in my entrepreneurial journey.
This scholarship allows me to focus entirely on developing as the best entrepreneur I can be. It will allow me to concentrate on the year ahead, without being constrained by my financial situation. Moving forward, having the support of Neville and Di Bertalli will give me the best footing to help solve the world's problems.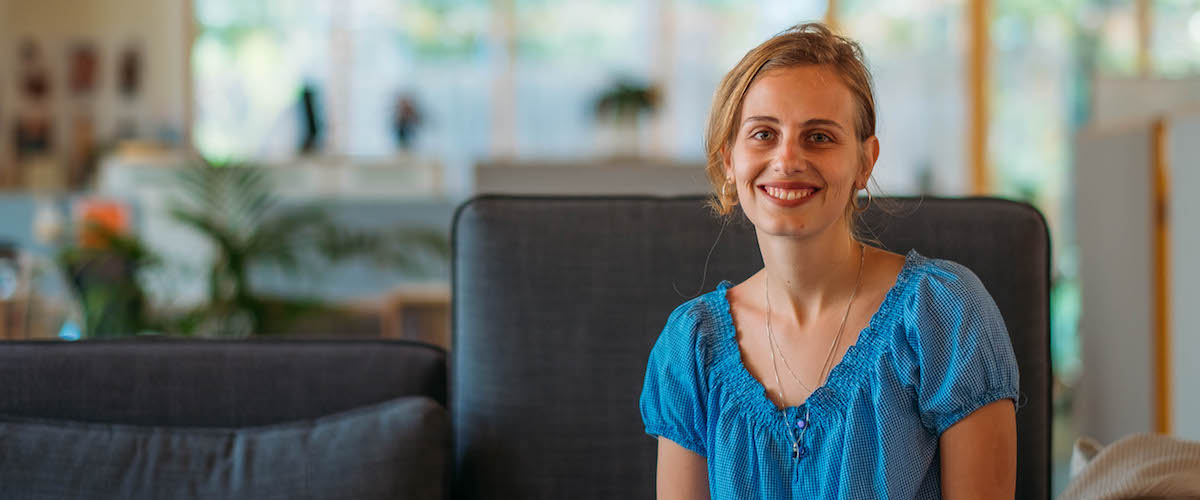 Roni Steiger, Impact Entrepreneur Scholarship
I want to shake up established thinking and create real, sustainable change. We are living in an era of constant change as technologies and politics are amongst the global forces that challenge and restructure our daily lives.
Throughout my professional and academic path, I have been equipped with a toolbox by which to critically analyse and reconstruct the cornerstones of our society. My multidisciplinary background includes psychological profiling, management and leadership in the army, together with a law and humanities degree, and practical experience in the public sector.
Throughout these experiences, I became fascinated by the opportunities embedded in entrepreneurship as an agency for powerful social change. Thus, I am motivated to promote the ideas I believe in by creating sustainable links that chain together for real change.
Studying entrepreneurship at the Wade Institute will enable me to take big steps in my professional path, moving from the theoretical to the practical, and fully engage with my social and commercial visions.
Amanda Coote's generous support in my vision and future is of invaluable significance. It is an exciting time in history for women globally. I am honoured and empowered to find myself in this unique position where women can actually be catalyst for real change – women doing for women.
To have Amanda as a supporter, a mentor and someone to share ideas with is a validating experience in itself. Furthermore, having this support allows me to fully commit to learning, focus on developing my enterprise and establishing an Australian-Israeli network that may be the basis of potential global business relations in the future.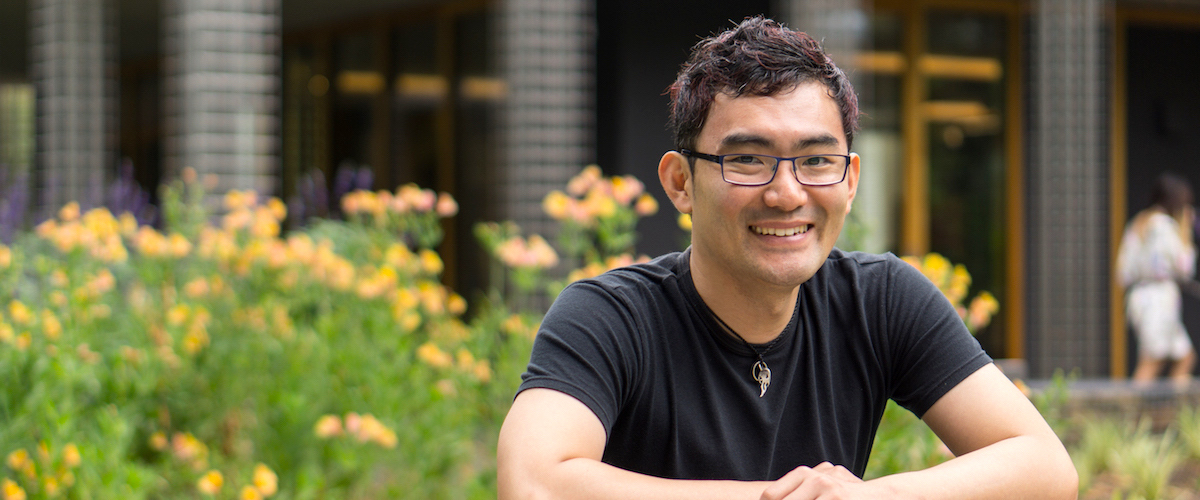 Willian Korim, STEMM Scholarship
I am a neuroscientist at the Florey Institute of Neuroscience and Mental Health, and a current Master of Entrepreneurship student at the Wade Institute. The support from The Wade Institute and Ormond College enables me to develop the skills necessary to pursue my passion; which is to empower medical science. Australia is respected for having some of the most brilliant scientists worldwide.
However, we still lack tangible results from medical research when compared to other countries. This occurs due to a culture devoted mostly to the publication of research findings and the scarcity of entrepreneurial culture. Thus, there is a need in Australia for innovation in medical technology and research translation. Entrepreneurship compliments my scientific analytical skills by enabling me to generate new technologies, protect them, and create enterprises that will also benefit the economy.
The Wade Institute and Ormond College STEMM scholarship is allowing me to learn new entrepreneurial skills whilst introducing me to powerful networks and communities. Ultimately, I envision that this support will result in the improvement of the health and quality of life for Australians by accelerating the creation of new technologies and treatments.
–
Wade Institute of Entrepreneurship is a leading centre for entrepreneurial education. We deliver programs to accelerate learning, creation and connection.