For Kwanghui Lim, a hands-on approach to entrepreneurship and innovation is non-negotiable.
With a career in management consulting turned academic and a strong philosophy on the importance of practical experience, Kwanghui is well accustomed to the demands of modern innovation, and is committed to passing on his expertise to the next generation of creators, doers and makers.
Kwanghui has many talents. He started his career as a consultant travelling around the world for the acclaimed consultancy firm, BoozAllen & Hamilton. He then gained a Ph.D. from the Sloan School at the Massachusetts Institute of Technology (MIT) in the management of technological innovation and began a career mentoring, teaching and conducting research in the field. Today, Kwang teaches The University of Melbourne's Master of Entrepreneurship capstone subject, Create Your Own Enterprise (Semester II).
We spoke with Kwang about how to maximize your entrepreneurial potential.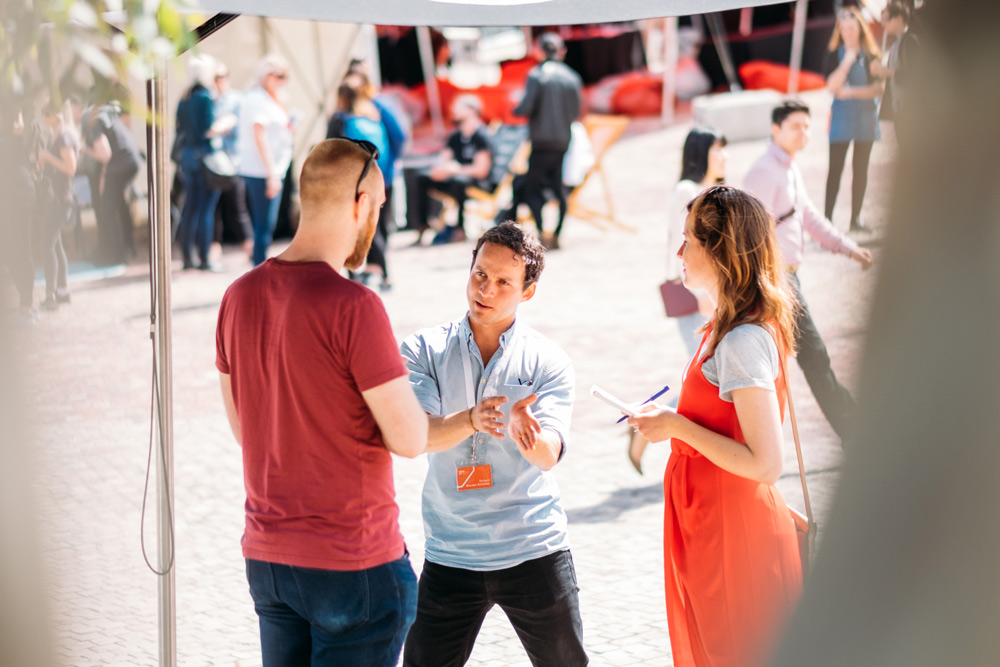 The best way to learn is to do.
Kwang began teaching innovation and entrepreneurship long before Melbourne was the burgeoning entrepreneurial hub it has grown into today. He has designed several programs that bridge strategy and theory with real-world application. To him, learning is all about experimenting and getting your hands dirty.
"I started the Innovation Bootcamp for MBA students to get practical experience. It covers creativity, design thinking, business models, validation and practical skills to link what students learn in the classroom to the real world. I also co-created BioDesign with my Engineering colleague, Prof. David Grayden. It is a new University program that brings together MBA students, engineering students and hospitals who work together to build new medical devices and launch them into the market. It's one of very few in the world."
Kwang's Master of Entrepreneurship subject, Create Your Own Enterprise II, is heavily influenced by these experiences, research and years of mentoring and advising businesses. It is first and foremost an experiential course "The main goal is to build an idea from one on paper to one in the real world. Students come into my subject with a business model on a sheet of paper – it sounds good, but will it fly?"
"On one hand, the subject has academic deliverables with assessments in week 4, 8 and 12; designed to help push students and prepare them for the intense pressures of entrepreneurship. On the other hand, the ultimate goal is to apply that learning firsthand by engaging with potential customers, building your team and getting the word out there. The course ends with students pitching their businesses to the class for feedback, and then to a live audience at the annual showcase."
Early mistakes will come back to bite you.
Kwang has conducted numerous research studies on organizational innovation and strategic management. His empirical research feeds into teaching entrepreneurial thinking, as students learn from the mistakes of those before them.
A recent study shows that "knowledge brokering" by a firm is imprinted by its founding conditions. The study highlights an often-overlooked consequence of jumping into entrepreneurship without the foundational knowledge of business-building "My research found that decisions made by the founder in the early stages of a business form the foundations of a company's growth. Therefore, if these choices turn out to be the wrong ones, it is very difficult to reverse bad habits at later stages."
"Taking the time to make strategic decisions about the right behaviors and infrastructure when there are only 3 people is a much different challenge than course-correcting when you have 3000 people. You need to understand how to build your business on solid and healthy foundation to allow it to scale successfully."
Kwang stresses the need for strategic thinking and early validation, so his students can build ideas that can grow to their full capacity.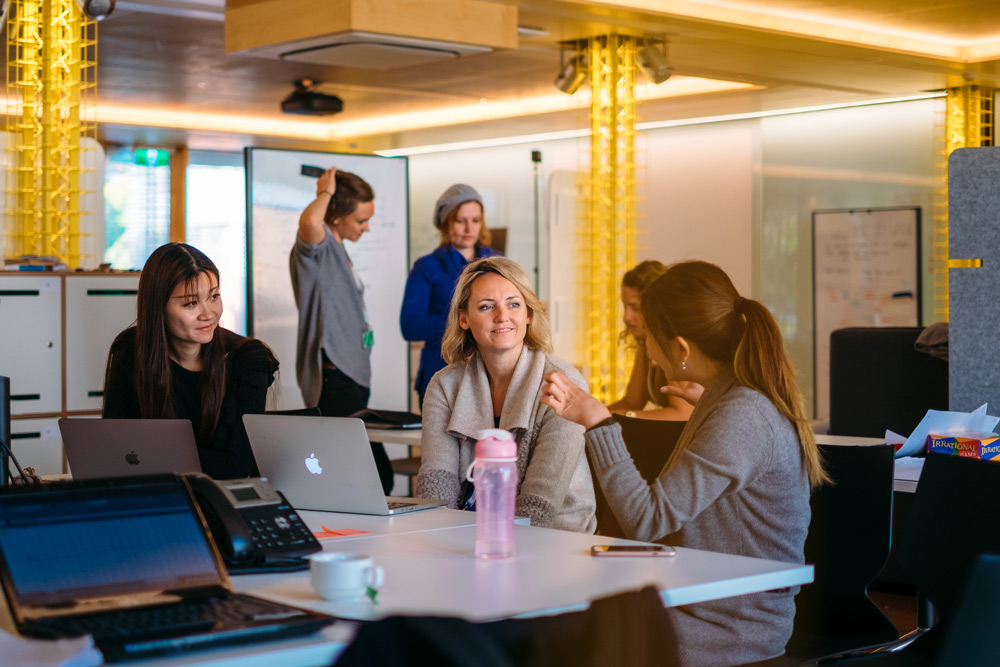 Structured learning fosters fast-tracked progress.
Kwang is a strong proponent of learning through repetition and failure. "Every successful entrepreneur has a history of failures, each teaching them something for the next endeavor.
We have created an intensive and structured environment to push our students to experiment, learn and repeat as much as possible. And to fail as much as they can to maximize their learning."
"Continuous feedback from a diverse group of mentors and experts is also critical to an entrepreneur's success. Our students are continuously refining their idea from our teachings, from the dedicated mentors, from the countless entrepreneurs that visit the campus to share their journeys and most importantly from each other."
"When the students see someone else making progress a particular way, they say 'I've got to go and try that' and it helps them leapfrog their progress. The best way to light a candle is with someone's else already lit candle."
"It's easy to start a business but it's very hard to grow it. There are unicorn startups that began in a dorm room or garage, but we want to increase the rate of success for entrepreneurs. Stumbling in the dark by yourself might work out, but joining a community of high-performers and experts will accelerate your progress."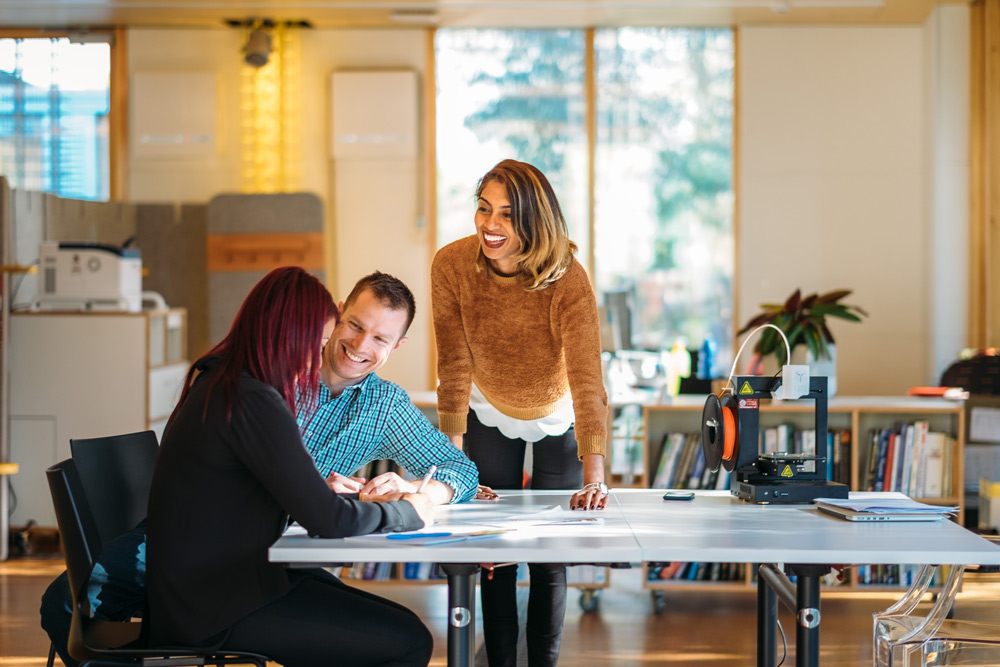 Employees and Entrepreneurs are simply different.
Kwang also teaches MBA students at The University of Melbourne and highlights that while they share similar drive, they face very different pressures and need to be catered to as such.
"Working in a corporate is like steering a ship. The goal is to stay on course and it requires managing hundreds of people who play different roles. Just because you have a new idea doesn't mean you can just change course. There are employees, passengers and external stakeholders who are relying on you to follow a certain journey."
"Whereas a startup is like a canoe in rapids. You're a lot nimbler, in more control of your actions and free to move in any direction. But you also feel every bump and wave, and are far more exposed to the elements …  and you are guaranteed to get wet! Survival is the game and everyone in the canoe needs to work together to get to your destination, otherwise the rapids will take you down."
"They're both water vessels but they need different tools and mindsets to survive their journey. Similarly, my entrepreneurship and MBA students need different toolkits. If you want to climb the corporate ladder or grow an established business, then an MBA is a good environment of like-minded people for you. If you want to build and scale your own business, the Master of Entrepreneurship will put you with other driven, curious and smart people who want to bring their ideas to life."
Kwang is a highly-regarded and skilled teacher, mentor and researcher who bridges world-class academic learning with hands-on application. He continues to mentor past Master of Entrepreneurship students and gets immense satisfaction from seeing them grow.
–
Wade Institute of Entrepreneurship is a leading centre for entrepreneurial education. We deliver programs to accelerate learning, creation and connection.