It's clear that side hustle fever is well and truly upon us. Research commissioned by NBN revealed one in four Australians are going online outside of their regular job to pursue their passions or earn extra income.
Sides hustles are great hobbies. Some of the best are. But if you have the desire to turn what you're doing into something more, it's important to assess whether there is real opportunity for you to grow your side hustle into a sustainable business.
We asked guest blogger Jodie Imam – entrepreneur, mentor and Associate Director of Startups at Wade Institute – to share her advice on what to ask yourself if you're considering taking your side hustle to the next level. 
1. How much time is this taking me?
I have just started a side hustle called plaates, where we get photos of fantastic street art and print them on indestructible melamine plastic plates. We have a website and an Instagram, and we've made a few sales, but if you're like me and spend about 1-2 hours per week then your side hustle is very much a hobby.
We love taking street art photos and the plates are handy and great, but we are yet to make any money from this project as we just don't have the time it needs to drive more sales and lock down efficient production. On the other hand, if you find you're spending 20+ hours on your side hustle and that time is spent fulfilling customer orders then that indicates real demand. You just might have the makings of a business on your hands.
2. Is there a profit here?
You know you can't realistically quit your job for a side hustle which can't pay you enough to live. With any idea, it's critical to build a financial model to understand when and if your idea can start to make money.
One of the common mistakes I see with startup businesses is that the team doesn't spend enough time on the numbers. It's important to put some assumptions down, and a financial forecast of potential revenues and expenses. You should plan for a Director fee or wage for yourself from year two at least. Within the first year, there may not be enough profit for you to pay yourself so you'll need to factor this in. Also, give yourself a runway by staying in your job, using your savings or selling an asset.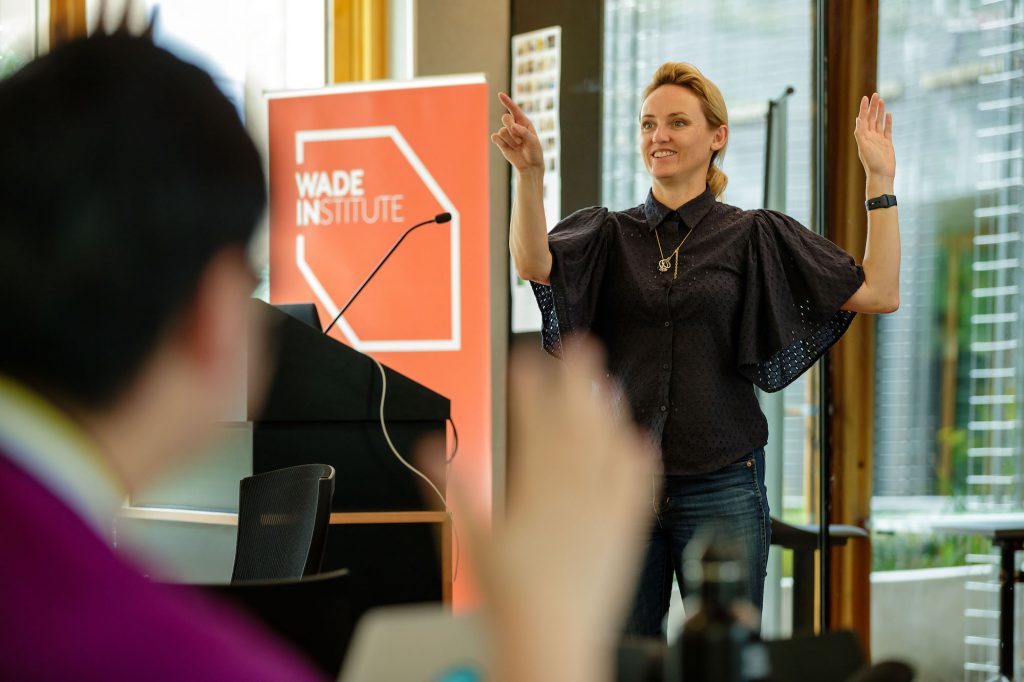 3. Could it be scalable?
If your idea relies on you to do all the work like a consultant or graphic designer then it's hard for you to scale beyond the number of hours in a day that you can physically work. While this could still be a business, it will likely be a relatively small one. It may be hard to make enough money from your side hustle hours to give yourself a runway and quit your regular job.
If it's a product like the one that one of our Garage Project teams created, Cards for a Cause, then it's potentially hugely scalable and could be a large business even though it is currently a side hustle. Cards for a Cause produces customised, artistic stickers for Myki cards with 100% of profits going to Melbourne City Mission's Front Yard Youth Services. In the short-term, this is something the team can work on in their spare time together. Although, the number of public transport passengers worldwide is enormous, which makes the idea something that has the potential to grow.
Assess whether you think your side hustle could live as an enterprise beyond you.
4. Who is my customer?
If your customers are your family and friends then you probably still have a hobby supported by loved ones. If you've been able to identify a target customer demographic and persona, and the channels to effectively sell to them, then it looks like you have yourself a business.
One of the biggest lessons we practice here at Wade is customer validation. Our University of Melbourne Master of Entrepreneurship students go out and talk to over 100 potential customers through interviews and surveys. This critical information helps inform them of what their potential customers might want from their business.
One of our teams constructed and tested an MVP (minimum viable product) and learned very quickly that the assumptions they'd made about their target market were wrong. They weren't interested and were simply unwilling to pay. Validating assumptions is critical as it saves you time (and money) going down the wrong rabbit hole.
At Wade, we hear from a lot of entrepreneurs who have great side hustles they want to grow but who are missing at least one of these key determining factors. This is OK – it may just mean the business needs to pivot into a new target market or shift some gears in the business model.
Or, it could be that there is another great idea out there just waiting for you which has all the right ingredients. Only you can truly know when it's time to find out.
More about guest blogger Jodie Imam
Jodie is Associate Director of Startups at the Wade Institute and the cofounder of Melbourne co-working space depo8, a community of creatives, startups and entrepreneurs. She also cofounded two-sided marketplace Occasional Butler, which was acquired by Airtasker. Jodie recently helped launch Innovation Bay in Melbourne, a networking group for entrepreneurs and angels investors, and spends a bit of time on plaates, her most recent side hustle.
Prior to this, Jodie spent nine years as the General Manager for leading Australian fashion designer Leona Edmiston, where she oversaw strong business growth.
–
Wade Institute of Entrepreneurship is a leading centre for entrepreneurial education. We deliver programs to accelerate learning, creation and connection.