This Q&A profile first appeared on The League of Extraordinary Women blog.
Our very own The University of Melbourne's Master of Entrepreneurship 2016 student, Madeleine Grummet sat down with women's networking group The League of Extraordinary Women to share how she launched her startup and manages her ridiculously busy schedule as a student, small business owner, NFP consultant, and mother of four.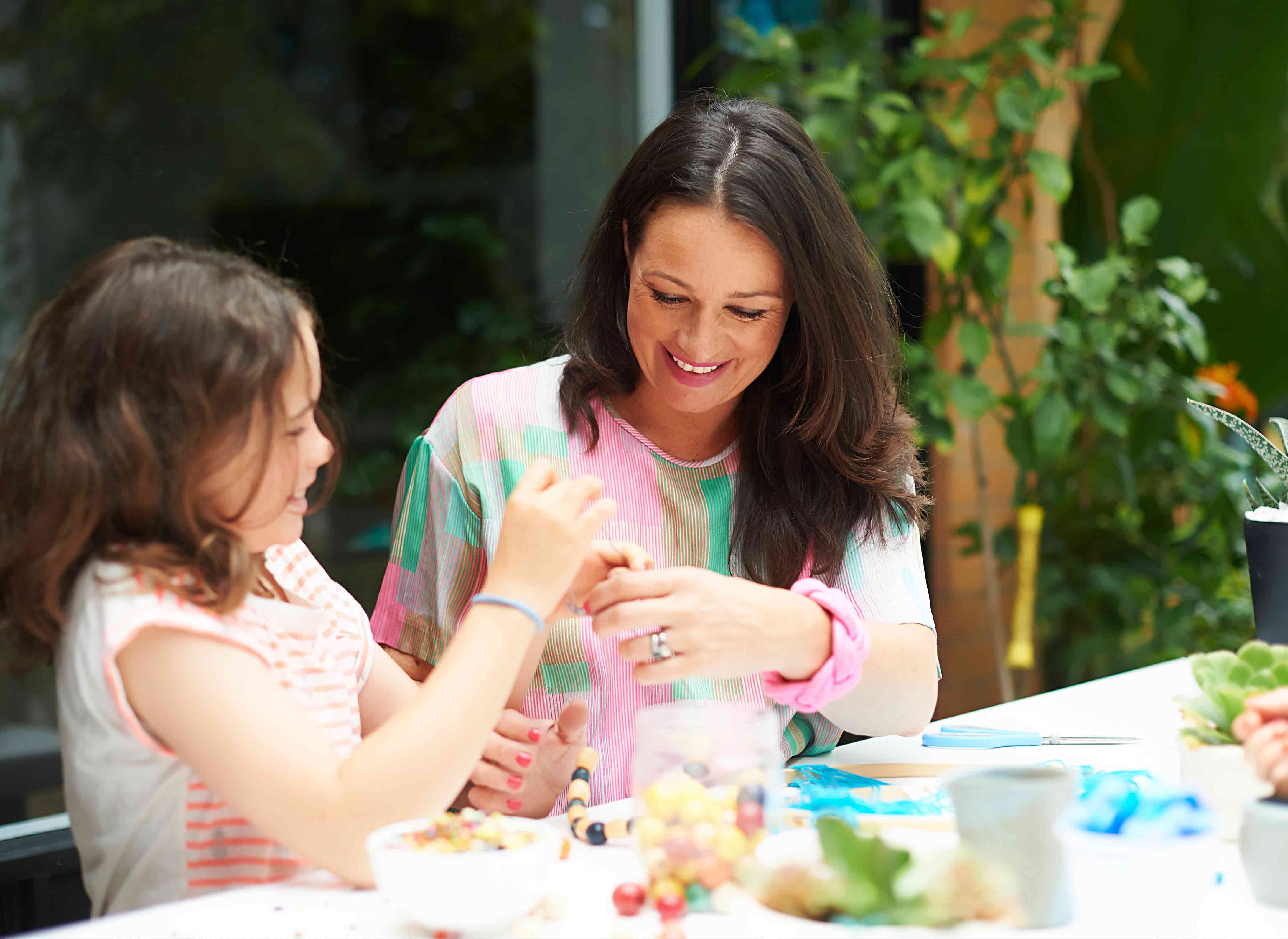 What was the catalyst for launching your business?
I'd been working on the Wise Women social project with a fellow journalist, interviewing women all over the country about their choices, challenges, triumphs, and the glass ceiling that still exists. I saw this fixed pattern of too many women of my generation selecting out, standing back, playing second fiddle in their careers and their lives. They were bringing up their girls to do the same. As a mother of four daughters, I felt compelled to do something about it, so I joined The University of Melbourne's Master of Entrepreneurship, delivered at Wade Institute, and saw the business possibilities of that change begin to take shape.
girledworld was born of a gap. Women continue to be vastly underrepresented in STEM, startups, and corporate boardrooms across this country. girledworld takes a proactive approach because girls can't be what they can't see. Hence, we are building the next innovation generation of female founders, leaders and STEM champions, because we know Australia needs this to harness the full talents of the future workforce.
We're in an age of extraordinary innovation. Finding solutions to the world's biggest challenges can only be achieved through harnessing the talents and conversations of the collective. Diversity will fuel this. Diverse teams make better decisions. We need the girls and women at the tables to step up, lean in, mark their mark. The Master of Entrepreneurship gave me access to some of the most incredible thinkers, academics, and entrepreneurs of our age.
What do you love most about what you do?
I'm fueled with purpose because girledworld matters, so it's not hard to find the motivation to get up every day and build this business with my truly awesome Master of Entrepreneurship co-founder, Edwina Kolomanski. The rewards are rich – there are countless opportunities to connect and converse with female thought-leaders, game changes, trailblazers and status quo shakers who are shaping the next generation, and the world as we know it. And the girls we engage with are AMAZING: bursting with potential, possibility and power. We couldn't have done this without the learning, support, wisdom and entrepreneurial ecosystem of Wade.
Who knows where we're all heading, but I'm excited by the possibilities of exponential technologies, the collaborative economy, and a new diversity-led global-scape where everyone's voices, values and visions are acknowledged, leveraged and used to solve some of the world's most wicked problems.
What's the biggest setback you've faced building your business?

There are always never enough hours in the day, but this year, I also had to juggle the demands of family, multiple professional commitments (running my creative agency DoReMeCreative, consulting to NFPs, and board commitments), launching girledworld, and completing the Master of Entrepreneurship. Yes, it was a full dance card, but I pushed through it by triaging, using Kanban, visualising goal-setting, being buoyed by my co-founder, and by hopping in the bath with a rocking poetry book whenever I could. Words and water soothe me.
What are your tactics for overcoming bad days?
Flat days and flat moments are part of our human fabric. You wouldn't be normal if you didn't have your downtimes. The best things I find to do on those days is to set the expectation bar lower, and accept that it's ok to reduce productivity for the day –  the sky won't fall in if you don't move a thing on your Kanban board and stay in your nightie! It's so easy to get caught in the spinning vortex, and by allowing yourself the time and space to take stock, to be human, to sit, to feel, to be real, to admit being overwhelmed, is when the authentic and raw YOU gets to be. If you can tap this, you always refuel. It's where the gold is.
Tricks and tactics: Mindfulness, calling old mates, walking the bay, hugging the dog, digital detoxing, star gazing. Always does the trick.
What's your most effective marketing tactic?
If you want to rock your marketing, on and offline, you need to use the seven wonders, and always tell a story that matters. Storytelling is the most powerful thing we can do. It's how we make sense of ourselves, the changing world around us, and how humans connect about the deeply human stuff which sits at the heart of our desires and motivations.
Tell a story.
Be likeable.
Be interesting.
Be consistent.
Be trustworthy.
Be amazing.
Be you.
Your favourite quote?
I'm fuelled by quiet heroes – ordinary people doing extraordinary things, transcending status quo. They're the ones that shake the world. And anyone can do that. You've just got to spend your days doing it. This quote sums it up beautifully:
"How we spend our days is, of course, how we spend our lives." – Annie Dillard
–
Wade Institute of Entrepreneurship is a leading centre for entrepreneurial education. We deliver programs to accelerate learning, creation and connection.