This article originally appeared on Solai Valliappan's Medium page. She completed VC Catalyst in 2020 and has detailed the impact the program has had on her since.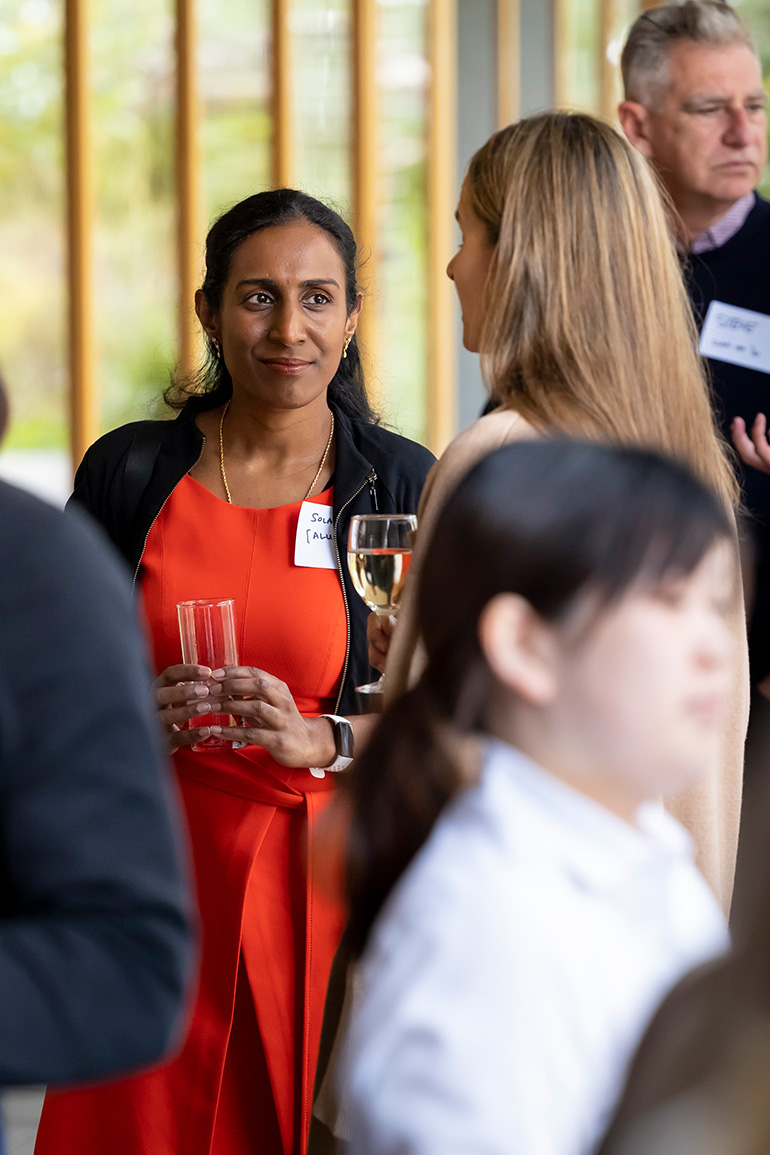 I was a participant in the 2020 cohort of the Wade Institute Venture Capital Catalyst program. This post is going to be about my experience beyond what you can read on the website. I've also included some tips on how get the most out of it.
The program was recommended by an Australian venture capitalist. At the beginning of 2020 I had been angel investing for about 3 years, this VC could see I was looking to further feed my curiosity and knowledge on early stage investing and made the suggestion of the course.
I spoke to a couple of people who had gone through the first cohort and they all raved about how great it was. Now having been through it I can see exactly why they felt those sentiments!
About the course
The course touches on all of the main features of venture capital investing from deal sourcing and due diligence to portfolio management. It's facilitated by an experienced VC, Rachael Neumann who has both Australian and US investment experience.
There are also a number of sessions facilitated by Colin McLeod (Professor, University of Melbourne) and Pedram Mokrian (Adjunct Professor, Stanford University). It was great to have academics who have practical and extensive experience in entrepreneurship and venture capital.
Throughout the course many Australian and international investors are also weaved into different sessions. You'll definitely feel spoilt hearing from an array of experiences and voices of the venture investment landscape.
The cost of the program is an investment. Whilst not a small outlay, it has significantly helped upskilling my knowledge and has changed the trajectory my career. The people I was able to connect with and the alumni network has been invaluable.
Course logistics and key output
I was part of the second cohort (2020) and it was also the first cohort they ran the course virtually. It's been conducted virtually since that year. I liked that there was a relatively structured delivery of the content. This suited my style of absorbing information, more of a Socratic method format.
It's a half day program each day for one week. You then have a one week break and then the following week is another half day each day. I really liked the way this was structured. It was great to have the second half of the day to digest and read through pre-work for the following day or to work through your questions. There's always a small recap and invitation to ask any clarifying questions in the opening session of the following day or to reflect on your biggest takeaway from the day before.
It's highly recommended you take the time off work (or you don't have a full work load) whilst you're participating in the program — give yourself the time and headspace to immerse yourself in the educational experience. The content and sessions were so engaging but also had quite a bit of depth. Being able to concentrate just on the course was helpful to absorb the information more fully.
Prior to the course you'll receive a couple of books as pre-reading. The topics are of course covered in detail during the program but reading beforehand helps to frame concepts more easily. Plus if you have any questions from the pre-reading it can be addressed directly during the relevant session.
Just before the conclusion of the program I had to record a 3 minute video presentation on my own investment thesis. Throughout the program you're guided as to what to think about and include as part of this..
You're ultimately in charge of the topic of the thesis — it's a reflection of what you envision your investment journey going forward. I found it a practical approach to a final 'assessment', where you present and receive feedback from the facilitators and your peers.
Mine was centred on climate and cleantech. It's been helpful to further refine my strategy and the way I've been thinking about how to construct my personal portfolio of private investments. I've continued to iterate my approach and investment strategy since.
Post-program
Learning didn't stop at the conclusion of the program. There are 1:1 mentoring opportunities with Australian and international investors at semi-regular intervals for 6–12 months after we finished up officially.
I've also done more reading and research on how to best invest (agnostic of sector). Each time there's a change in the market or a new trend or sector that emerges there's an adjustment and more learning required. I've also applied what I learned into practice, nothing beats on the job learning!
During the course I formed some great professional relationships and friendships with my cohort. There have also been multiple opportunities to get to know alumni from others cohorts. We've been able to share deal flow and leverage each other's expertise.
Occasionally there have also been Wade Institute organised knowledge sharing workshops, masterclasses and in-person mixers/events. I've loved watching my peers start new roles, take on new challenges and step into investment decisions with so much more confidence.
As you can probably gauge, I'm definitely a strong proponent of the program and would highly recommend it to anyone based in Australia looking to accelerate their learning in private capital investing!
–
Interested to learn more? Our next cohort of VC Catalyst is now accepting expressions of interest.  Download a brochure, reach out with questions or register now.