Sarah Last grew up on a farm in semi-rural Victoria selling horses as a kid, and today she has joined the AgTech revolution with her startup MimicTec. Read the three lessons that took her from the farm to entrepreneurship.
Before Sarah Last joined the University of Melbourne's 2016 Master of Entrepreneurship cohort, she was on a steady track toward Veterinary Medicine. But over the course of this year, she found an idea at the intersection of her passions, skills, and a market need.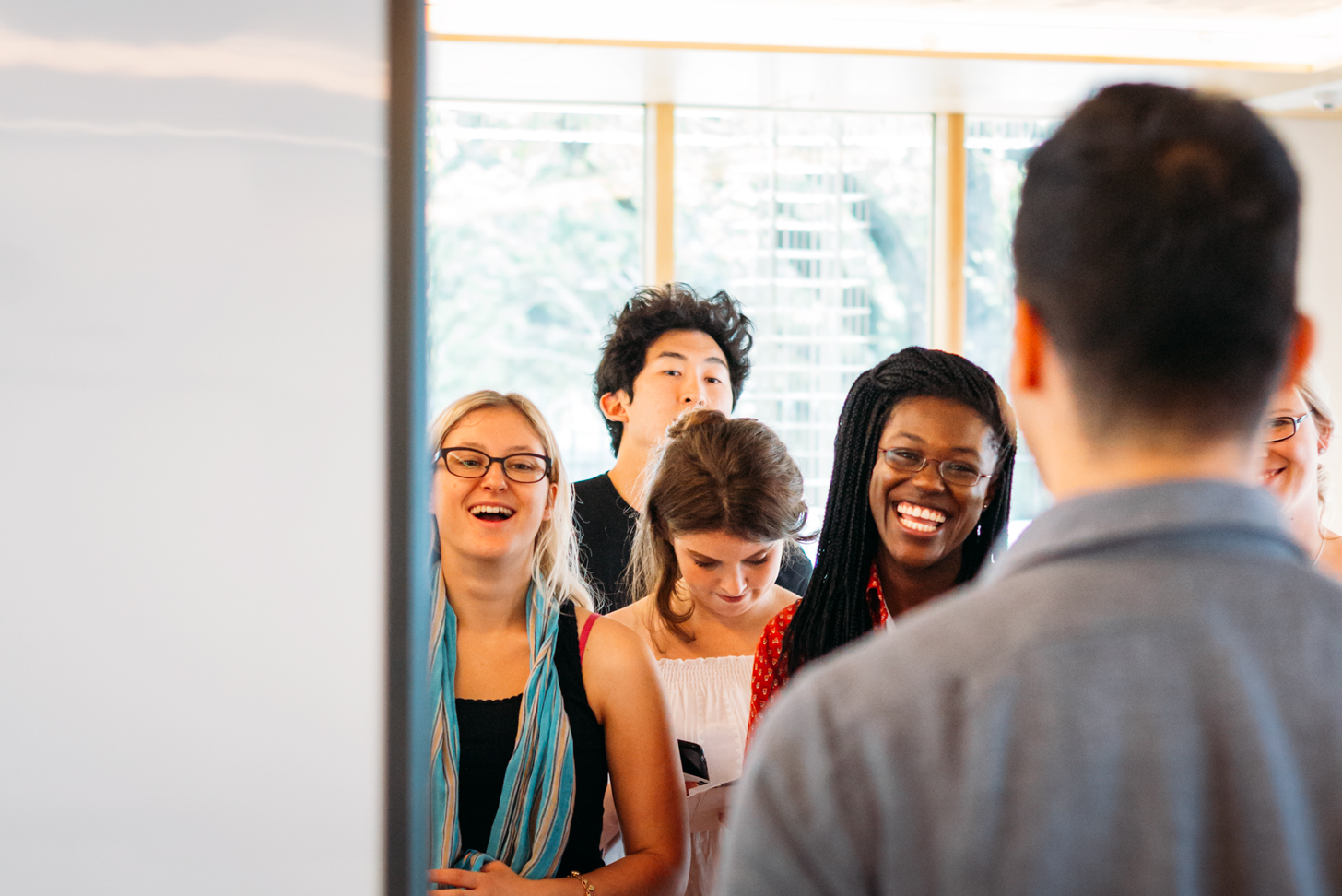 Entrepreneurship is all around you
Growing up on a farm in semi-rural Victoria does not bring to mind a place where entrepreneurship thrives, but country life is rich with entrepreneurial lessons. "In the country, there is a whole bunch of commerce that occurs that isn't on paper. When I started working on a horse farm at eight years old, mum and dad would drop me off early on a Saturday morning, and I would brush the ponies and do odd jobs in exchange for cheap food for my horse.
"Eventually, I sold that horse for more than I bought it. Then I bought another and sold it for more, again. This pattern had continued 3-4 times before I realised this was a business transaction," says Last. "Sometimes I'd stuff it up. After a couple of really successful sales, I met with buyers I thought could ride and it turned out they couldn't, and the sale was completely unsuitable. That taught me to be aware of managing people's expectations. The next time there was a sale, I was more comfortable with saying "No" to a prospective buyer. They would always be surprised, but I knew that it would save us both a lot of trouble later on."

Opportunity starts with action
Despite this early brush with business, it wasn't until starting university that Sarah's eyes opened up to the world of entrepreneurship. By chance, she entered and won a business case competition at Ormond College (University of Melbourne's largest residential college and site of the Master of Entrepreneurship at Wade Institute).
"I thought I'd love to see where my crazy ideas could go. I had a couple of attempts at trying something before, but I consistently came across roadblocks, and it eventually made me realise I needed more training in building an idea. The Master of Entrepreneurship looked fascinating, but I didn't think I afford it, and I had already committed to the Veterinary degree," says Last.
"I applied anyway just to see what might happen and got accepted. Then, within a 24-hour period, the Dean of the faculty for my Veterinary degree had given me permission to defer for 12 months, which is very rare – they simply don't do that. And I also found out I secured the $25,000 Neville and Di Bertalli Entrepreneurship Scholarship. I jumped at the chance."

Maximise your impact
Sarah always wanted to have a positive influence on the world. "My three drivers have always been animal welfare, the environment, and human nutrition. But during my time in undergrad Vet, I realised I could do more good trying to help the health of entire herds rather than one animal at a time. If you're looking at a herd of dairy cows and they're all getting Mastitis [infection of the udder], instead of giving the cows antibiotics, I wanted to find the cause and solve that."
"I've since transferred the passion I had for Vet into my startup, MimicTec – optimised AgTech in the production of commercial poultry to boost productivity and increase living standards of chickens. I believe chickens and fish are the only viable meat sources we have to be able to feed the world. They're small, they don't need much food, and we can produce them intensively. Cows are inefficient – you have to put in 8 kilos of food to get one kilo of food out. Chickens are closer to 1.5 kilos."
"On a pragmatic level, I need to be doing something that will enable me to be a financially sustainable individual. This business aligns with my deep need to have an impact in the areas important to me, so I want it to succeed. When I first started university, I had no idea I would end up creating my own job."
Sarah's startup, MimicTec, was the winner of the $10,000 Credit Suisse 'Best Startup Pitch' Award at our inaugural Pitch Competition. She was also a recipient of the $25,000 Neville and Di Bertalli Entrepreneurship Scholarship, which enabled her to make the leap into entrepreneurship.

–
Wade Institute of Entrepreneurship is a leading centre for entrepreneurial education. We deliver programs to accelerate learning, creation and connection.