On Wednesday 26 October, we hosted the Master of Entrepreneurship Pitch Competition where 11 startups competed for one of two $10,000 'Best Startup Pitch' prizes. While everyone who presented was a winner, it being the culmination of the intensive one-year course, the clear stand-out was the support for female founders with the majority of the presenting teams having women.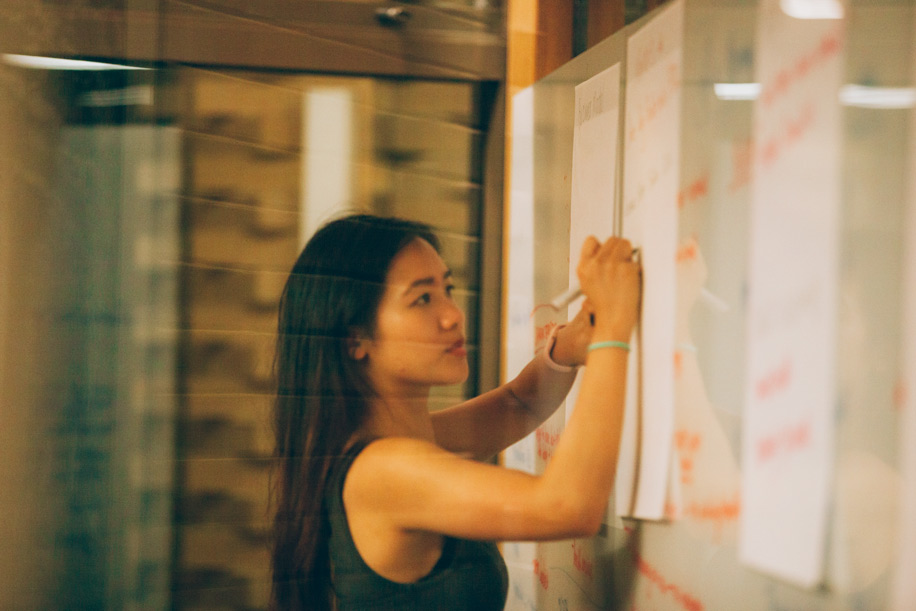 Bucking the trends
Only 24% of Australian startups founded in 2014 had female founders, according to a 2015 survey conducted by Startup Muster. The Wade Institute, home to The University of Melbourne's Master of Entrepreneurship, beat this trend in its inaugural year with a diverse cohort of students that included 60% women, 40% with a STEM degree, and three Ph.D.'s.
Acting General Manager of Wade Institute, Georgia McDonald, is proud that Wade is a meritocracy that welcomes people of all backgrounds. "Our application and selection process is based on capability, potential, and passion; this is intrinsically gender-neutral, and that's how we like it. We know we need a cohort of students with a diversity of experiences, perspectives, and expertise to help us create a robust learning environment. But to achieve this, we needed to attract diverse individuals before they'd even made the leap and submitted an application. When I spoke with prospective students, particularly women, I coached them not to let self-doubt deter them. They have everything they need already in their hands to make the leap now."
Eleanor Toulmin, Master of Entrepreneurship student and co-founder of one of the winning teams, is a great example of a woman who opted-in and feels empowered by Wade's gender-inclusive environment. "I've finally found a place where it's OK to be a woman who is smart and ambitious. In fact, it's rewarded and encouraged". Her AgTech startup, MimicTec, is developing a physical product that will improve the productivity and animal welfare in poultry farming.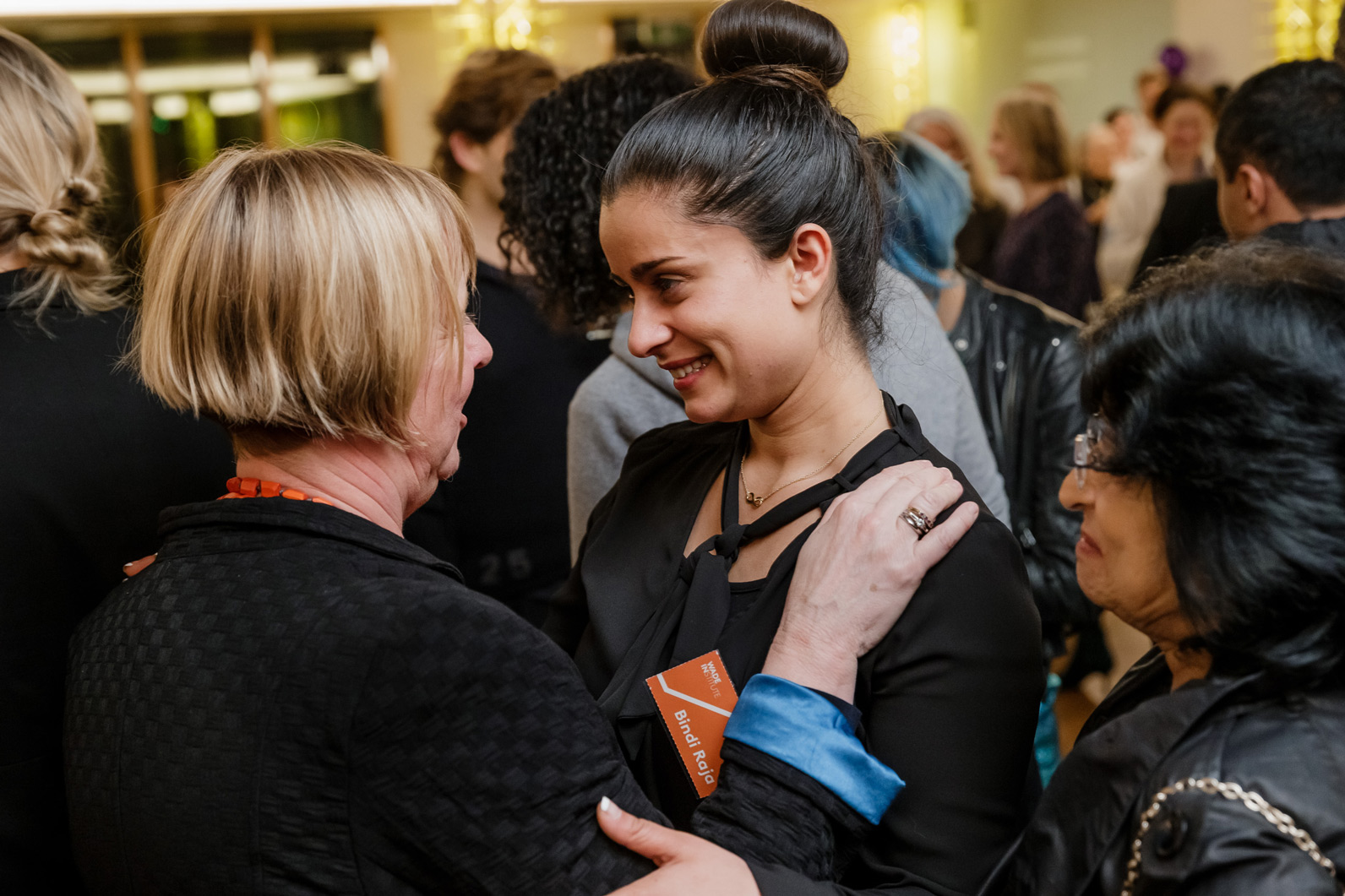 Fighting imposter syndrome
Only a fraction of VC-backed ventures are led by women. If we're to reverse this trend women need to be ready, willing, and able to put up their hand and opt-in earlier in their journey. That's why it's important for us to encourage and support women to overcome their self-doubt and throw their hat in the ring.
One of the top winners from the night was Bindi Raja, founder of MedTech startup, Teenyco. Despite winning the CMB Capital 'Best Startup Pitch' $10,000 prize, Bindi admits to having the Imposter Syndrome. "After my pitch, I had a range of people tell me how confident I appeared, but that wasn't what I felt. I've always admired people who can confidently speak in public, but I realise that lot of the time they're just as nervous as the rest of us. It was comforting to know others were just like me."
"One of my key takeaways from this year is to always back myself; there were so many times when I was riddled with self doubt and excuses for why I shouldn't pursue my ideas. I promised myself at the start of the year to give it my all and that's exactly what I did; even when I felt like giving up. It really pays off to fight through the self doubt and fear and just give it a shot. What's the worst that could happen?"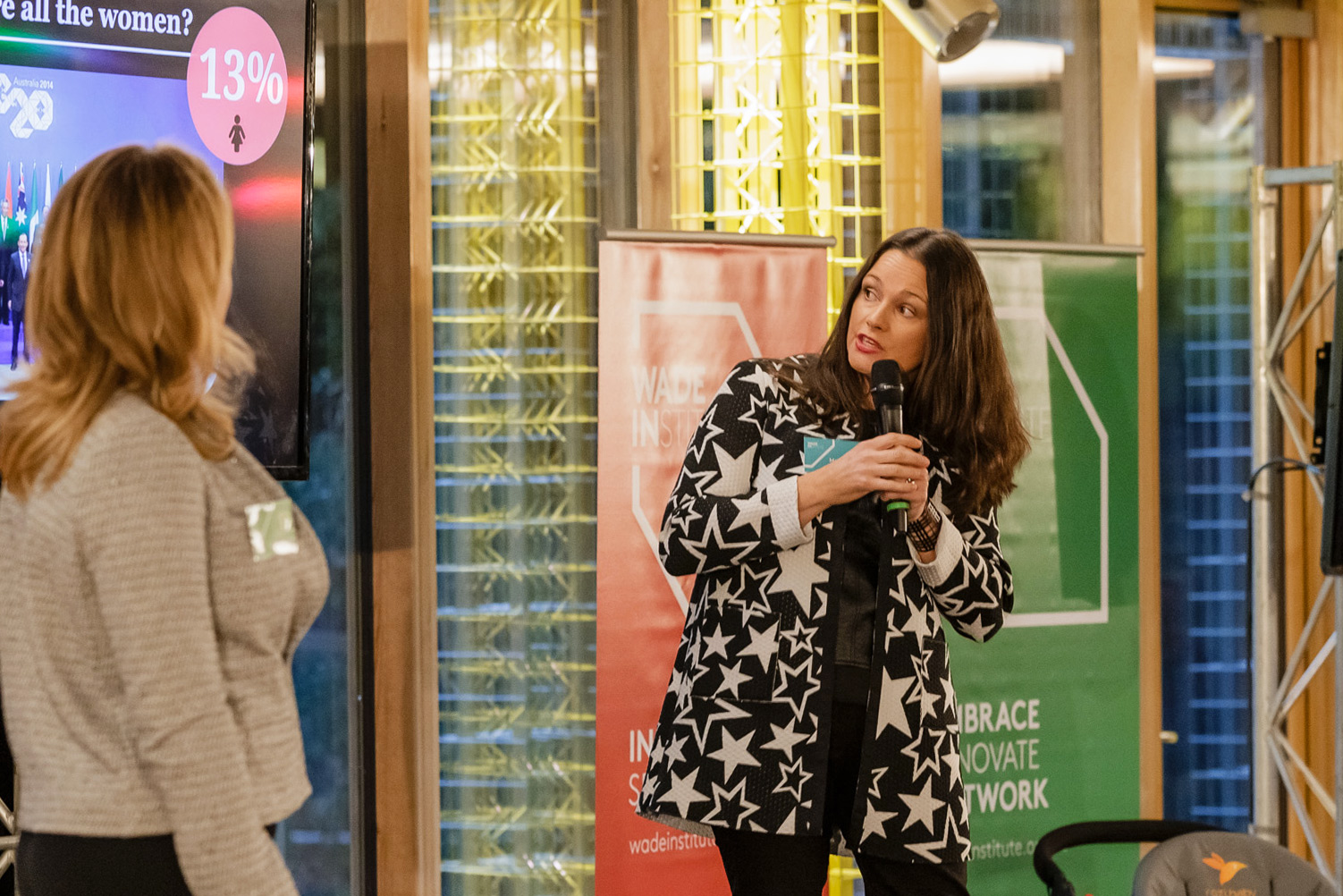 Making an impact
Madeleine Grummet, Master of Entrepreneurship student and mother of four daughters, is passionate about leading by example. "If you want to change a generation you start with the girls. With innovation, entrepreneurship, diversity and female leadership firmly on the agenda right now, I believe it's time to build the ecosystem from the bottom up".
Madeleine pitched her startup, GirledWorld, with her fellow classmate and co-founder, Edwina Kolomanski, to a highly responsive audience who cheered in support. "Acting as a preventative measure to address the gender imbalance in STEM, startup, and leadership fields when they first emerge, GirledWorld is building pathways for girls aged 15-18 through events, mentoring, internships and educational tools for Australian schools." They recently signed a partnership deal with Airbnb to support their upcoming conference – part of Airbnb's commitment to fighting against bias and discrimination.
Other female-founded startups from the Master of Entrepreneurship 2016 cohort include M-Time, service-based startup giving busy parents more time for themselves by providing a Mum or Dadcierge, Mind My Business, online platform connecting small business owners with skilled 'Relievers' who can mind the business, and Ikora, online fashion marketplace that creates a personalised shop based on the user's style and brand preference.
In further support of female founders, Wade Institute offers a $25,000 scholarship to study the Master of Entrepreneurship, provided by Naomi Milgrom, CEO of Sussan Group.
For a summary of all the startups that presented at the Pitch Night, click here.
Application deadline to study the Master of Entrepreneurship in 2017: Mon 9 Jan 2017. Apply here.
For media inquiries, contact enquiries@wadeinstitute.org.au
–
Wade Institute of Entrepreneurship is a leading centre for entrepreneurial education. We deliver programs to accelerate learning, creation and connection.