In January this year, Australia made major legislative changes to how startups and businesses can raise funding.
The Australian Securities and Investments Commission granted the wishes of seven crowd-sourced equity funding services, issuing the select few with licences to operate in Australia for the first time. Birchal was one of them.
We welcomed Alan Crabbe, Founder of Birchal and Pozible, to the Wade studio to speak with our University of Melbourne Entrepreneurship students and help shed some light on this exciting new development in Australia's investment landscape.
So what is equity crowdfunding?
Equity crowdfunding is a way for everyday people to invest in a private business in exchange for shares in that company. These companies are listed on online equity crowdfunding platforms instead of being publically listed on the stock market. This shift makes startup investment accessible to the 'crowd' and is widening the scope on what it means to be an investor.
Although equity crowdfunding is only just gaining ground in Australia, Alan says it's been taking off overseas for quite some time. "Probably one of the most progressive countries for this in the world is the UK. They've regulated equity crowdfunding and really opened up to the idea that anyone can invest. And what I mean by anyone is that it could be your friends, family, your customers and any potential customers of the business itself."
How is it changing the game?
In times gone by, it has been slim pickings when it comes to potential investors. Only known venture capitalists, angel investors and wealthy individuals with the right knowledge and risk appetite invested in startups. Equity crowdfunding is a move in shaking this up.
"Generally, we have had founders who start by looking at building a solid customer-base and gaining traction to impress investors to hopefully get some investments to then upscale the business" says Alan. "This has been done for years and years, and generally the regulations have made it so that it has become the norm to think separately – so when you're looking for an investment, you have to go to these few people who have the networks, the incomes, and the passion to invest in early-stage businesses."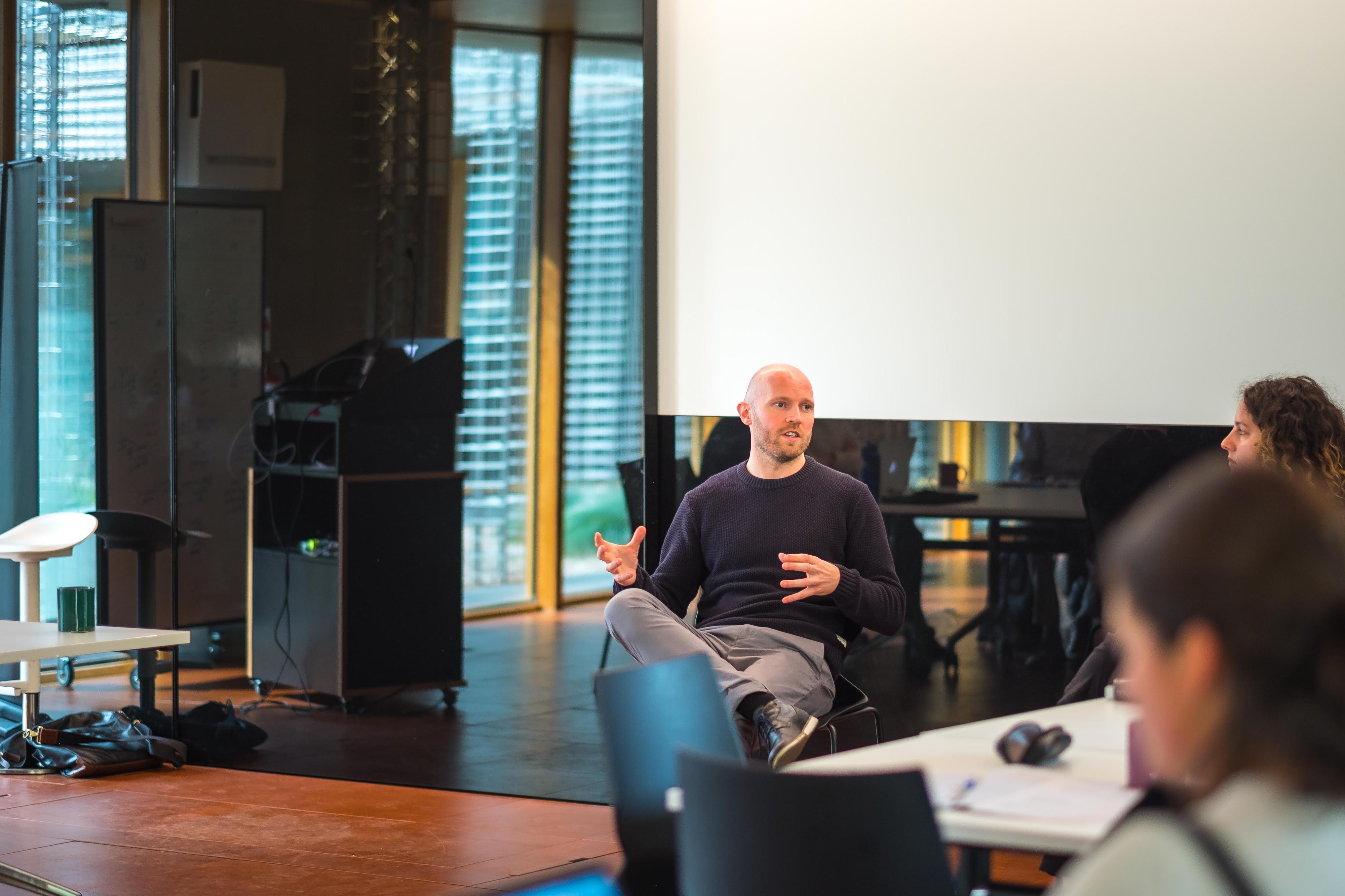 Alan says this way of thinking has impacted the distribution of wealth on a global scale. "We find that companies building a massive customer base are amassing huge value for the founders and investors. A small percentage of the world owns the majority of the world's wealth because companies are going to the same people to get investments which only makes founders wealthy, whereas the customers who are building this value don't see the benefits."
With Birchal, Alan questions this logic. "We asked: What would happen if customers and investors are the same group? Traditional investors could still invest the same amount, but alongside anyone else."
Where regular crowdfunding platforms like Pozible have been strictly rewards-based, equity crowdfunding platforms are now legally able to trade in shares, bringing whole new meaning to growing an 'invested customer-base'.

Breaking down barriers to startup growth
By opening up the investment pool, equity crowdfunding adds an extra layer of diversity to the investment marketplace, offering entrepreneurs new ways to market and more opportunities to scale successfully. While the rate of new businesses entering the Australian market has increased in recent years, exits from the economy have increased as well. This new funding path has great potential to aid the growth of globally competitive and sustainable Australian startups and help fuel innovation at a time when our country needs it most.
"We think everyone should have the opportunity to invest in the brands they love so we created this platform that allows people to easily pitch as a brand and engage with their investors directly", says Alan.
A bid to raise more funds faster
Alan says we are seeing a significant difference in the level of investment people are willing to make in early-stage businesses through equity crowdfunding. "The amounts people are raising on average are quite a bit higher than rewards-based fundraising as people are buying shares and may think differently from when they're buying a product or service. The average investment can be up to $3000 in equity-crowdfunding whereas the most popular contribution for is around 15-20 times less, at about $50-$100".
While traditional crowdfunding still proves to be a great way to validate an idea quickly or raise funds for a particular action, equity crowdfunding platforms allow entrepreneurs to showcase their businesses and test the commerciality of their ideas more openly among a broader range of potential funders.
Build a more loyal tribe for your brand
For Alan, the sweet spot for equity crowdfunding is for consumer-based companies. "If you look at a B2B business, they operate slightly slower than consumer-based companies. Consumers can make more snappy decisions. So if you think about this in the early stages as a user-acquisition model for the business as well, you can invite these early consumers in to become investors and advocates for the business. In this way, you can build a whole tribe of people who feel more deeply connected to your brand."
Alan notes Scottish craft beer company BrewDog as a fine example. "BrewDog launched its first equity crowdfunding page in 2009, before it was regulated in the UK. It raised just over 1000 pounds to kick off an expansion of the brewery and since then the team have used this model 7 times to open up for investment. Currently on its seventh equity race, BrewDog has over 74,000 investors on its registry. That's 74,000 people telling their friends and family to come to the pub where they sell Brewdog or buy Brewdog at the liquor store. These people are shareholders, so they'll buy Brewdog over competitor brands and have become much more loyal customers."
With BrewDog recently being valued at $1.24 billion, it's clear it poses enormous opportunity for consumer-based companies to leverage equity crowdfunding networks and build brands people really care about.
The concept of equity crowdfunding is still young in Australia and doesn't come without its risks. More regulatory work needs to be done to ensure safeguards – for shareholders and for businesses – though it's certainly shaping up to be a funding opportunity to watch.
–
Wade Institute of Entrepreneurship is a leading centre for entrepreneurial education. We deliver programs to accelerate learning, creation and connection.