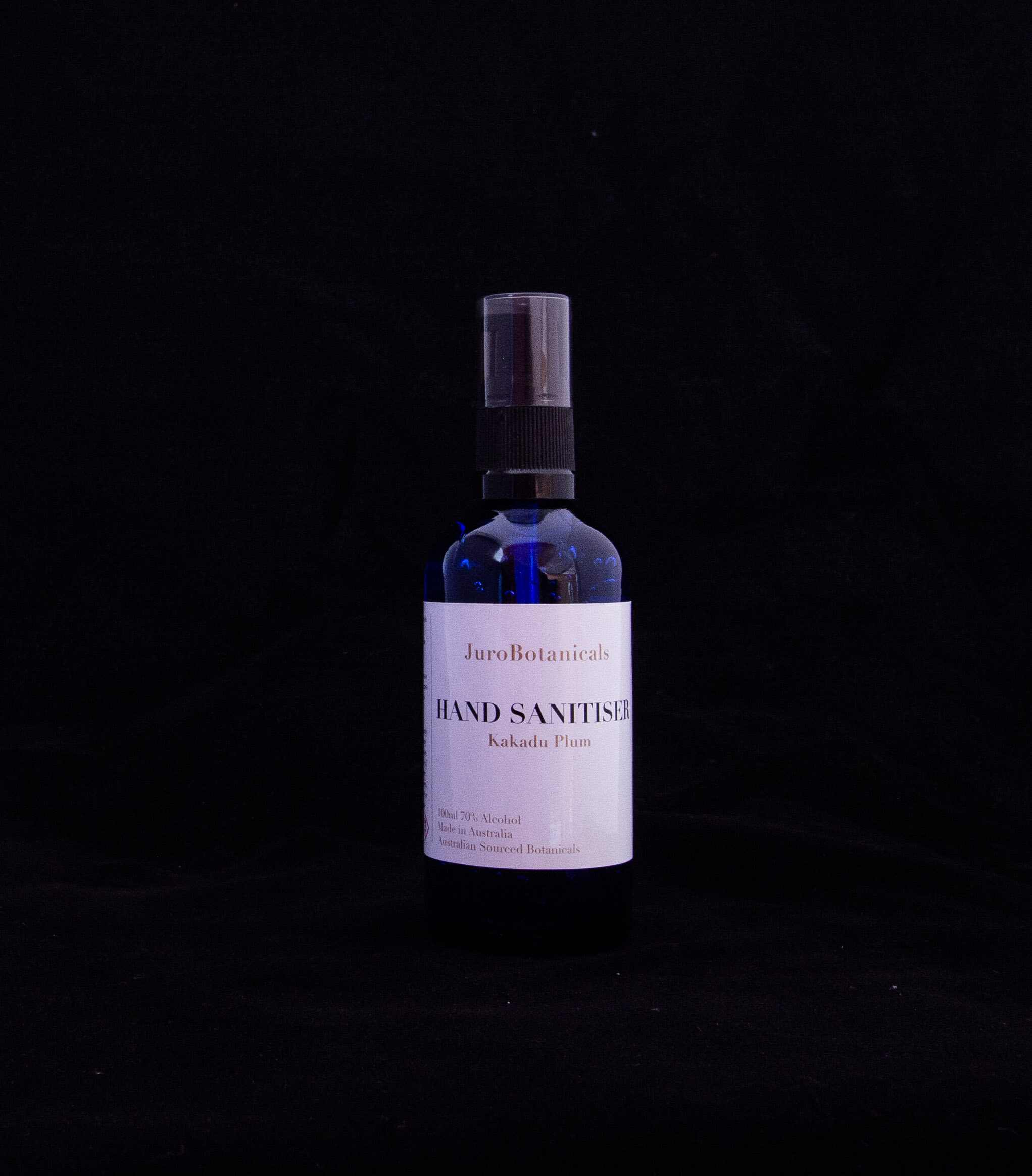 Uber artistic and ethically driven, Julie Ireland and Rose Marshall have combined their love for aesthetics with their values around sustainability and supporting local to make a hand sanitiser of the (Japanese) Gods.
"I don't look at things symmetrically, I look at them asymmetrically," says Julie.  
With a background in business and education, and two Masters degrees in Writing and Japanese Language, Julie has been influenced by her love of Japanese culture since her father sent her to Japan on exchange when she was 15 years old.
While there, she discovered an art form that she would eventually become an expert in –Ikebana, the Japanese art of flower arrangement and one of Japan's main cultural arts.  
Before becoming the President of Ikebana International some years later, Julie describes inviting an Ikebana Master to Australia for a workshop: "I couldn't believe the language he was using. He was talking about space and movement, and asymmetry and I thought, oh my god."
Like these carefully arranged, remarkable flower arrangements, artfulness, attention to detail, and environmental sustainability are at the core of Julie and Rose's business ethic.
"It's not just shoving flowers in a vase," says Julie, describing both Ikebana and entrepreneurship.
Her business partner, Rose is a professional artist, teacher and project manager, with a host of post-graduate degrees including one in Eastern and Western Meditation.
Together they form a duo that, when presented with a global pandemic, listened for opportunities that would benefit others but also form a fun challenge.
Everyone Has A Business in Them
"People say everyone has a book in them," says Rose, "but I always think everyone has a business in them."
Having known each other for some years through teaching, Rose and Julie both started their Master of Entrepreneurship at Wade Institute after Rose attended Wade's Weekend Startup event earlier this year.
"Everyone pushes startups for the young, but of course all the data from the Harvard Business Review is that if you're over 45, you'd have a much better chance of success," says Rose.
Spending 2020 with a dynamic group of fellow students, the Wade team, and a syllabus steeped in modern entrepreneurship principles and step-by-steps, Rose and Julie weren't far off from a very COVID-19 appropriate business idea: a luxury hand sanitiser.
Rose says, "[The inspiration came from] my daughter who's a graduating medical student. She would come home each day with bright red, cracked hands from the copious amounts of hand-sanitiser she was using during her hospital placement.
"And I thought, surely we can do that better."
The product that emerged was JuroBotanicals, a floral, moisturising hand sanitiser made in Australia using 100% Australian ingredients, including Kakadu plums sourced from the Northern Territory.
Both women say it was important for them to celebrate Australian products, but also to encourage reducing plastic by using glass bottles.
The swanky gold typeface on the bottle label encourages customers to refill, reuse and recycle the bottles – a "nudge", as they point out, for people to take both their hygiene and their responsibility to the environment into their own hands.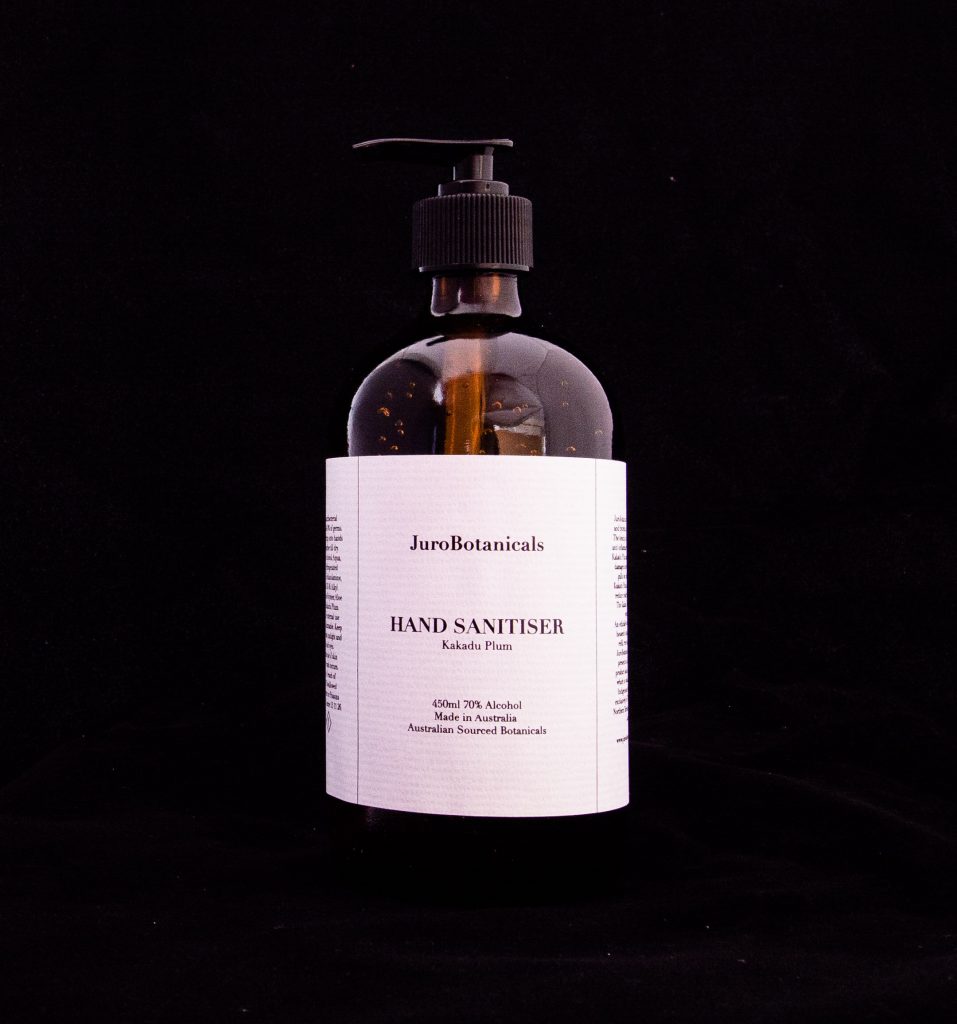 Jurō, The Japanese God of Longevity
The name JuroBotanicals, Rose explains, came through a bit of serendipity that also spoke to their business and where they see it going.
Julie says, "So the word 'Juro' is really an interesting name, especially in Japanese."
At its most basic level, the name comes from Rose throwing together both women's names, the 'Ju' in Julie and 'Ro' in Rose, to form 'Juro'.
But with her knowledge of Japanese, Julie was astonished, "I was like 'Oh my god, but Juro in Japanese is longevity, the God of longevity.'"
And longevity is something both women see for the business, both in how the product is made using local ingredients and glass packaging, and in where they see it selling one day.
The business, just recently launched, has already had success specialising in B2B, including selling in aged care homes, healthcare facilities, some stylish homeware stores and along the West Coast. They are also working with businesses who have recently returned to the office, ensuring they are 'back to work' ready with bespoke hand sanitiser packages. 
In terms of the future, Julie says, "First of all, of course, we'd like to be in every state of Australia."
Other ideas include featuring Rose's art on the bottles, as well as the special dream of possibly expanding one day to Japan, a country very concerned with cleanliness and beauty.
Rose noted, "As long as it's joyful for us, [we'll keep growing]."
And joy is something they hope their product can bring to people, says Julie, "Hopefully we are helping people in some way… because it's been a hard slog especially in Melbourne lockdown as you know. Any way to make it positive."
Find out more about JuroBotanicals
–
Wade Institute of Entrepreneurship is a leading centre for entrepreneurial education. We deliver programs to accelerate learning, creation and connection.