As Galileo Ventures prepares to bring its first start-ups into its accelerator program, co-founder James Alexander reflects on the journey so far, plans for the future and the enduring value of the investment thesis.
When James Alexander sat down with his future business partner Hugh Stephens five years ago, they identified what they saw as a gap in the Australian VC market. While they saw lots of support available for fledgling start-ups through university accelerator programs, they identified a challenge for those businesses looking to secure support to help them take the next step.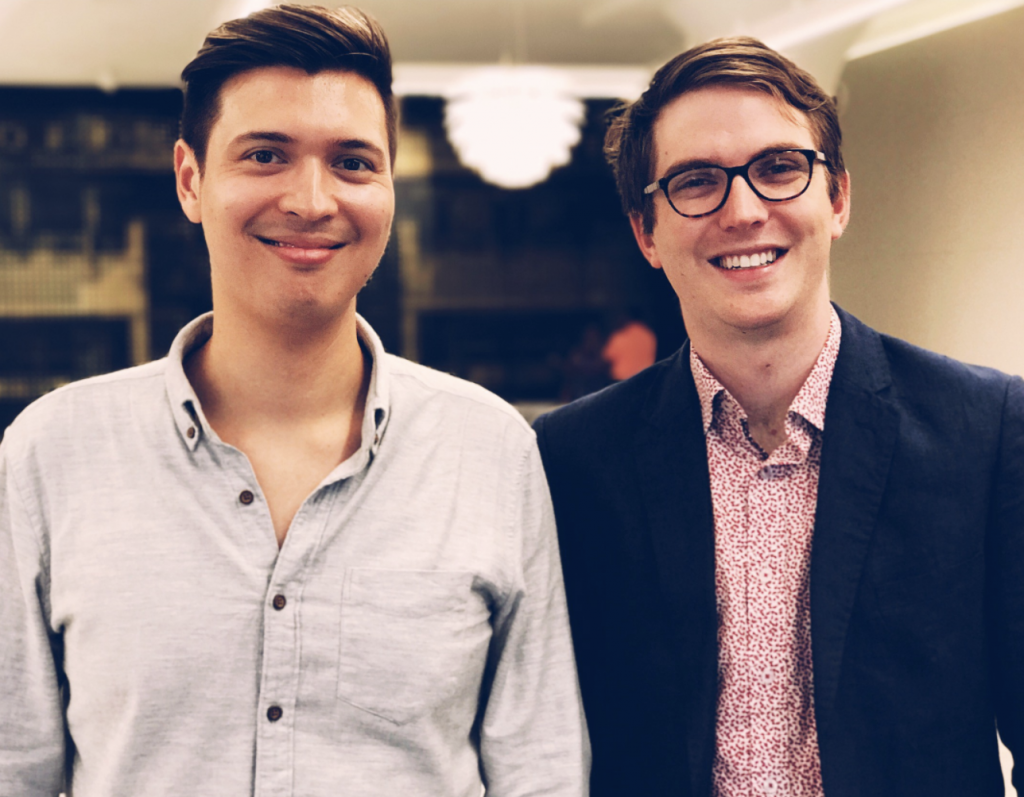 'What would happen is these young people would start the business in an accelerator, they'd be supported and pop out the other side,' James says.
'From there, they were beyond the support the accelerator could provide and in this middle ground where they weren't quite ready for traditional venture capital.'
That gap in the market spawned the idea of Galileo Ventures. Five years later, James, Hugh and their team have raised $10 million, and are beginning to support forty companies through Galileo's growth accelerator program.  
'We're a VC-accelerator which supports start-ups at a really critical moment of their business,' James says.
'They're typically too early for traditional VC, and while these businesses could get support from angel investors or even family and friends, they also need support, direction and coaching to continue to scale.' 
Galileo Accelerator invests like a VC firm but supports companies like a growth accelerator program would, providing emerging founders with the tools and support they need to take the next step. The program runs for 12 months and provides a $200,000 investment for each start up. 
'You could say that what we offer at Galileo is similar to a trend of micro-VC funds, which are typically sub-$100 million funds, which have been proliferating in America and now elsewhere,' James says.
'The difference for us is while you could class us as that, we operate differently to most VC funds.'
'We're investing in a small group of companies and following them for the life cycle of their journey. We're there in the first round of the company, and we need to see other investors come in as they grow.'
Galileo Ventures are aiming to invest in 40 technology companies with the $10 million raised so far, with the hope to increase that number as the fund size increases. 
'Our job finishes once we help these businesses secure their next round of financing,' James says. 
'From there, we'll take back seat, staying on as an investor but allowing other VCs to come in and help them grow into a mature company.' 
While Galileo Ventures are entering an exciting phase as they begin bringing their first start-ups into the program, there have been a number of learning for James and the team over the past few years. 
'We've been fundraising for three years, and something which has really stood out to me is the importance of having a VC strategy,' he says.
'If you have the resources to invest in start-ups, I'd really recommend carving out a percentage of your allocation and putting it into the best venture funds you can find.'
'If you rewind five years, the competition wasn't there and arguably angels could get in on better deals because there were fewer people investing. Now we're in the second generation of venture capital here in Australia and it's actually working – if you're making investments, you're competing with a bunch of big VC funds, so there's real merit in getting into one of those funds if you can.' 
And if there's one thing which James can't help coming back to, it's the importance of the investment thesis. 
'Ultimately as a fund manager your product is your thesis – what you believe to be true and why you think there's an opportunity,' he says. 
'I think that some people over-index on financial governance when they're first starting out. That's all very well, but the reality is that if you don't get good start-ups none of that matters, so you're really got to get your thesis right. 
'We're making our first investments now and the proof will be in the pudding – we have to prove that our thesis is correct and that we can make good investments, support these companies and make good returns for our investors.' 
–
Wade Institute of Entrepreneurship is a leading centre for entrepreneurial education. We deliver programs to accelerate learning, creation and connection.