Editor's note: This article was written following a VC Catalyst panel event where our experts discussed the future of innovation and venture capital opportunities here in Australia. Since then, developments in the Australian economy and venture capital landscape have seen shifts to some of their predictions. Much like the entrepreneurial journey itself, the venture capital scene is constantly shifting and evolving – it's part of why we love it so much. We're here for the long game. And so, like all entrepreneurs before us, we're trusting in the process and sharing with you the panel's original ideas. We hope you can enjoy the piece in its intended format and appreciate the ever-changing (and exciting) nature of this industry.
Investment in Australian startups is at an all-time high, and venture capitalists are well placed to reap the benefits in many ways, but certainly financially. But how can investors help ensure that we continue on this exciting growth trajectory and continue to support our economic recovery post the COVID-19 pandemic? VC Catalyst Lead Facilitator Rachael Neumann and international guest expert Pedram Mokrian joined our latest VC Catalyst alumni event to unpack this exciting moment: where the Australian startup ecosystem is at, what the opportunities are, and where the trends tell us we may be headed for the rest of 2022, and beyond.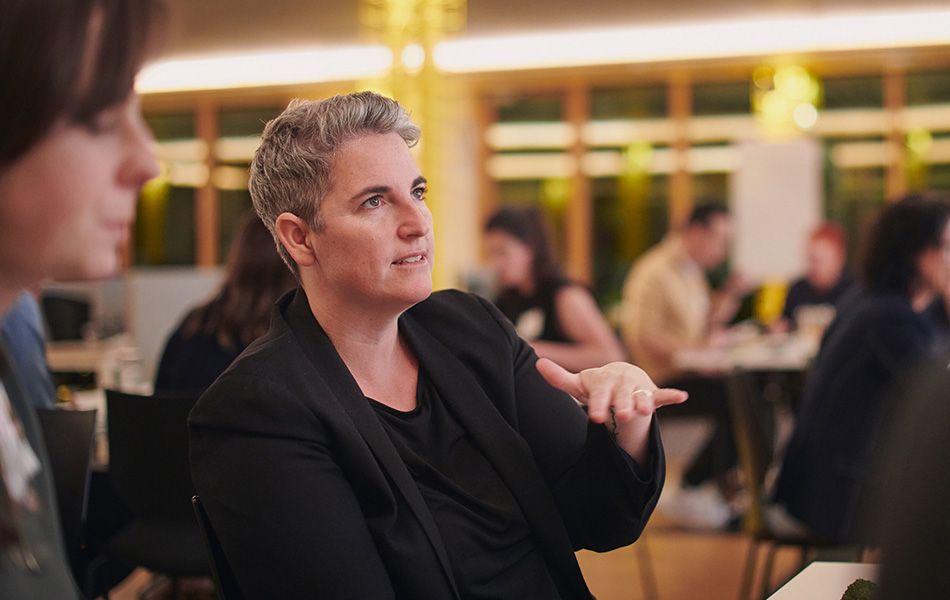 Rachael Neumann, Founding Partner at Flying Fox Ventures, is a leading investor, educator, and mentor who has worked with thousands of startups in roles with Amazon Web Services ANZ, Startmate, and in her two Australian Federal Government appointments distributing funding for female founders and early stage companies in the commercialisation phase. Rachael leads VC Catalyst with key content provided by Pedram Mokrian, global technology expert, investor and educator. As a founding faculty member of Stanford's VC Unlocked program, instructor at UC Berkeley's Haas School of Business, and former Principal at Mayfield Fund – one of Silicon Valley's most acclaimed venture firms – Pedram's connections span five continents, from early-stage startups to Fortune 500 companies and the World Bank.
Given the breadth of their experiences, Rachael and Pedram know opportunity when they see it. And as Rachael notes, "there has never been a better time to start or invest in an Australian startup."
Australia is having a 'moment'
Rachael stated that investment in Australian startups in 2021 surpassed $10 billion, according to a recent report, The State of Australian Startup Funding 2021 by Cut Through Venture and Folklore Ventures. In 2020, that number was just $3 billion. Considering the challenges our nation has faced during the COVID-19 pandemic, Rachael put this impressive, tripled growth into stark perspective: "Remember what was going on in 2021. We were in the middle of a pandemic, most of the country was in lockdown, and yet we still managed to mobilise that amount of capital into startups while we were all in our pyjama pants working from home." Investors have already contributed so much to shaping Australia's economic recovery, pouring fuel on the fire of impressive home-grown entrepreneurs who are reimagining – and building – the world we want and need. As post-pandemic times are emerging, we can get even more excited about the unique opportunities that will scale our greatest startup success stories for years to come.
As a country, we saw many other changes in the startup space, Rachael added. The average seed investment size doubled last year. The rounds got bigger, and the values got bigger too. We saw over $10 billion in exits, and the size of megadeals reached new heights as well. "Last year, we did more $250 million rounds than in the entire Australian startup history combined…so I want you to appreciate this moment in time. The global financiers and global funds know that Australia is a market worth looking at."
International interest is great, but we must defend our turf
One of the biggest trends of 2021 was the number of new entrant global funds investing in Australia. Over 25% of local deals last year were led or contributed to by an overseas investor. Where Australia once looked overseas for capital, overseas capital is now coming to us. While this is great for our competitiveness, Pedram said local investors might want to think about how to "defend their turf".
"All of this amazing news about Australia being the next hotbed for investors finding new opportunities means there's going to be a lot of sharp elbows moving forward. It's a good thing. It means you have something good going, and it is a privileged position to be in, but it also means you need to really think about the fact that you're going to have a lot of hungry eyes staring at the same deals as you."
Rachael is well aware of the appetite for Australian startups. "I was in the [San Francisco] Bay Area last year [2021] working with VCs and I'm telling you, I've never seen more chomping at the bit than I did when I talked about the opportunity for US investors to get into Australia. This is fresh meat for them and they are well capitalised to take advantage. With these investments being a quarter of the market, we're going to see this happening more and more." Rachael's reflection underscores the fact that now is an exciting time to enter the VC space.
There's more work to be done for gender equality
When it comes to diversity in the Australian investment landscape, there's room for improvement. Rachael noted 22% of funded deals went to companies with female founders, just a 3% rise on the previous year. "All that amazing amount of funding, and we still have an underrepresentation of female founders. Obviously, this is still a huge opportunity."
The funding announcement in the 2022-23 Federal Budget could see us make strides in this area, Rachael noted: "The government has committed to $3.9 million over the next two years to invest solely on getting women into tech, which is great. More females into more tech fields and hopefully more female founders means we can help change that funding disparity."
Our Wade community is proud to be backing women too. VC Catalyst alumnae and investors including Susan Oliver AM and Catherine Robson are embracing these opportunities and doing important work to move the needle for female-led startups.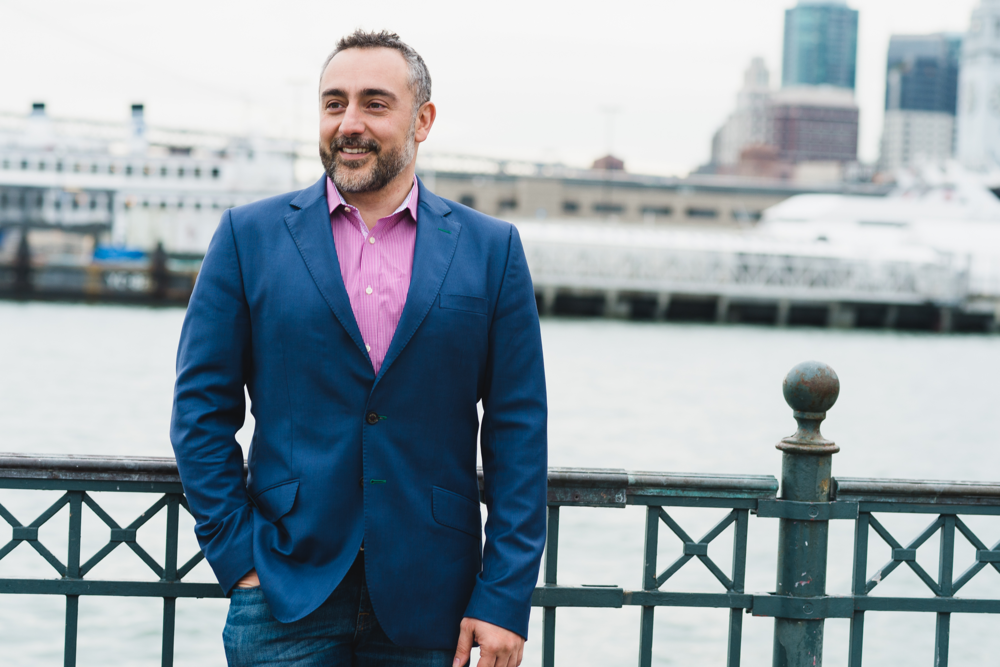 Your superpower is your networks — make more friends!
As we see more players with bigger cheque books, how can local investors prepare themselves to ensure they still attract great investments? For Pedram, it's all about people.
"You've got to think about how you work together, and how you establish your networks deeply. The number one value-add that you can provide is access to talent — help people find talent and plug pockets of our ecosystem that are otherwise way too competitive or expensive. Provide access to people that can parachute in for a period of time to help fix problems. It's invaluable."
Rachael added: "The easiest way to stay competitive in this market is, somewhat counter-intuitively, to make friends; especially if you don't have a fund of the same size, magnitude, brand, and the same network or global reach that these overseas funds do – find ways to co-invest and collaborate."
Relationships are everything, and that's why Rachael is so passionate about VC Catalyst — networks and community are the heart of the program. She's excited by the opportunities that come from bringing investors at all stages of their investment journeys together, especially given 92% of angels are now investing in an organised group.
"Whether that's self-organising, or a syndicate or an angel group, what's great is that we're finding communities and sharing deal flow, and being able to deploy capital more effectively. That's why we love getting groups like you folks [VC Catalyst alumni] together. 90% of you are working together in deals in some capacity, which is really exciting. If you must continue to invest in this community, it will pay back in more ways than one!"
We couldn't agree more. If you're looking to level up your investor education and connect with some of Australia's best new and established investors, Express your interest today.
Our VC Catalyst program is a unique opportunity to network with people at all stages of their investment journeys. If you're ready to learn alongside our close community of startup enthusiasts and share space with incredible investors like Susan, enquire now about our 2022 intake. And if you're serious about supporting female-identifying, CALD and LGBTQIA+ founders, contact us to discuss our full fee remission Diversity Scholarships.
–
VC Catalyst is our immersive program for active investors to gain best practice tools and skills to make more successful venture capital investment decisions, delivered at Wade Institute of Entrepreneurship. Applications for our 2022 program are now open – apply now.