By Alan Yap, November 2018 Startup Sprint participant
Startup Sprint is a unique experience for participants to learn about the fundamental steps of building a startup, validate their business ideas in a fast-paced environment and build valuable connections with the entrepreneurial community.
I have learned so much about myself and the world of startups that I felt compelled to share the top five reasons on why you should participate in one too.
1. Find out if starting a company is right for you
Starting a company is hard work. It will likely take a long time before your business idea gains traction in the marketplace, if at all.
Startup Sprint provides a glimpse into the amount of work required to start a company as well as the skills and attitudes you'll likely need to have to be a successful entrepreneur. Over the course of a weekend, you will get to pitch ideas that solve a big problem, form teams around those ideas and develop an early prototype to canvass feedback for further development.
If you are like me and have been toying with the idea of starting your own company one day, taking one weekend to experience what it would be like can go a long way. You just might find your calling.
2. Validate and develop your "pet" business idea with a structured approach
Startup Sprint allows you to road test your business ideas in a short amount of time without spending a lot of resources on a solution that nobody needs.
The weekend focuses on theoretical frameworks that will help you create a repeatable and scalable business model to solve an underlying problem.
On the first night, participants are encouraged to pitch a summary of their ideas for 60 seconds, after which a blind voting is carried out to pick the top 7 ideas. From then on, teams are formed organically around the shortlisted ideas and begin working on refining the initial concepts.
Even if your idea is not selected, everyone can benefit from the learning and experimentation process involved in bringing another business idea to life.
3. Be a part of a fun and awesome community of change agents
As an adventurous person who is always on the lookout to learn new things, I found that Startup Sprint is a great way to grow professionally in the company of creative and budding entrepreneurs who want to change the world.
Forty strangers of different academic backgrounds, careers, nationalities, genders and age came together to create 7 amazing enterprises and left as members of the Wade Institute's ever-expanding alumni network.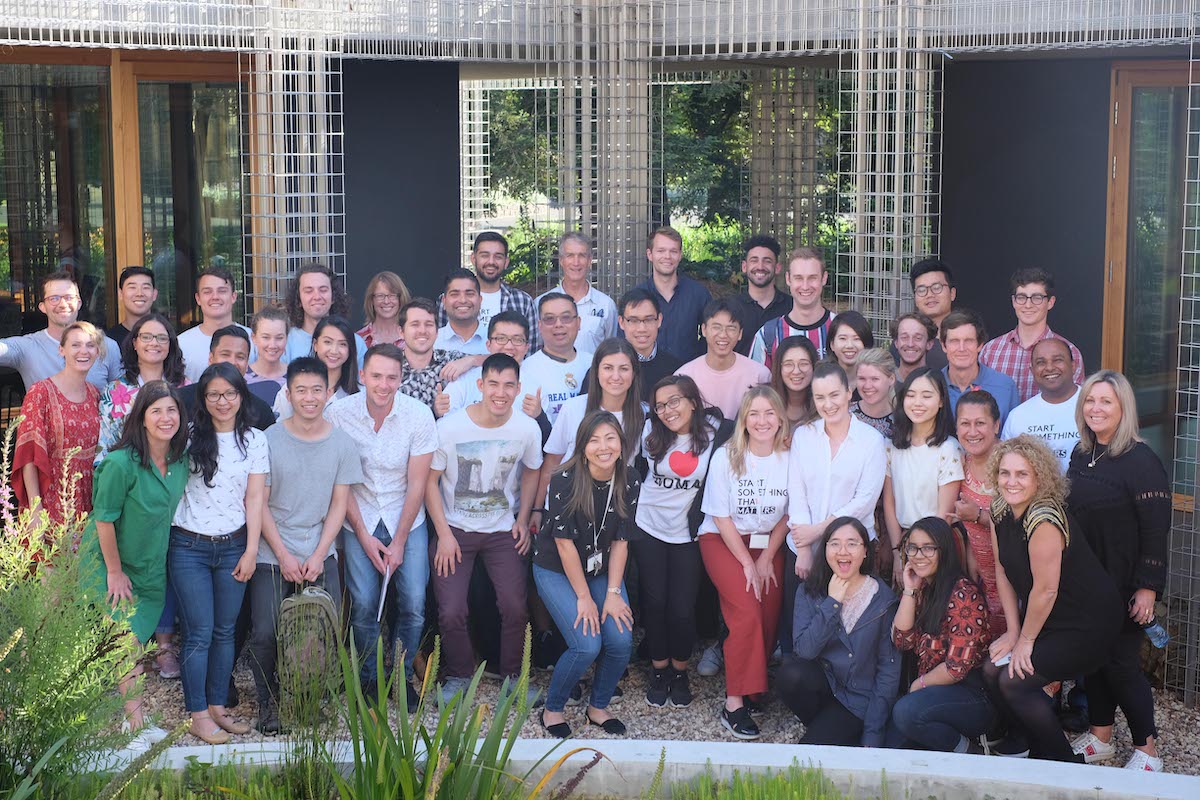 The event also attracted speakers, coaches and panellists from well-respected members of the local startup community. I had the opportunity to interact with many talented and highly driven individuals who have chosen to work on problems that they are extremely passionate about. There is a vibrant and supportive startup community in Melbourne and this event fuelled my interest to get more deeply involved.
4. Pick up essential business skills for building a startup and beyond
Participating in Startup Sprint will equip you with a solid understanding of the building blocks of any successful company.
Putting knowledge into practice as you build a startup in 48 hours helps you to internalise why the building blocks exist and how they fit together to create, deliver and capture business value.
For example, one of the building blocks is customer validation where we 'got out of the building' to interview prospective customers and end users. We tested our business model with experienced mentors and mapped out our solution's product-market fit. In doing so, participants develop essential business skills such as effective communication and teamwork that are important to have in any professional career.
5. Learn how to sell your vision to anyone
Coming up with great ideas is easy but selling them to others is hard.
At the end of Startup Sprint, each team had 5 minutes to convince the judging panel that they have identified a problem worth solving, and they have the capability to build a successful business around the solution to the problem.
One of the biggest challenges in selling an idea is the difficulty in cutting to the core of the idea. My team spent a large part of the weekend just defining and redefining the problem that we thought we were solving. It took several iterations, pitches and coaching from multiple mentors before we were able to distil our value proposition into a succinct presentation.
Ultimately, as a business evolves, any startup pitch will always be a 'work in progress' but the ability to effectively pitch a brilliant idea to anyone is very rewarding indeed.
In a nutshell: Just do it!
Even if I don't pursue my own startup, I feel the knowledge and skills I gained are highly relevant to my role as an organisational development consultant.
Whether it was ensuring customer validation, pitch practice, working in high performing teams or gaining technical knowledge of specific problems, the benefits are applicable beyond the startup world.
---
Wade Institute of Entrepreneurship is a leading centre for entrepreneurial training. We deliver programs to accelerate learning, creation and connection.