Former General Manager of Leona Edmiston, founder of Occasional Butler and depo8, and Master of Entrepreneurship mentor, Jodie Imam tells us how she left the corporate world to be her own boss. And why she'd never go back.
It's a great story of serendipity, taking risks, and finding fulfilment in creating your own job.
1. Leap and the net will find you
Jodie is a positive person "I wake up every morning feeling good about the day. Things may happen over the course of the day to change that, but I like starting positively" However, after a couple of years in the corporate sector, working at Ericsson earning good money, Jodie woke up bored and uninspired.
"So I cleared my plate. I quit my job, I sold my car, and I started to explore an interest in fashion. Had I not done this I probably wouldn't have recognised (fashion designer) Leona Edmiston's name on a letter that came in the mail, asking to rent my empty car space." she says, "I recognised the opportunity for what it was straight away. So when we met to hand over the keys, I said 'By the way, I want to work with you'".
This chance encounter led Jodie to an amazing 9-year career with Leona; starting at the bottom as a volunteer picking up dresses at fashion shows to working her way up to General Manager. "Every time I've leapt the net has found me. If you keep an open mind, opportunities will appear. I really believe that."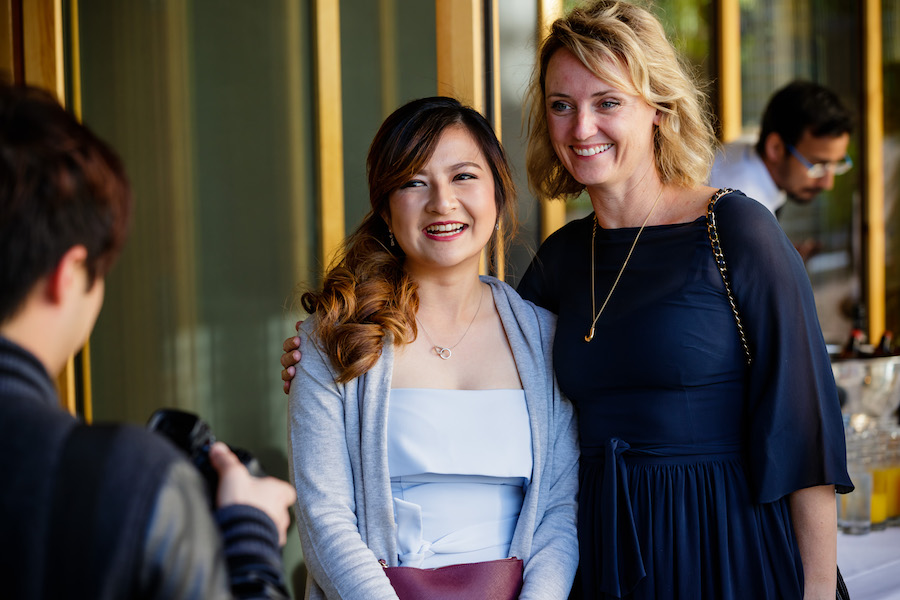 2. Prepare yourself to become your own boss
"I always knew I wanted to have my own business, but I didn't know what. When I met Leona, I saw a young business with a lot of potential and an opportunity to gain experience working in a business from the ground up. That really drove me to work hard," says Jodie.
"I was having so much fun, working really hard, and being a mum, that I didn't have time to tinker with other ideas on the side. I'm not the kind of person who can endlessly burn the midnight oil. My focus was on Leona." Eventually, Jodie realised that while working at Leona Edmiston was a significant role, in the long term the brand was never really going to be her own. That's when she made another leap. While she was pregnant with her second child, she and her husband, Erz, both quit their jobs, sold the house, and took their toddler for a vacation to Bali to take a break and strategise how to start their own business.
3. Mentors can help you understand what's 'normal'
Jodie and Erz saw a market opportunity to connect people with big and small odd jobs with locals looking for flexible work; this is how Occasional Butler was born. In the first year, their growth was nowhere near their cash flow projections. "Our financial modelling strategy had us doing 200 jobs in month one. But the harsh reality was we didn't have a single job for three months!"
That's when Jodie met Delia Timms, founder of Find a Babysitter – which had a similar marketplace model. "I had a coffee with Delia and she said it was only after two years that their job growth started to spike. That gave me the biggest sigh of relief. That we weren't messing it up and our current growth was normal; not the unrealistic expectations we set for ourselves. After that, we just kept chipping away." In 2014, Jodie and Erz sold Occasional Butler to AirTasker.
Before Delia, Jodie didn't have any strong role models who could help guide her through business ownership "I didn't really think about mentors when I started out. I would so do everything differently now. I would plan out my advisers and mentors, and have everything in place; or at least in my mind and then approach them."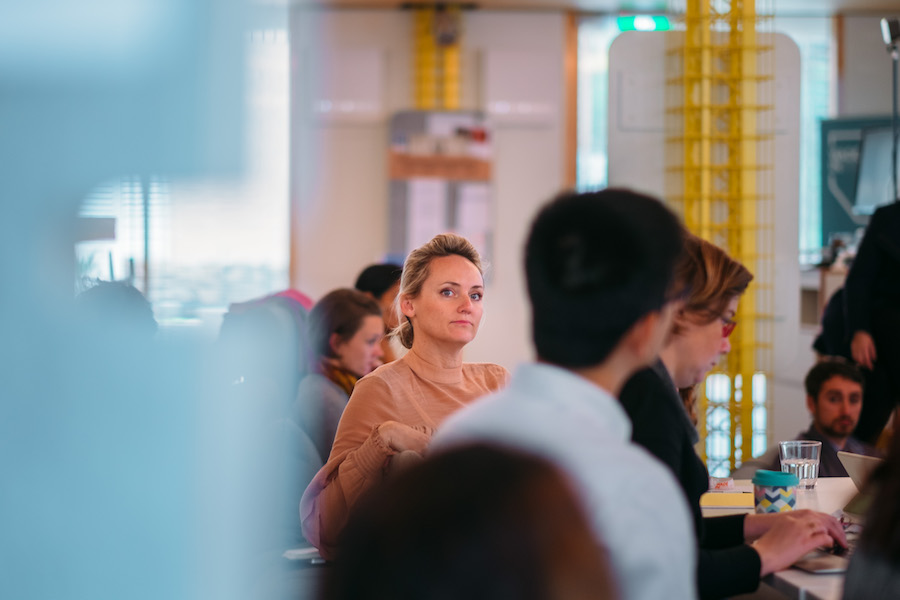 4. Reduce your financial risk
"I think everyone has a different risk profile. There are many ways to take the leap and I wouldn't recommend everyone sell their house. But there are ways to take smaller leaps. If you can afford it, take a part-time job. Do you need that big mortgage? Do you need a fancy car? It's about reducing your financial commitments" says Jodie.
"When I was in the corporate world, I was stressed and feeling a little ripped off that I had to spend 10 hours a day in pointless meetings. So much so I'd have to buy a bottle of champagne and fancy dinner to make myself feel better," she says, "But over the years of building Occasional Butler and depo8, slowly our lifestyle has become more simplified. I find building my own business so fulfilling that I no longer need or want as many material things". The challenges and triumphs are far more compelling.
–
Wade Institute of Entrepreneurship is a leading centre for entrepreneurial education. We deliver programs to accelerate learning, creation and connection.