The business opportunity in regional areas is undeniable. But the pathway to success for entrepreneurs and intrapreneurs to leverage it isn't guaranteed.
As part of our WADEx New Ideas Forum, we brought together three entrepreneurs and intrapreneurs from our network to share their experience and insights into how to approach regional entrepreneurship; whether you're based in a regional area or are a city-dweller who wants to address regional issues.
Watch the video of their stories and audience Q&A or read a summary of their key insights below.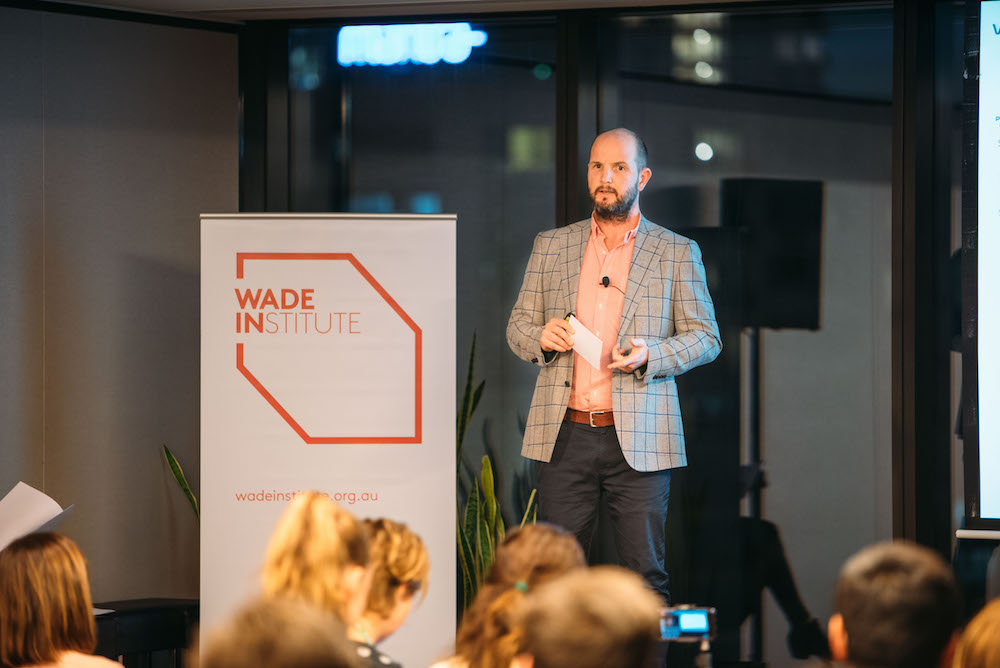 Don't be bound by perceived norms.
James Baird, Geelong-based founder of Localised, created a business that is regionally founded, funded and focused startup but solves a problem you could see in any place in the world – connecting people who can help each other.
"By starting a business in a regional context, you don't necessarily have to solve a regional issue. But you can build something in an ecosystem that has all the pieces of the puzzle that make up a big city, without the pressure of being a big city. Regional areas want entrepreneurship to flourish, they don't want to put boundaries on the types of businesses that are set up in those areas – they're a great place to start to prove your ideas."
James' initial idea was to link corporations at every level to a central marketplace. He undertook a process of validation that led them to a more specialized focus on local businesses supporting regional economies. "At this stage, it was so important for us to surround ourselves with people and environments that foster creative thinking," said James.
By 2016, they weren't getting the growth in engagement they were hoping for, so they pivoted. "We saw a broader need to connect local businesses directly to other local businesses and as such, a huge need for local procurement." The team spent the next 18 months rebuilding and reformatting to meet the needs of their customer before relaunching in 2017. Since then Localised has listed over $60m in local procurement opportunities.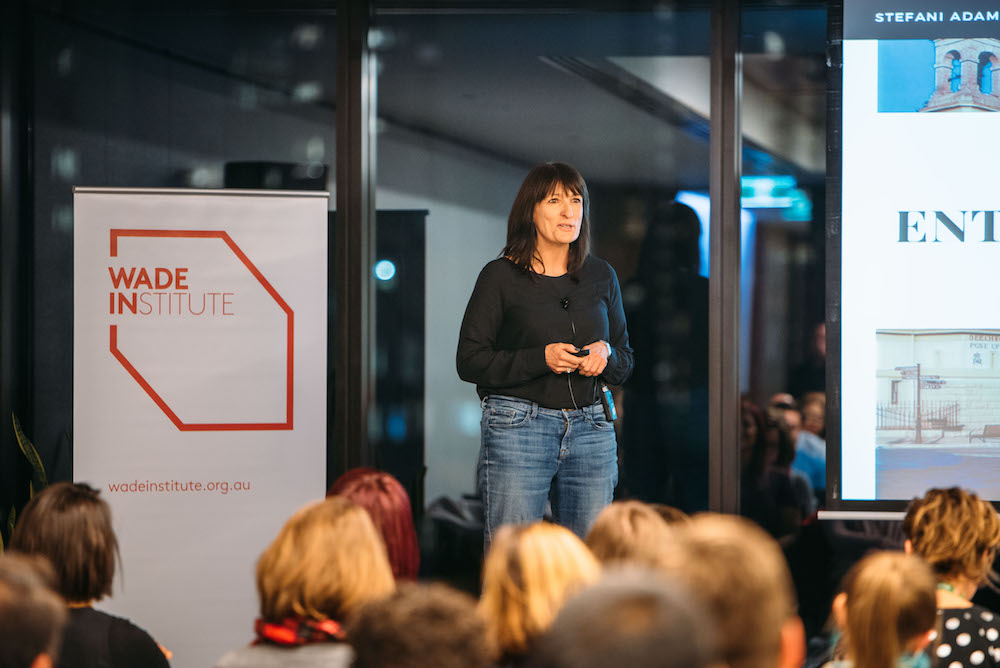 Get out there and go grass roots.
Stefanie Adams, Innovation Partner at Australia Post, has been all around the country talking to, partnering with, and giving a stage to regional entrepreneurs through her work on Australia Post's Regional PitchFest – national project in regional cities that connect budding entrepreneurs with the visibility and resources to make them a reality.
"There are challenges for regional entrepreneurs that the city doesn't have to face, like visibility, resources and finding a startup ecosystem that engages like-minded people."
"But there are amazing people on the ground in regional areas who are single-handedly trying to create an ecosystem where startups can thrive." These Community Activators are across the country but a lack of visibility makes it difficult to find them and for them to find each other.
There's only one way make the most of these connectors "Get out there! You need to go out and you need to engage with the people who are living there and doing it. Otherwise you don't really know what you're doing or how you can actually help. Go grass roots and partner up; it's all about collaborating and partnering. Combined we're so much more than just one. If everyone is moving forward together, then success takes care of itself."
But these doesn't come without it's challenges "Partners are important because everyone brings something to the conversation and I think it's ultimately better for the regional entrepreneurs we're trying to help. But it's also really challenging trying to service and look after those relationships. But grass roots is where it's at if you want to have an impact."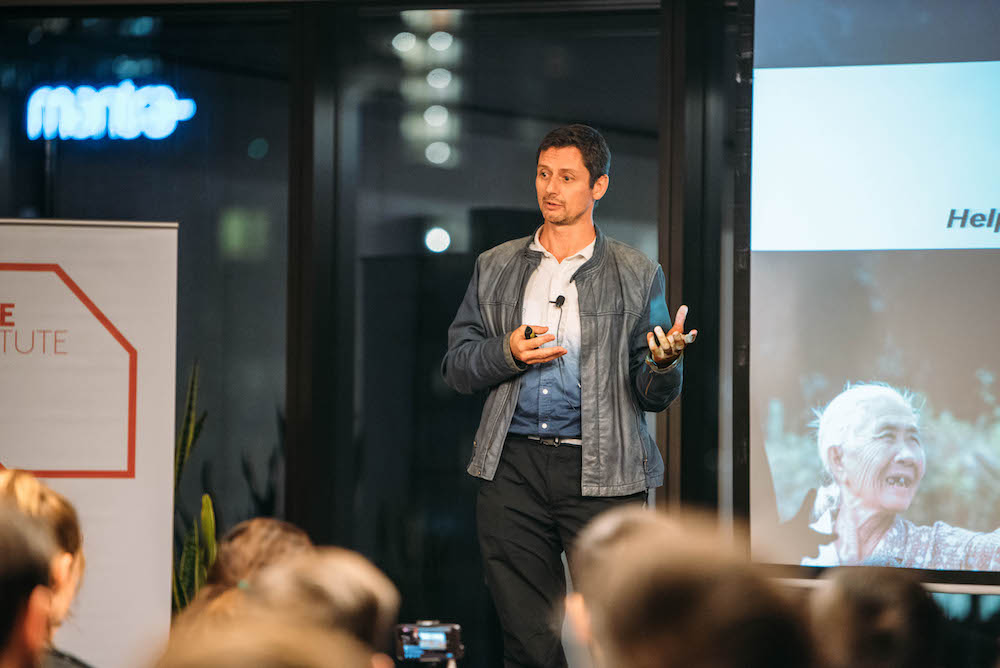 Small towns don't mean small opportunities.
David Davies, founder of AgriLedger, is solving the day-to-day inefficiencies to allow farmers to grow by working co-dependently. Seemingly a small problem, but his mobile app has enabled millions of developing rural farmers to lift themselves out of poverty, by encouraging trust and co-operation among farmers.
As such, NGO's have shown interest in the long-term global potential this system has shown. "We stumbled across something great that the NGO's missed because they pump the funds from the top down, so they have zero visibility and traction of what goes on at the farming level. With them supporting our projects, they gain transparency and have a platform from which they can tangibly help."
David and the AgriLedger team conducted experiments and set up models in poor farming communities across the world, with projects in New Guinea, Kenya and Myanmar, among others already in action. With NGO's on side to provide farmers with phones, the project has solved many issues regarding agricultural transactions. "We wanted to see whether the app would actually work in these areas. We were hoping for a 10-20% improvement, but the results blew us away."
From here, AgriLedger is only set to grow, as modules such as insurance, micro-loans and other services are being developed as add-on plugins to the app. "If we want to make a difference in these developing areas, we need to sustainably help them. We can do this by building modules that plug in to the existing app – it's a completely unique and open market and there is so much opportunity." AgriLedger aims to onboard 1 billion farmers across the world onto their platform.
Our panel of entrepreneurs and intrapreneurs demonstrated how thinking about what problem needs to be solved (not what you think you should solve), tapping into the right networks and thinking globally can unlock the rich potential of regional entrepreneurship.
–
Wade Institute of Entrepreneurship is a leading centre for entrepreneurial education. We deliver programs to accelerate learning, creation and connection.